He had been the best and best-looking teacher she ever had. Now in her 40s and separating from the father of her children, one woman recalls how their romance bloomed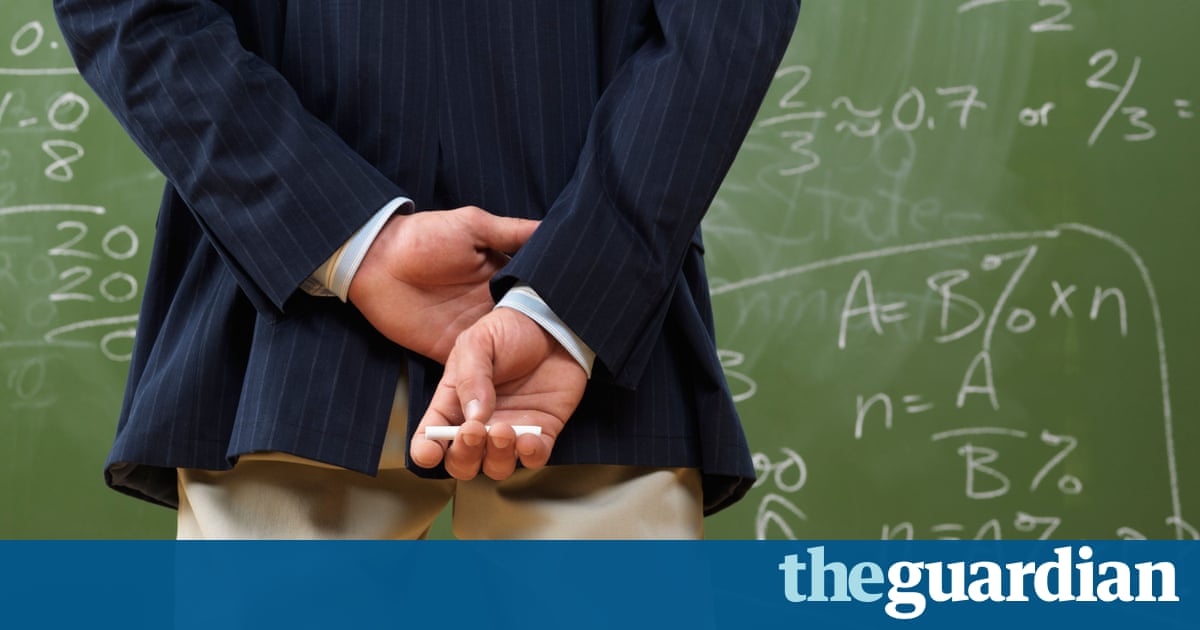 I knew him as Joebrown. One word, like that and, thanks to a twist of fate 30 years later, I now know he was 28 back then. I was 16, an A-level pupil who couldnt bring myself to call teachers especially this one by their first names, as we were suddenly allowed to do at sixth form. Combining his common-or-garden names provided distance, as well as giving them a distinction that seemed so much more fitting. In the big Edwardian classroom, lined with desks along three sides, I would sit to the side of Joebrown, tucked behind my desk, while he would stand before us all, gently gesticulating, his hirsute and firm bronzed arms capturing my attention as much as the accompanying words of passion, spoken in distinctive tenor tones, for literature and for us, his students, in equal measure.
From my vantage point, my gaze would shift from his soft, masculine face and clear blue, determined eyes all the way down his male frame to the footballers gait so pleasingly suggested by the cut of his trousers. Straight ahead of me were large, timber-framed windows looking out on to the playing fields and sky beyond. He was kind, interested and so very encouraging, a heady mix for adolescent girls who spoke of and whispered about him in huddled giggles.
I dont remember having a one-to-one conversation with Joebrown until my last day, though I may have done, dropping into respectful student mode to make the encounter bearable as well as unmemorable. But during lessons, in my head, he would advance on me, seal my lips with his, and then nothing much more, actually. It was a repetitive scene that, on my last day, Idecided must not remain completely within me. I had a card that told him he was the best and the best-looking teacher I had had there, a vast understatement that concealed my certainty he would one day rescue me from my desperately humdrum world and carry me off to the I had no doubt thrilling and fascinating Joebrownland.
When I reached his classroom, Icould see through the glass in the door that it was empty except for Joebrown himself. I dared myself to enter, sure something life-changing was about to happen. He looked up from his desk showing a curious lack of delight at the sight of me, and we exchanged some sickeningly standard words good luck (him), thank you (me) and I shoved the card on to his desk andhurried out.
Thirty-one years later, having had no contact with him since that last day, and just as I was separating from my husband and the father of my two children after 27 years together, he landed, utterly without warning, in my inbox. Hi Phoebe, just thought I would get in touch after all these years. Its good that Pete keeps us in touch. Joseph Brown. Joseph Brown! Joseph Brown!
I messaged Pete, the PE teacher from the secondary school next door, who had orchestrated a fundraising project we had both been involved in via a group email, though I hadnt, until that moment, spotted his name in the long list of addresses in the to field. Is this my old English teacher? I asked.
Thats him, my darling, said Pete. Class striker. We played footie together way back when. Good man. The medley of emotions that had been threatening to erupt began a slow, undulating convulsion that was to dance gloriously and recklessly through me and my life for the next 20 months.
Joseph as he was now calling himself and I met two weeks later, after increasingly long and enthusiastic emails back and forth. It was a Monday afternoon and I walked into a coffee shop where we had arranged to meet, scanning the seating, wondering if I would recognise him. I clocked him at the bar alongside the window before he saw me and felt a sharp intake of breath at the receding hairline and thinned neck that age had wreaked. The man waiting for me was, however, unmistakably Joebrown.
I felt a brief impulse to turn around and walk out again, to notsully my dreamed-of past with ravages-of-time reality. But agreater impulse to not be impolite combined with another to continue on with this adventure. Domesticity and afailing marriage had taken its toll, and this was the most excited I had felt about anything for years. I took my fresh mint tea and slid on to the stool beside him. His face, still handsome, was craggy and serious and, as we spoke, he proffered gentle but persistent enquiries, at the same time as leaning forward and gesticulating in the utterly memorable and endearingly embracing manner once extended to awhole class, but now being bestowed on me alone. I felt my world, which amid a long, drawn-out breakup had been so empty and joyless, becoming fascinating and being invited into his. I mentioned that I had separated from the father of my two children and that we were still living, awkwardly, under the same roof. Hesaid he and his partner were wondering why they were still together. Letsdolunch, he said with disarming assuredness as we stood to leave.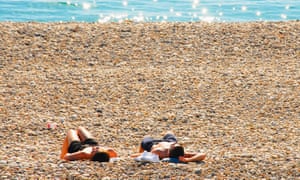 Read more: https://www.theguardian.com/lifeandstyle/2017/aug/26/thirty-years-after-i-fancied-him-at-school-my-teacher-landed-back-in-my-life