Monday marks the 50th anniversary of the de facto beginning of China's Cultural Revolution, a 10-year social movement in which the communist country plunged into turmoil and internal strife.
On May 16, 1966, the country's leadership, under Chairman Mao Zedong, issued an edict calling on citizens to purge people considered to be "members of the bourgeoisie threatening to seize political power from the proletariat," as Mao's popularity waned amid an economic and industrial crisis.
Under the central leadership's encouragement, students revolted against teachers and peasants rose up against local leaders. Young supporters around the country formed paramilitary groups, called the Red Guards, and attempted to destroy remnants of the country's traditional heritage by smashing up cultural relics and persecuting "counter-revolutionaries" such as intellectuals and politicians.
Over 1.7 million people died as a result of the Cultural Revolution, according to the country's official figures.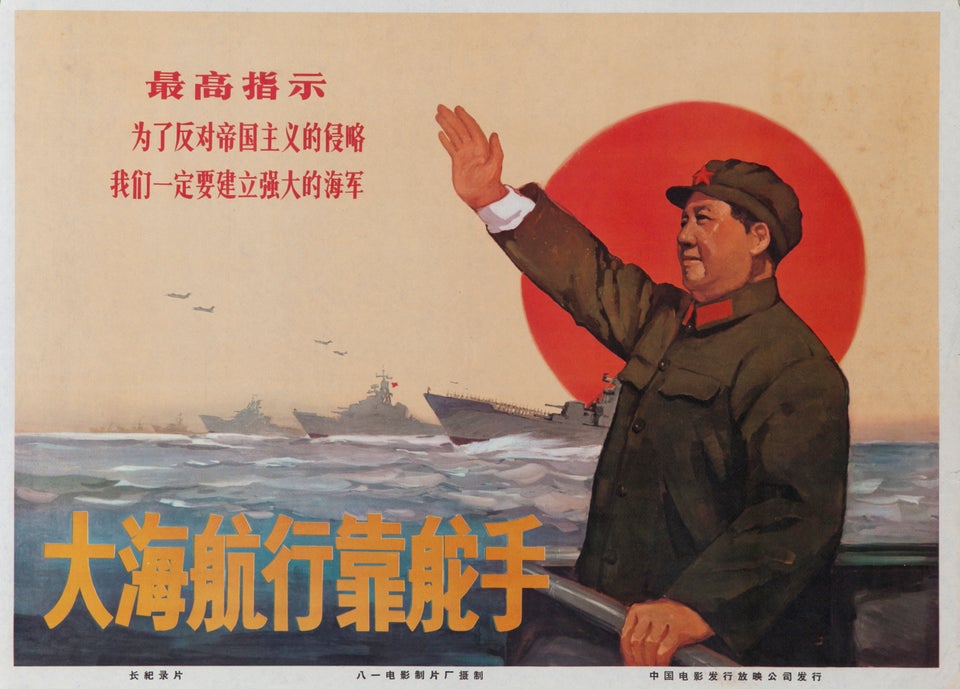 The country is not proud of this part of its history. In 1981, five years after Mao's death, the Central Committee of the Communist Party of China
adopted a resolution
dubbing the revolution a "catastrophe" that brought about "grave disorder, damage and retrogression" to the country.
On Monday, China remained virtually silent on discussions of the event.
The government did not hold any official events to commemorate the anniversary. Not a single state-run media outlet ran major stories on the topic. Screenshots of China's largest newspapers had other news items, like the South China Sea disputes, gracing the front pages instead.
Discussion of the Cultural Revolution did not appear to be censored on social media, a practice the country has carried out with sensitive topics in the past, although comments about the event on popular microblogging platform Weibo seemed to be kept to a minimum.
But these vintage posters, issued during the Cultural Revolution, show a time in China's past when the state saw the movement and its aims much differently. In many state-issued posters, peasants and soldiers are glorified as the nation's heroes to encourage industrial production and conscription into the army. Many characters are also depicted holding a Little Red Book filled with Mao's quotes.
Take a look at some of these posters below:
<

div class="listicle__slide-caption" js-image-caption">Peasants and troops carry Little Red Books and a red flag with the words, "Hold the great banner of unity and achieve even greater success," printed on it. The woodcut is titled "All People Follow the Words of Mao."