Winnie Harlow, Souffrant Ralph, Diandra Forrest, Shaun Ross and Breanne Rice are just a few of the models who are proving that we can, and should, embrace what makes us different.
Harlow, for example, is a model and activist who appeared on "America's Next Top Model" in 2014. She also has vitiligo, a condition that involves the depigmentation of skin. Harlow has said she was bullied as a child because she looked different than her peers, but she didn't let that get in the way of her dream of becoming a model. Today, she's the spokesperson for the Spanish fashion brand Desigual.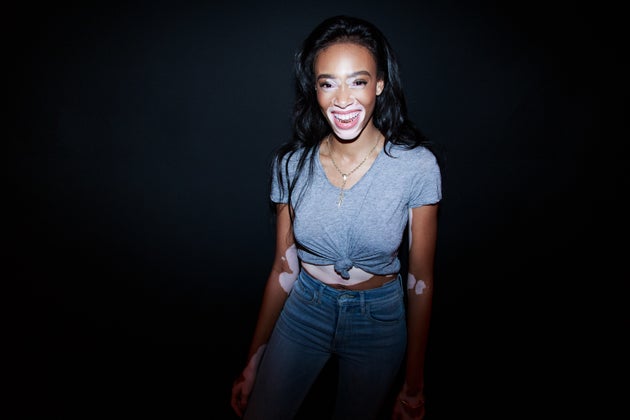 <
div class="content-list-component" text">
Ross, who has albinism, shared his own experience with bullying on "The Tyra Banks Show." "When I was in the seventh grade, I used to get antagonized a lot. There was this boy one day, and he starts calling me all these names: 'powder,' 'white bread,' 'paper,'" he said.
Since starting his modeling career at the age of 16, Ross has appeared in music videos for artists including Beyoncé and Katy Perry.