Donald Trumps The Art of the Deal ghostwriter continues to excoriate him, while Malcolm Gladwell looks at philanthopy in the weeks most absorbing podcasts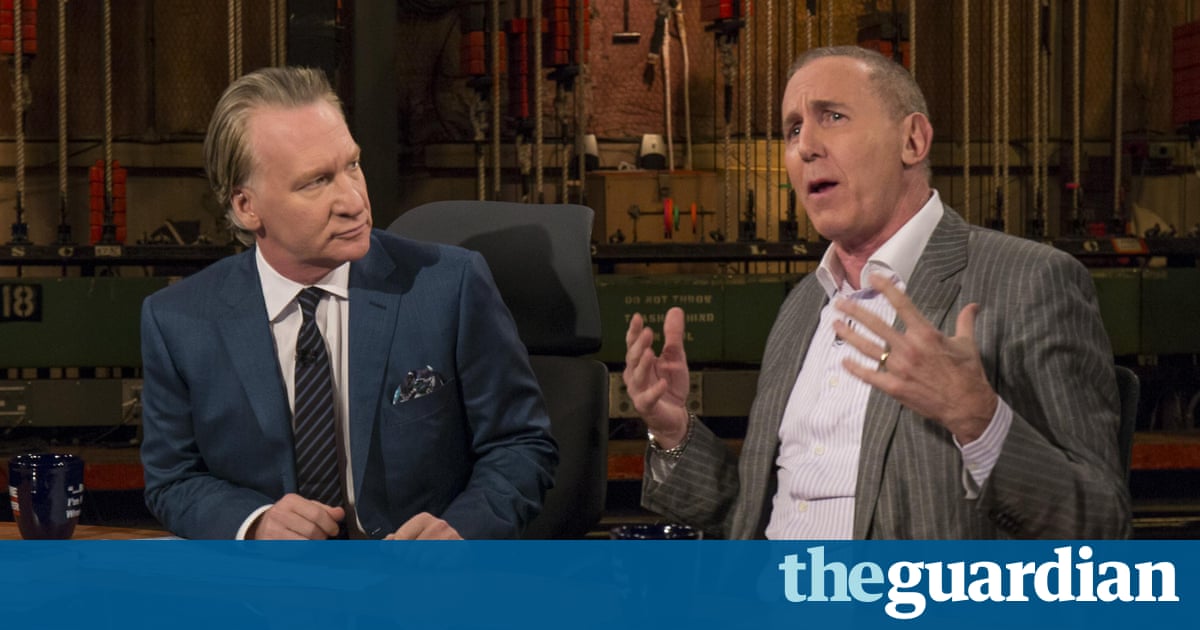 Do you know theres no word for excuse me in Tamil? When Dhaya Lakshminarayanan would visit her family in India, she would say sorry all the time instead of the more common stand aside!, a choice that mystified her family. On Sarcasmic, Lakshminarayanan looks at some of the challenges of growing up bilingual and straddling two cultures. Nina Garcia is also an expert on that topic. The Project Runway judge and mentor stopped by Mash-Up Americans to talk about growing up Colombian and how being an immigrant shaped her life and career.

In podcast-related news, Welcome to Night Vale is doing a series of live shows complete with guest stars and a live musical score, and registration is now open for KCRWs annual 24-Hour Radio Race. The race gives contestants 24 hours to write, record, and edit together a nonfiction radio story around a set theme, with the winner given a shot at placing their story on KCRWs UnFictional. The race itself will take place over 6 and 7 August. Sign up here.
Molly McAleers podcast Plz Advise celebrated its 100th episode this week. Ladies Locker Room has stories from inside the locker rooms at the 2014 Olympic Games in Sochi courtesy of hockey coach Kevin Dineen. James L Brooks stopped by Marc Marons garage on WTF to talk about his incredible career on TV shows like the Mary Tyler Moore Show, Rhoda, Taxi, and the Simpsons. Popcast looked back at the life and legacy of Suicides Alan Vega.
If youre curious about how Brooks and other creative types come up with their ideas, a recent episode of 99% Invisible peers into the creative mind and offered a unique glimpse into the thinking process of some of the worlds greatest architects, including Eero Saarinen, Philip Johnson, Richard Neutra, IM Pei, and Louis Kahn. The show featured some never-aired archival interview footage taken from a research project in the late 1950s at UC Berkeleys Institute of Personality Assessment and Research featuring Saarinen, Johnson, and more talking about ethics, design and staying true to your art.
On Revisionist History Malcolm Gladwell looked at the legacy of a philanthropist who made a very thought-out decision to give a $100m fortune to a tiny public university in New Jersey, instead of to his well-endowed alma mater. More Perfect looked at the fascinating history of race-based jury selections, including the surprising fact that US supreme court justice Thurgood Marshall, the first African American to sit on the high court, was adamantly opposed to any peremptory challenges during jury selection.
This week, Afropop Closeups, the new mini series from Afropop Worldwide that tells the stories of African makers, musicians, creators, and producers, tells the story of 21-year-old South African singer/rapper Gigi Lamayne who ended up at the center of a student movement that had far-reaching political implications in her country.
Looking for a new mystery show? In a special two-part episode, Latino USA took a very close look at the death of Jos de Jess, who died under very mysterious circumstances while in custody at a US immigration center. The show starts with his death, which was ruled a suicide, but extends far beyond the cell to address the larger issues of immigration and detention.
As the Democratic national convention gets under way, keep an eye on (ear on?) Keepin It 1600 who delivered a series of informative, smart episodes on the Republican convention last week. BuzzFeeds No One Knows Anything had an interesting story on the lack of protesters in Cleveland. If you prefer your politics to be lightly skewered, over on Fake the Nation, host Negin Farsad and guests help figure out which Trump is which Lannister, and finally reveal what Melania Trump has in common with My Little Pony.
If you skipped watching the convention on TV and instead binged on Murder, She Wrote, for six hours, you have a lot in common with the Andrew Walsh of Too Beautiful To Live. He talked about Jessica Fletcher and the death of the VCR on the daily (yes, daily) podcast he hosts with Luke Burbank. For more murder, Most Notorious! looked at the Chinatown Tong wars that wreaked havoc in New York City for more than 50 years and My Favorite Murder tackled two horrifying child killings.
While Ted Cruz was still in the running to be the Republican presidential nominee, he was frequently trolled (and trolled hard) by his former Princeton College roommate, Craig Mazin, who really disliked living with him and made sure all of his Twitter followers knew it. Donald Trump has a lighter version of his own Mazin, in the form of his former ghostwriter Tony Schwartz who helped Trump become a household name thanks to his work on The Art of the Deal. Schwartz said he feels a deep sense of remorse for contributing to Trumps rise. Trump recently threatened to file a lawsuit against Schwartz to try to prevent him from talking to the press, but it was too late to stop Schwartz from telling his story on the New Yorker Radio Hour. Its a fascinating story of the ripple effect of the decisions that people make for money.
Read more: https://www.theguardian.com/culture/2016/jul/25/best-podcasts-politics-trump-malcom-gladwell-music