Website for beacon of alternative journalism, which featured literary giants Norman Mailer, James Baldwin and Ezra Pound, will continue to publish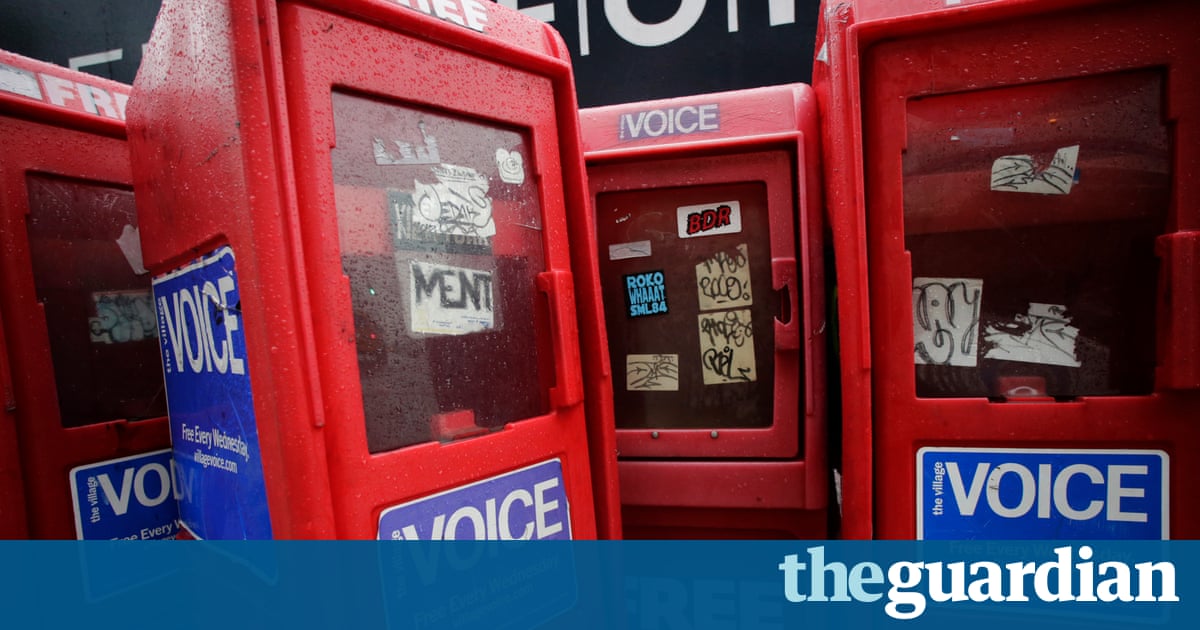 The Village Voice will cease publication of its print edition, 62 years after its culture-focused, alternative journalism first hit the streets of New York City.
For more than 60 years, the Village Voice brand has played an outsized role in American journalism, politics and culture, owner Peter Barbey said in a statement.
It has been a beacon for progress and a literal voice for thousands of people whose identities, opinions, and ideas might otherwise have been unheard.
The Village Voice website will continue but the loss from street stands of a publicationthat has offered a platform to writers including Norman Mailer, James Baldwin, Ezra Pound, Henry Miller and Lester Bangs was immediately mourned by readers. Many still regard the publication as a talisman of the downtown bohemian life centered on Greenwich Village that lingers as the city goes through a period of brutal gentrification.
In recent years the Voice, which switched to free distribution in 1996, has occupied a lonely place in publishing. Its primary rival, the New York Press, closed in 2011. The uptown-focused Observer, meanwhile, has struggled for relevance under the ownership of Donald Trumps son-in-law, Jared Kushner, who is widely believed to be looking to sell it.
Barbey said closing the Voice as a print publication did not mean he had abandoned the pioneering weekly.
The most powerful thing about the Voice wasnt that it was printed on newsprint or that it came out every week, he said. It was that the Village Voice was alive and that it changed in step with and reflected the times and the ever-evolving world around it.
I want the Village Voice brand to represent that for a new generation of people and for generations to come.
A member of a newspaper-owning family from Pennsylvania, Barbey bought the Voice in 2015. He said then that he hoped to find a business model that would keep newspapers from depending on wealthy proprietors.
I can keep the Voice going, he told the Wall Street Journal, but if thats the only solution, then only the wealthy will support free speech. I dont want that world. Im not that kind of wealthy person.
Barbey announced plans to increase hiring and cultural coverage. The investigative journalist Wayne Barrett, the author of a famous 1979 profile of Donald Trump who was widely mourned when he died earlier this year, told the Wall Street Journal there was still a market for a paper that takes the city seriously.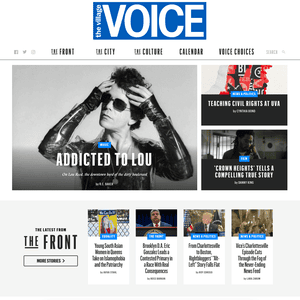 Read more: https://www.theguardian.com/media/2017/aug/22/village-voice-ends-print-edition-website-only-new-york