Few visitors to Rio 2016 will see behind the wall of shame colourful murals that screen off the citys poorer communities. Here, young journalists from favelas look back on 12 months scarred by Zika, landslides and police violence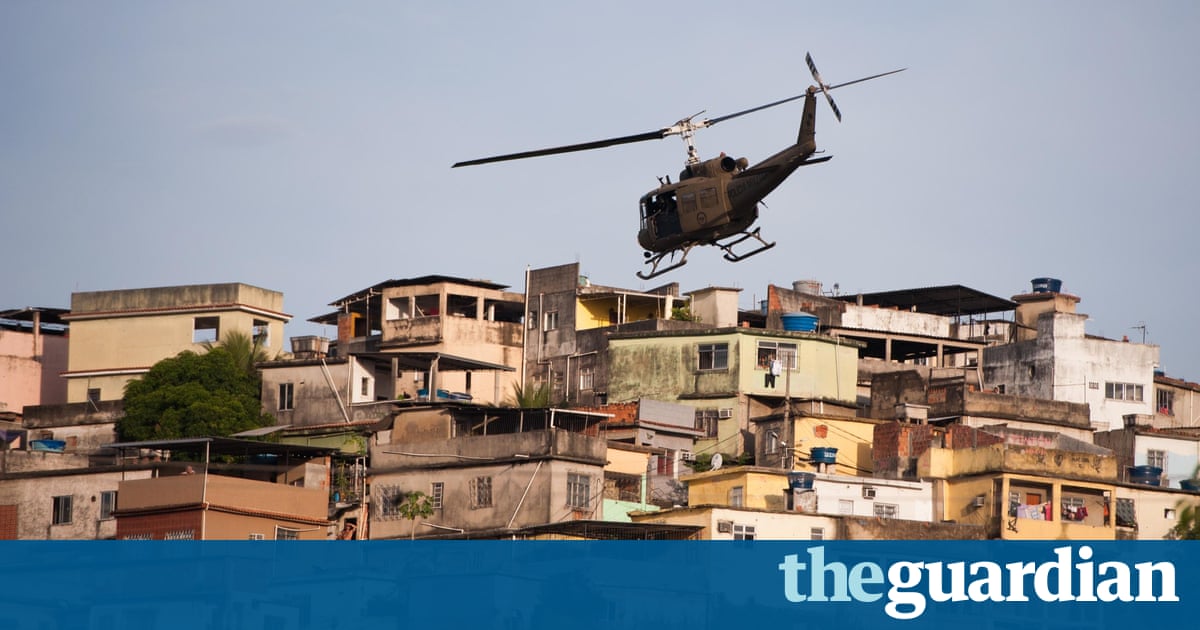 When the Guardian asked community journalists in three of Rio de Janeiros biggest favelas to start a year-long diary last August, few could have predicted just how tumultuous the following 12 months would prove for their city and Brazil.
The idea was for the young reporters Daiene Mendes in Alemo, Michel Silva in Rocinha and Thas Cavalcante in Mar to record life in their communities as the city geared up to host the 2016 Olympics and Paralympics an event that has brought R$39.1bn (9.1bn) in spending, but also far more police activity.
Many of their entries extracted below are filled with tension and violence as they describe being woken by police helicopters and going to sleep with the sound of shooting outside their homes. The number of killings is worse than some war zones. All too often, they write, the police are to blame.
Some of their views are contentious. For their own safety, the three reporters are limited in their ability to touch on the subject of the drug-trafficking gangs that still dominate their communities. Public security authorities dispute their claims that police pacification units (UPPs) in Alemo and Rocinha, and increased operations in Mar (which has no UPP) have led to more violence. Many academics believe the situation in Rio would be worse if police resources were only used to protect rich neighbourhoods. The city government says it has improved the lives of favela residents by building more roads, upgrading public transport and opening more schools and clinics.
But such benefits which vary enormously from place to place are overshadowed by conflict, which the diarists believe has worsened with the upcoming Olympics. They have also had to deal with the Zika outbreak, recession, government budget cuts, the impeachment of president Dilma Rousseff and (in Rocinha) mudslides.
By any measure, it has been an extraordinary year. But, what also comes through in the diaries is how residents in the favelas get on with their lives, celebrate festivals, share achievements and support one another. The Olympics and the police, it seems, merely get in the way. Jonathan Watts
Read more: https://www.theguardian.com/global-development/2016/aug/02/olympic-legacy-repression-war-rio-favela