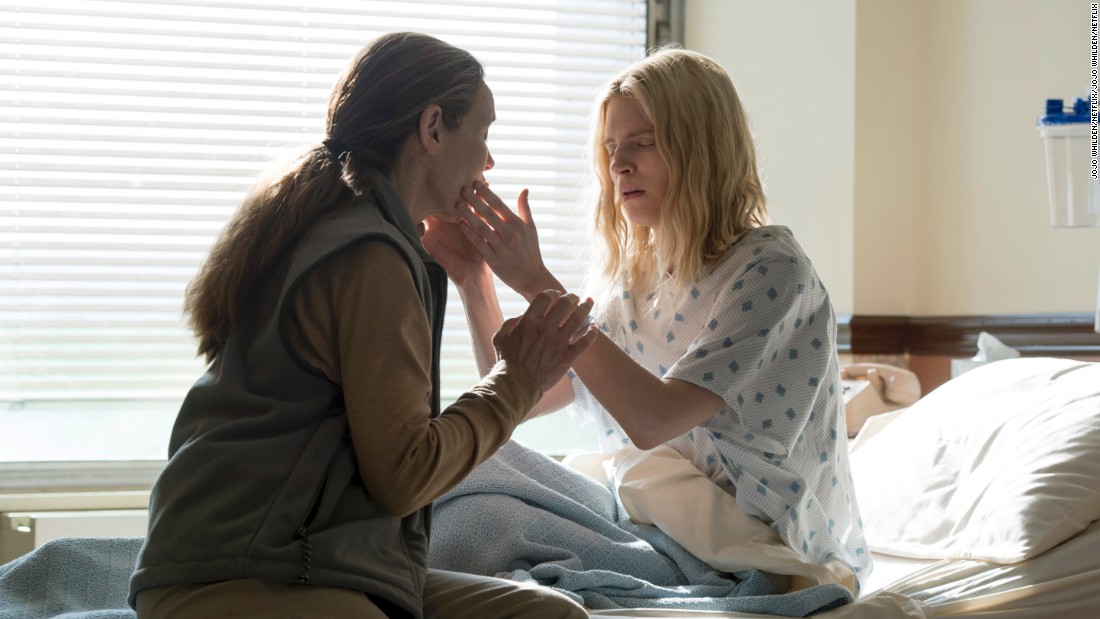 (CNN)What to do with a show that largely defies simple description? Why not just sneak it out, in what amounts to a stealth campaign?
Netflix
has done just that with "The OA," dropping this eight-episode mystery — very much on the order of "Stranger Things," if not nearly as accessible — with minimal fanfare. Yet while the show's off-kilter mix of elements is plenty binge-worthy, the ambitious journey isn't quite borne out by the somewhat mystifying payoff.
In some respects, the ultimate destination is almost beside the point, since the allure of such a project is the room that it creates for interpretation and debate, and this limited series certainly pulls viewers along from one episode to the next, while dabbling in big ideas about the great unknown. The fact the show arrives with virtually no advance information should also allow viewers who love deconstructing such narrative puzzles an enhanced sense of discovery.
<
ul class="cn" cn-list-hierarchical-xs cn–idx-4 cn-zoneadcontainer">
At the same time, "The OA" narratively drifts a bit in its closing chapters, and those looking to be rewarded with anything resembling a blinding burst of clarity should be braced for disappointment before taking the plunge.
Created by the program's star, Brit Marling, and director Zal Batmanglij (a duo that collaborated previously on "Sound of My Voice" and "The East"), "The OA" centers on Marling's Prairie Johnson, who shockingly turns up alive after having been missing for seven years. Moreover, she was blind when she disappeared, and now, inexplicably, can see.
Referring to herself as the OA, Prairie is reticent about discussing what happened with her adoptive parents (Scott Wilson, Alice Krige), as well as the authorities. But she opens up to an unlikely group of teenage boys — a plot twist that only heightens the "Stranger Things" parallel — regaling them with a yarn that grows more fantastic with each revelation.
Almost impossible to pin down in terms of genre, "The OA" presents a dizzying hodge-podge of ideas, exploring science and the supernatural, man's inhumanity and durability, and, finally, the power of faith.
Marling brings an ethereal quality to her character, which proves pivotal to being drawn into the drama. The casting also includes key roles for Jason Isaacs, Emory Cohen and Phyllis Smith ("The Office"), as well as a cameo by Riz Ahmed, currently seen in the "Star Wars" prequel "Rogue One."
Perhaps foremost, "The OA" neatly fits into a niche to which Netflix is uniquely suited — conjuring a mystery that's teased out longer than a movie but can still be consumed, and deliver an ending, over the course of a weekend, allowing maybe for some sleep deprivation.
Committing time to such programs requires a leap of faith. "The OA" mostly justifies that investment, even if the filmmakers couldn't quite stick the landing.
"The OA" premieres December 16 on Netflix.
Read more: http://www.cnn.com/2016/12/16/entertainment/the-oa-review/index.html