Formal dinners are over, but casual cooking for friends throws up a new set of dilemmas. Here is a foolproof etiquette guide for being a good host and an ever better guest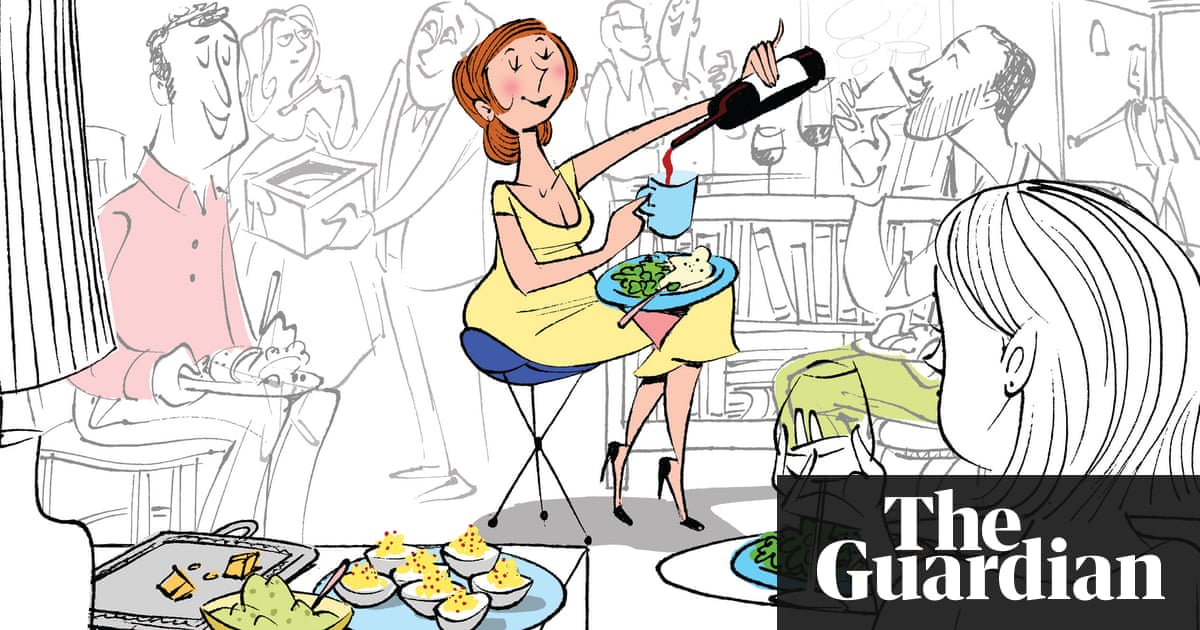 A decade ago, that monitor of good manners, the Telegraph, was already mourning the demise of the classic dinner party. Last year, Nigella Lawson, who off camera you might imagine inhabits a world of place cards and polished silver, set the concept in 1970s aspic jelly when she told the BBC: Im not a formal dinner party person.
Yet eating at home with friends or family, or even a volatile mix of the two, is still hugely popular. Albeit now in a far looser format, from a buffet for people scattered about the house to a casual get-together where no one is laying out different wine glasses or (the horror!) seating interesting strangers in a way that is meant to generate sparkling conversation.
Nonetheless, laidback as this Im just doing a bit of food era is, it still needs to be navigated with sensitivity. Not least over Easter, when many will be feeding others or being fed ourselves. So, here are the dos and donts of the modern dinner party for guests and hosts.
Confirmation bias
Much as we admire those free spirits who refuse to be tied down by bourgeois convention, if someone offers to feed you, accept or decline promptly. Under no circumstances should you start quizzing the host about who else is invited.
Clock-watching
When someone tells you to arrive at 7.30pm, the last thing they want you to do is arrive at 7.30pm. They will be in the shower. Or at Tesco Metro on an emergency capers run. Give it 15 minutes.
Heavy weather
Cooking for people is stressful. You have to suck that stress up and bury it. Deep. Otherwise, as host your rancorous mood will set the tone. Tip: if you dont know your creme brulee from your croquembouche, this is not the time to attempt either. Do not be too ambitious. Ultimately, no one cares. They will remember how drunk they got and what a laugh they had. The food is almost immaterial, a mere framework for social interaction.
Gift rap
Flowers? Wine that needs decanting? A dessert that needs defrosting? Do not lumber your host with extra work.
Alcohol concerns
Bring booze. Bring more booze than you need. Do not arrive with a four-pack of Carling and decide, on an whim, to rinse through the hosts carefully curated craft beer collection. It is the oldest, stingiest trick in the book. As is trying to palm the host off with that Hungarian prosecco someone left at your house three years ago (you shouldnt have, really), while hogging a 20 pet-nat red that you think no one else will understand. An easygoing sharing of the booze stash goes with the territory, but people must contribute fairly. Note: only a [shrill beep] would retrieve their leftovers as they leave. That alcohol is the hosts to keep, a booze bonus that is embedded in British law.
Cold calculation
The hosts fridge is precariously stacked to the last millimetre. Touch it and it (or the host) will go off like Buckaroo!. No, you cant wedge your beers in. Think ahead: buy some ice and bring your chilled booze in a cool bag.
Marriage counselling
From jocular attempts to get other guests to adjudicate on the argument you were having on the way over to the simmering tension between couples counting the days until divorce, please leave any baggage at the door. Smile. Pretend. Avoid each others eye. It may be therapeutic.
Kitchen hand
You know people who hover in the kitchen, nattering away, oblivious to the fact you have moved them 17 times to get to the oven or fridge? Dont invite them next year. Likewise people who offer to lend a hand and then just drift off. Can I help? Yes, get out of the kitchen.
Cooking tips
must only be offered if requested. As the old saying goes, too many cooks incur the hosts wrath.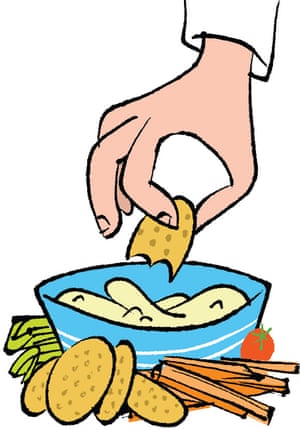 Read more: https://www.theguardian.com/lifeandstyle/2018/mar/28/new-rules-dinner-party-ditch-napkins-take-cool-bag