<figure class="media-landscape" no-caption full-width lead">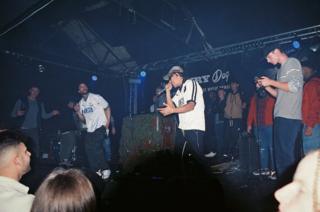 Image copyright Martyn Ewoma
Across the country, young artists are performing to packed audiences, recording their own music and producing radio programmes. The Midlands is no different.
Jack Parker, a presenter on BBC WM 95.6's Introducing programme, says the local scene "has a special place in my heart and always will".
"The world is so beautifully connected that if you are making music in any part of the world, you will be found," he says. "You can be a UK rapper in any part of the UK; you just need to sort yourself out."
<figure class="media-landscape" no-caption full-width lead">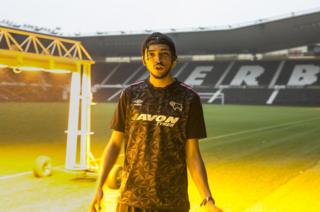 Image copyright Martyn Ewoma
Originally from London, grime artist Eyez, whose freestyling has been showcased on 1Xtra's Rap Show with Charlie Sloth's Fire in the Booth segment, made his name in Derby.
Many of his lyrics express support for the city. And he captained Derby's team in the grime-a-side Red Bull tournament.
"Derby is where it all started for me," he says.
"My fan base was once just in Derby, and the way the support has grown is insane."
But, he adds: "I have always believed in the saying, 'Never forget where you came from'."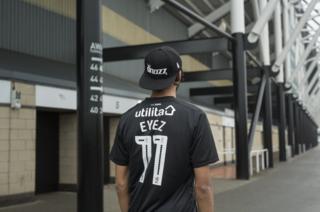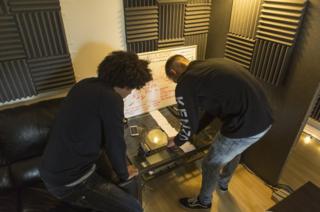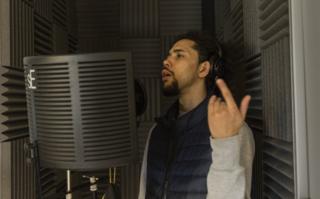 Rap collective Local Geezers make trap music, which, unlike grime, takes its influence from American hip-hop artists.
"I don't think we can get across what we are about with grime, because of how it sounds," says Wiz, a member of the group.
"It can be a lot more aggressive, which isn't a bad thing, but it's just not us."
This is something they believe has set them back in a small scene such as Derby's, where there is less musical diversity than, for example, in London.
However, another member, Jimi, finds the exchange of ideas between the areas fruitful.
"When going down south, you come back with fresh ideas, you're inspired, you see a lot of things, and you hear a lot of things that you can put back in to your work when you come back to your area."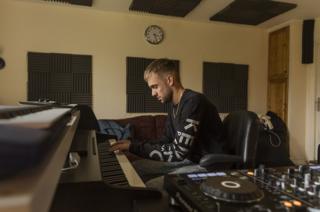 Jack Parker says although the genres of grime and rap have different influences and sounds, the audiences often overlap.
"The music goes beautifully together and so do the fans," he says.
He is an avid promoter of the region and its young artists, believing there is a great deal of potential in the Midlands.
"The UK music scene is one of the most influential in the world because the UK is a beautiful melting pot of other cultures from around the world. Let's keep stirring the pot," he says.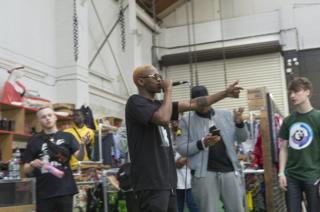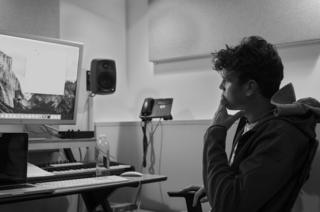 Leicester-born Kamakaze started making music as a release from his other career: playing football for Dagenham & Redbridge.
"They counterbalance each other because when football is not going well, I can focus on the other project."
He is excited by the fact that people are starting to pay more attention to scenes outside of London, and are becoming more eager to discover new talent.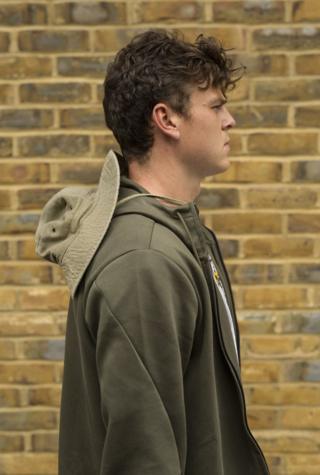 All photographs copyright Martyn Ewoma.