The
American Wing
of the storied
Metropolitan Museum of Art
has long held a collection of typically Americanartifacts: portraits of wigged colonial leaders, Tiffany chandeliers, Frank Lloyd Wright chairs, silver owned by Paul Revere Jr., quilts by unknown 19th-century makers.
Together they tell a specific, but noticeably incomplete, history of the United States.
Beginning in the fall of 2018, however, the American Wing will attempt to course correct by including a subgroup of art that has been regrettably missing from the section: Native American art. Thanks to a donation from collectors Charles and Valerie Diker, a batch of 91 works of Native American art will be headed for the American Wing, marking a historic change in the way art is curated at New Yorks most famous museum.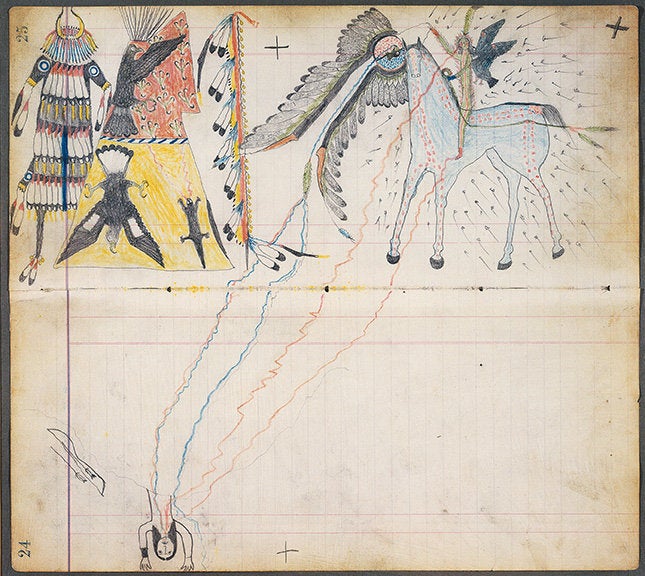 In the past, Native American art has been housed in The MetsArts of Africa, Oceania and the Americas galleries, a section that spans 3,000 years, three continents and several islands. According to The New York Times, this was a bit confusing to international patrons who were accustomed to seeing indigenous art displayed as part of their own national narratives.
They go through [the American Wing] and expect to see Native American work here, Met curator Sylvia Yount explained. Because often where they come from, indigenous art is part of the narrative of a nations art, in a way that its not in the United States. Were really behind the curve.
The Met characterizes its move to incorporate work from the Dikers including bowls, dresses, drawings and bags created by Washoe, Wasco, Arapaho and Anishinaabe artists into the American Wing as a curatorial decision to display art from the first Americans within its appropriate geographic context.
This transformative gift marks a turning point in the narratives presented within the American Wing, Rebora Barratt, deputy director for The Mets collections and administration, wrote in a press release shared with The Huffington Post. With the addition of these works, The Met will be able to offer a much richer history of the art of North America, one that will include critical perspectives on our past and represent diverse and enduring native artistic traditions.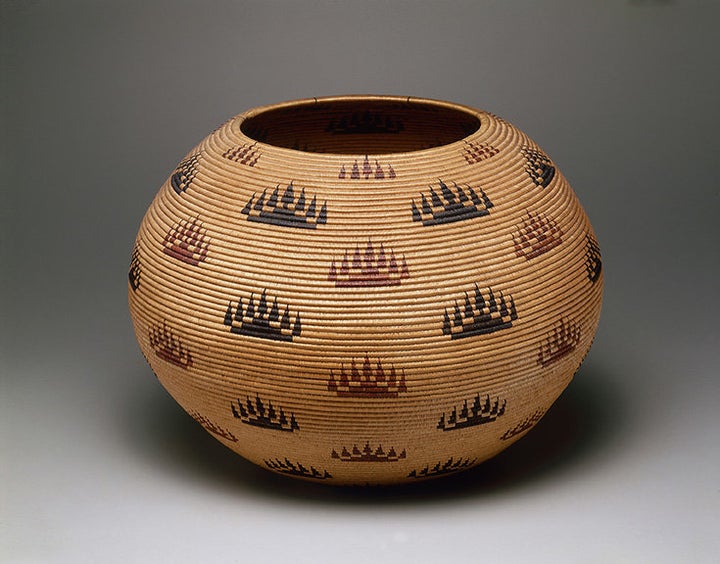 When Native American, Pacific, and African art and artifact is lumped in with natural history exhibits, it sends a message that these groups are a part of the natural world, she wrote. That the art they produce is somehow less cultured and developed than the western art canon. It also sends the message that they are historical, an element of the romantic past, when in reality these peoples are alive and well, with many traditions intact and new traditions happening all the time.
The Dikers themselves have been vocal advocates of curating Native American art just as one would non-Native art. For their exhibition First American Art: The Charles and Valerie Diker Collection of American Indian Art, the Dikers asked National Museum of the American Indian organizers to display their collection as artistic masterpieces, rather than as artifacts.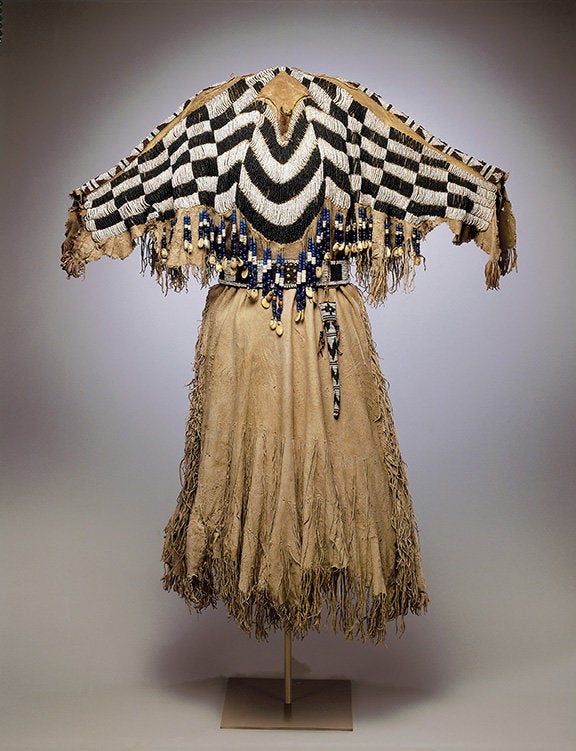 Promised Gift of Charles and Valerie Diker // Photo: Dirk Bakker
A dress and belt with an awl case by an unrecorded Wasco artist ca. 1870 in Oregon or Washington State.
Those eager to see The Mets change in curation will still have to wait until the fall of 2018. (A press representative at The Met declined to give any further information on the collections timeline of display.)
You can see a preview of the works headed for the American Wing here, courtesy of the museum. Heres to hoping that, ahead of The Mets 150th anniversary in 2020, well see more progressive moves toward making the historic institution a more inclusive, accurate and representative place.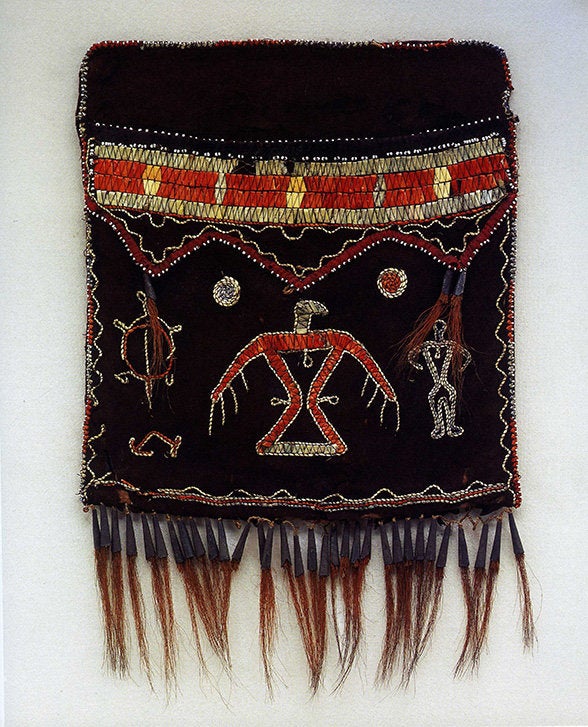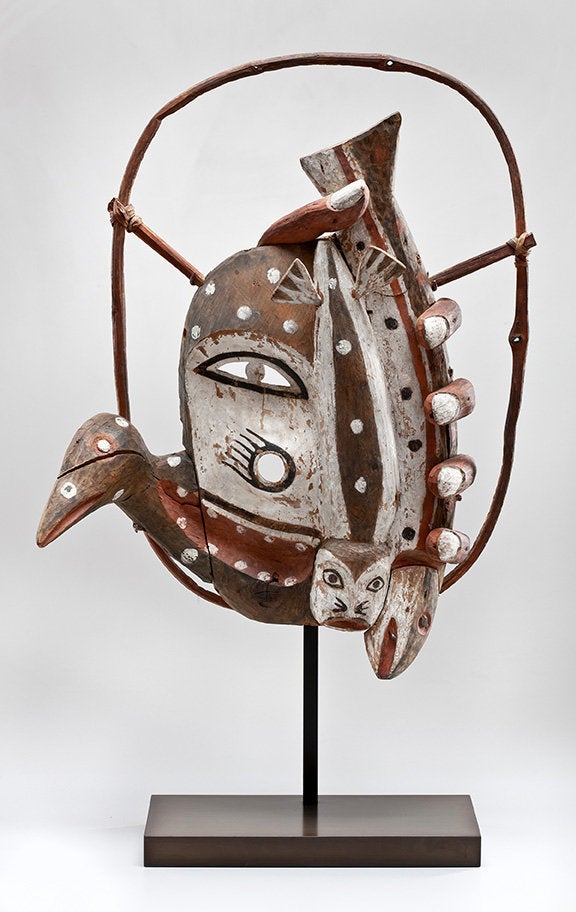 <
div class="vdb_58cff690d85a100b9992bc3956000e19e4b0e4e194b84b31″ vdb_player" vdb_params="m.embeded=cms_video_plugin_us.edit.huffpost.net&m.fwkeyvalues=sponsorship%3DSPONSORSHIP_NAME&m.fwsitesection=composer&m.onLoad=getVidiblePlayer&m.playertype=html">