Some may accuse Genghis Cohen of hypocrisy, given he offers access to full or semi-automatic rifles, but hes speaking out in the wake of the mass shooting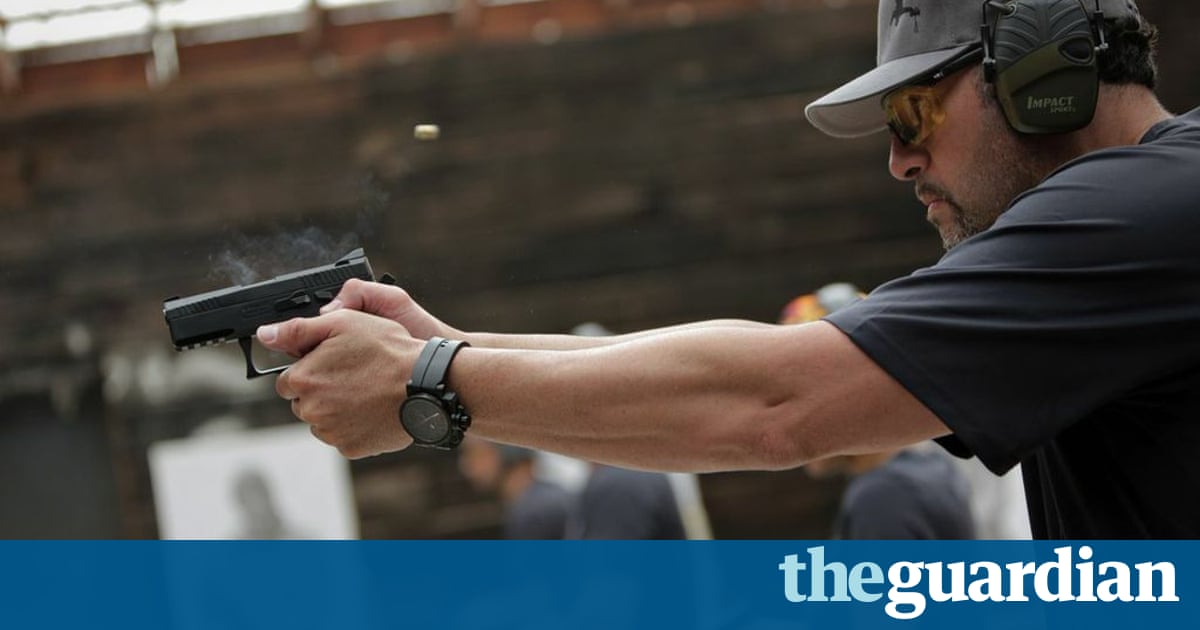 The owner of Machine Gun Vegas, a shooting range that gives customers the real feel of what its like to clear a room with just a pull of the trigger, was on hand to personally explain to some Chinese customers why they were still not open on Tuesday, 48 hours after the citys mass shooting.
We just dont think its appropriate, said Genghis Cohen, whose shooting range is typically open to children as young as 10, and also arranges trips where clients fly across the desert in a helicopter shooting out of an M60 belt-fed machine gun.
What constitutes appropriate is, of course, a matter of opinion, and Cohen said the company has been targeted with fuck you hate mail from seething gun enthusiasts who do not believe he should have closed for two days.
He is, however, undeterred, and has been moved by Sundays massacre to cross a rubicon and enter territory rarely touched by owners of gun ranges: actively calling for gun control.
One guy, he said, sat in a hotel room with 23 guns and managed to kill or injure 600 people. They say he was using 60- to 100-round magazines. Why does a 64-year-old man, who is not in the military or in the police department, why does he need a gun that can basically fire fully automatically?
Some might accuse Cohen of hypocrisy, given his company offers clients access to more than a dozen different types of full or semi-automatic rifles, several of which are similar to those used by Paddock to kill 58 people and injure more than 500.