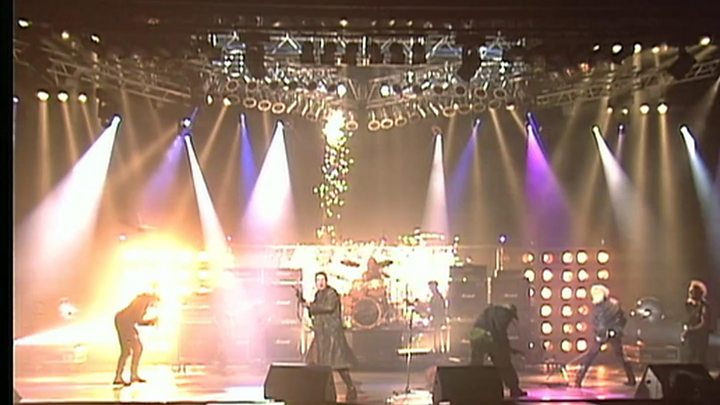 On 23 August 1994, The KLF – one of Britain's most incendiary bands, in more ways than one – burned £1m on a remote Scottish island.
They then vowed to put their careers on hold for 23 years.
That time is now up.
So at 23 seconds past midnight on Wednesday they made their comeback at a book launch in Liverpool.
The duo were greeted by 500 fans as they arrived at the News From Nowhere book shop in an ice cream van that played their hit What Time Is Love? and O Sole Mio.
<
div id="bbccom_mpu_1_2_3″ class="bbccom_slot" mpu-ad" aria-hidden="true">