With technology man has conquered the night. Yet walk the streets alone at 3am, and still the magic and mystery seep through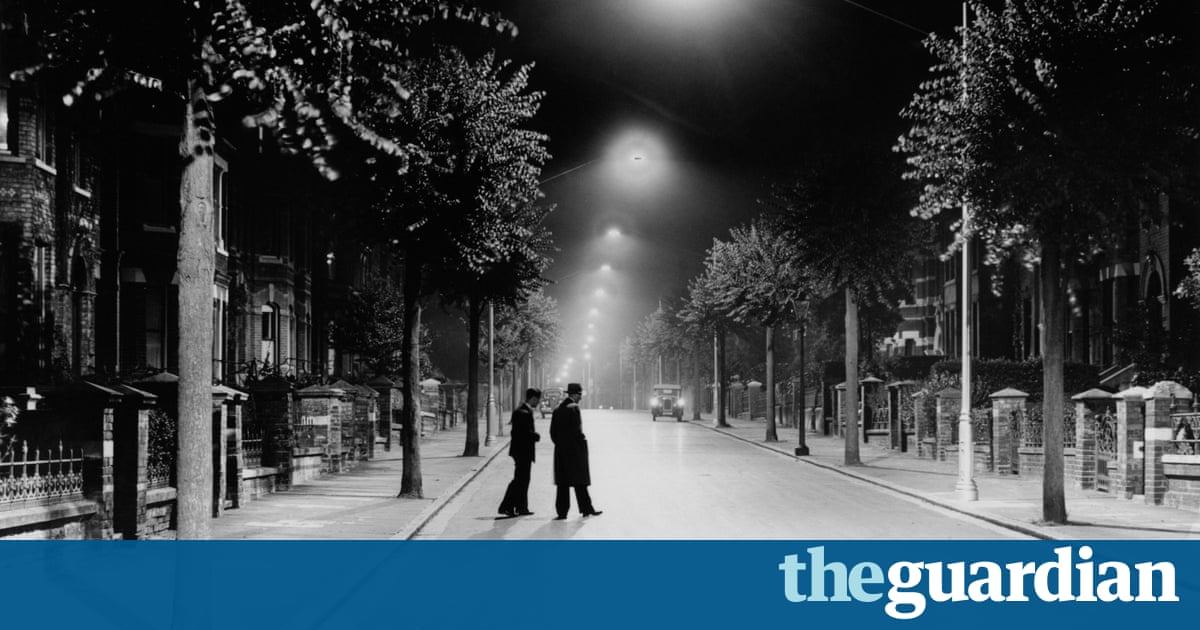 On some nights, in the insomniac intervals between rumbling goods trains, and beneath the sound of ambulance sirens, I can hear owls calling mournfully to one another from the trees that screen the railway tracks running past the back of the house in which I live in inner London. On most nights, alongside the shouts of people fighting or having sex, I hear cats and foxes screaming intermittently, as if they are being tortured. On some mornings, when a thin light first leaks through my blinds, I can hear a cockerel croaking from a garden in which chickens are kept a couple of streets away. Occasionally, when the mornings are resonantly still, the insistent tapping of a woodpecker chiselling at a tree trunk wakes me.
The city at night is far eerier, far more feral than it is in the day. It is far harder to anthropomorphise, far more difficult to domesticate. In fact, the city doesnt necessarily sound and feel like a metropolis, a centre of advanced civilisation, when most of its population is fast asleep. It can sound and feel closer to nature than culture. As Virginia Woolf once pointed out with a noticeable sense of frisson, we are no longer quite ourselves after dark. She relished the irresponsibility which darkness and lamplight bestow. Our cities, like ourselves, can seem alien and unfamiliar at night. And if you listen to them attentively, as though through an echo sounder, you can hear the encompassing darkness transmit from its depths the noises and pulses of the capitals pre-modern past.
The sounds I sometimes hear from my bedroom, for example, are identifiably descendants of those that the author and printer William Baldwin enumerated in his eccentric satire Beware the Cat (1553), one of the most evocative records we have of London in the 16th century. At one point, Baldwins protagonist, Gregory Streamer, ingests a narcotic and lies in his chamber at Aldersgate listening with preternatural hearing to the commixed noises of the nocturnal city. These include the barking of dogs, grunting of hogs, wailing of cats, rumbling of rats; the ringing of bells, counting of coins, mounting of groins, whispering of lovers; also the scratching of owls, fluttering of fowls, routing of knaves, snorting of slaves. He might have added the tapping of cobblers and the shovelling and scraping of nightmen, popularly known as Tom-Turd-Men, who were employed to clean the citys streets and privies after dark.
The night-time streams our cities pasts. It channels their historical continuities and discontinuities with a clarity and vitality that our everyday lives, which are shaped by an almost uninterrupted purposefulness, constantly obscure. It reminds us that we once shared these cities with innumerable animals, some of them tame, some of them not; and that to some extent we still do. It reminds us that, though we think of the 24-hour city as a comparatively recent phenomenon if in the UK it is a phenomenon at all cities have always been hives of labour and leisure after nightfall. Baldwin, in his remarkable onomatopoeic prose poem, refers to the audible nocturnal activities of, among other things, grouting and spinning, baking and brewing. It reminds us, too, that we were once fearful of the night, and of the people who inhabit it, whether these assume the form of potential criminals or the police; and that, to a striking extent, especially if we come from socially marginalised groups, we still are.
However efficiently artificial light annihilates the difference between night and day, the poet and critic Al Alvarez wrote, it never wholly eliminates the primitive suspicion that night people are up to no good. Over the past four or five centuries, a series of social and technological changes have reshaped the city at night, progressively colonising it. The introduction of oil light, gaslight and electric light has, for example, successively reshaped it according to the needs of a diurnal state. And the extension of working hours has reshaped it according to the needs of a daytime economy. But these changes havent completely dispelled its pre-modern past. Cities nurture a heart of darkness that even the processes of industrialisation and electrification, the introduction of all-night factories and shops, all-night buses and trains, have failed fully to conquer.