Game of Thrones had the depravity of King Joffrey and Ramsay Bolton, but HBOs new hope depends on something too abstract to get the blood pumping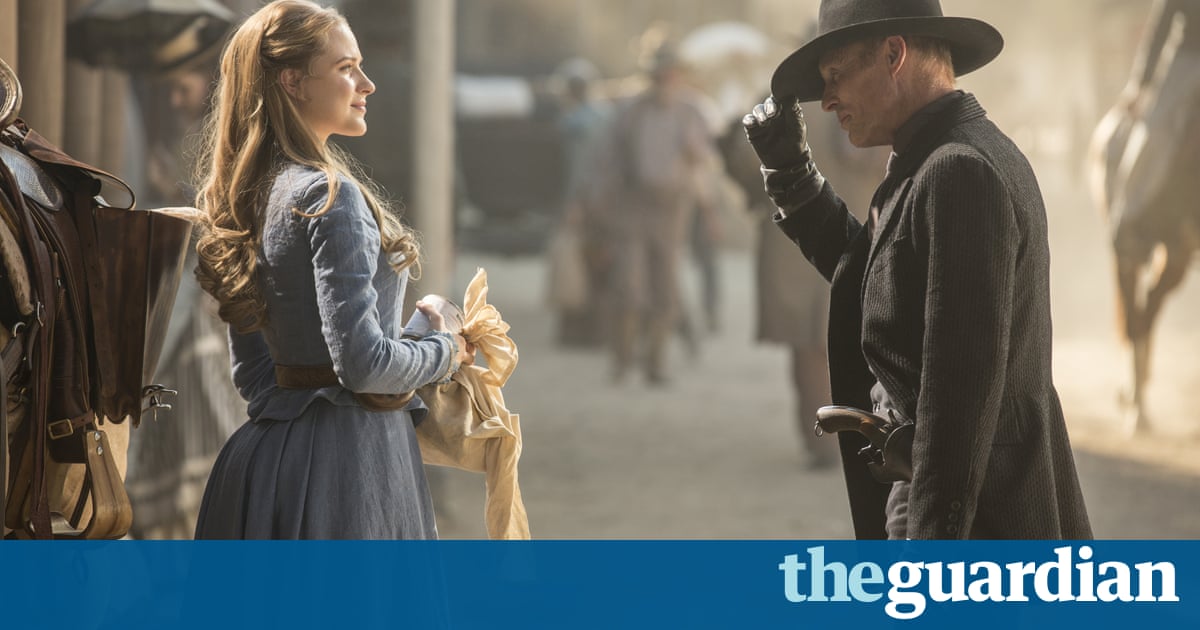 The 1973 film Westworld, directed and written by Michael Crichton, was a crude movie about crude machines staffing a depraved theme park. Crichtons pleasure robots were either sexy toasters or bad toasters. When they malfunctioned, the machines simply played out their protocols and killed all but one guest. Remember how infected web cams and smart fridges brought down a chunk of the Internet last week? That, but with bullets. HBOs serial television expansion of Westworlds Cowboy-Guignol is staffed with robots beyond the toaster stage, androids flirting with consciousness. Considering the violence in play, this isnt necessarily an improvement. If Westworld doesnt hit an unexpected fork in the plot soon, it could go down as a mild update of the bloodbath from Game of Throness first season.
Unlike Game of Thrones, Westworld cant make up its mind up about torture never mind evil and good and the show hasnt presented a villain as easily loathed as King Joffrey or a hero as obvious as Daenerys Targaryen. Robots becoming sentient is only interesting if those robots are worth saving, and Westworld will only gain our trust if the abuse of robots is dramatically and philosophically distinct from the suffering of actual humans.
The twin suns of Westworld are in the logo. At base, the image is Da Vincis Vitruvian Man, rebooted as the musculature of a half-finished android stretched on a circular frame. In the shows intro, these figures sink into vats of scientifically advanced milk, which turns them, somehow, into the lifelike hosts of the 21stcentury Westworld park. This protean figure is also a few fibers shy of the flayed red man on the House Bolton sigil from Game of Thrones. These are the forces holding Westworld in place: philosophical queries into selfhood and the bloody spectacle that underpins HBOs most popular product.
The only compelling characters, so far, are robot hosts: Evan Rachel Wood as Dolores Abernathy, a ranchers daughter, and Thandie Newton as Maeve Millay, an olde tyme madame in a local saloon. Newton manages to seem more alive than the living, and Wood pulls off silent shifts in reflex that suggest a machine under the skin. To date, Dolores and Maeve have been raped, scalped and abused in unknown ways. (Only some violent bits are shown on-screen.) Here is where philosophy overlaps with crowd-pleasing. Game of Thrones built an audience on the bodies behind the Bolton sigil, characters raped, bisected, disemboweled, flayed, despined and castrated in the name of prestige television. But the disproportionate violence against women backfired, leading to a protest against the rape of Sansa Stark in season five. Westworld flirts with these levels of sadism, while giving itself a possible out. As Ford himself explains, as he casually slices an offline host with a scalpel: It doesnt get cold, doesnt feel ashamed. Doesnt feel a solitary thing that we havent told it to. Cant get upset about hurting robots right?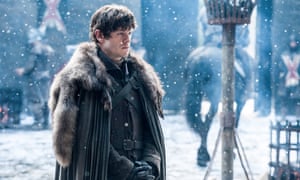 Read more: https://www.theguardian.com/tv-and-radio/2016/oct/31/westworld-hbo-villains-ai-robots