Adaptation takes top spot from Tim Burtons Miss Peregrine while controversial Nat Turner slave rebellion film brings in just $7.1m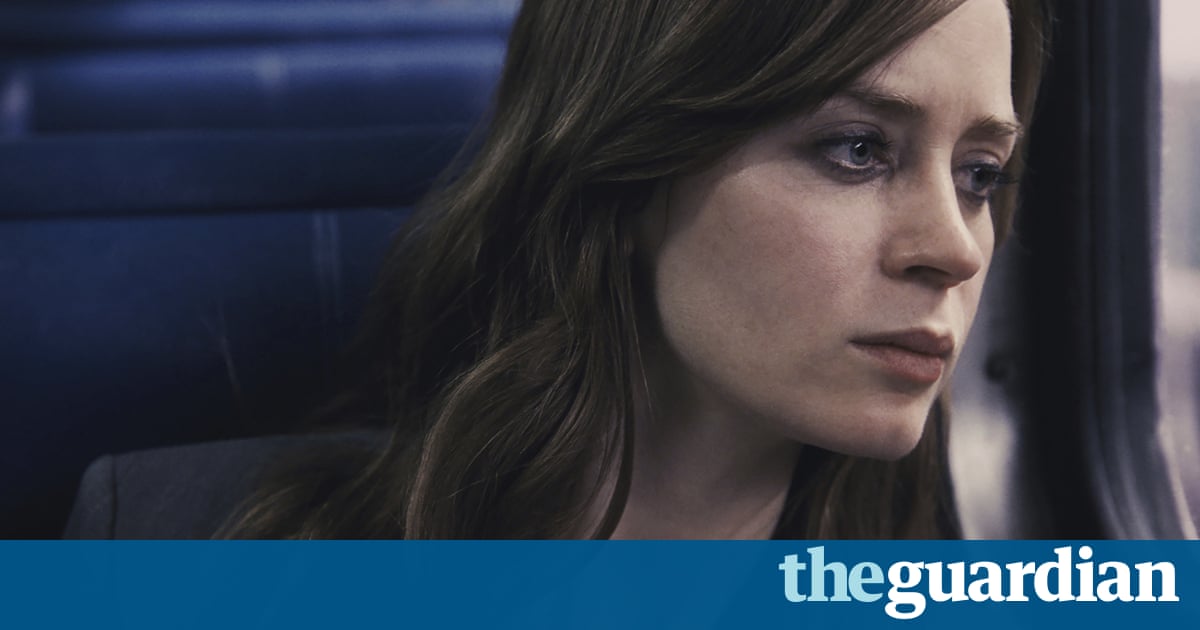 Propelled by the popularity of Paula Hawkins bestselling book, the film adaptation of The Girl on the Train led North American ticket sales over the weekend with $24.7m, according to studio estimates on Sunday.
Less successful was Nate Parkers Nat Turner biopic The Birth of a Nation, which opened with a disappointing $7.1m.
Receipts were affected by weather conditions in the south-eastern US, where Hurricane Matthew caused damage and severe flooding throughout the weekend.
The Girl on the Train, a psychological thriller starring Emily Blunt, appealed significantly to female moviegoers, who made up 68% of the audience. The film is about an alcoholic suburbanite woman who becomes embroiled in a mysterious disappearance.
Its success is a shot in the arm for DreamWorks, which has suffered a string of duds in recent years, most recently The BFG and The Light Between Oceans. However, The Girl on the Train kicks off a new five-year distribution deal with Universal Pictures that will see the company rebranded as Amblin Partners, complete with backing from Reliance, Entertainment One and Participant.
Over the weekend, Amblin announced that Alibaba Pictures will take an equity stake in the production company. The Girl on the Train cost $45m to make.
The Birth of a Nation, a biopic about the leader of a famous 1831 slave rebellion, fetched a record $17.5m from Fox Searchlight after its Sundance film festival premiere met with a standing ovation. But a rape allegation against director and star Parker and co-writer Jean Celestin resurfaced, <a href="https://www.theguardian.com/film/2016/oct/08/birth-of-a-nation-movie-opening-night-nate-parker-controversy" data-link-name="in" body link" class="u-underline">overshadowing the films release.
Both men were accused of assaulting a college classmate more than a decade ago. Though they were ultimately acquitted, news broke this summer that their accuser had killed herself in 2012.
The weekends other wide release, Middle School: The Worst Years of My Life, attempted to court younger crowds, opening to $6.9m from 2,822 theaters. The film follows a teenager who cooks up a series of pranks to embarrass his autocratic principal. It is based on a popular series of books by James Patterson. CBS Films produced the movie for $11m, with Lionsgate distributing.
Last weekends champ, Miss Peregrines Home for Peculiar Children, fell roughly 50% to $15m for a second-place finish. That puts the Tim Burton fantasys total at $51.1m. Fox backed the film, which cost $110m.
Lionsgates Deepwater Horizon continued to struggle, taking in $11.7m, bringing its domestic total to $38.5m. The action-drama about the men and women caught up in one of the worst oil spills in history earned solid reviews, but cost a whopping $120m after tax credits were taken into account.
Sonys The Magnificent Seven took fourth place with $9.1m, pushing the western remakes haul to $75.9m. Storks, the Warner Bros animated comedy, rounded out the top five with $8.4m, bringing its US receipts to $50.1m.
Read more: https://www.theguardian.com/film/2016/oct/09/girl-on-the-train-birth-of-a-nation-us-box-office