Band members return with an album that combines old-fashioned, foot-stomping story-songs with numbers that delve into Americas current anxieties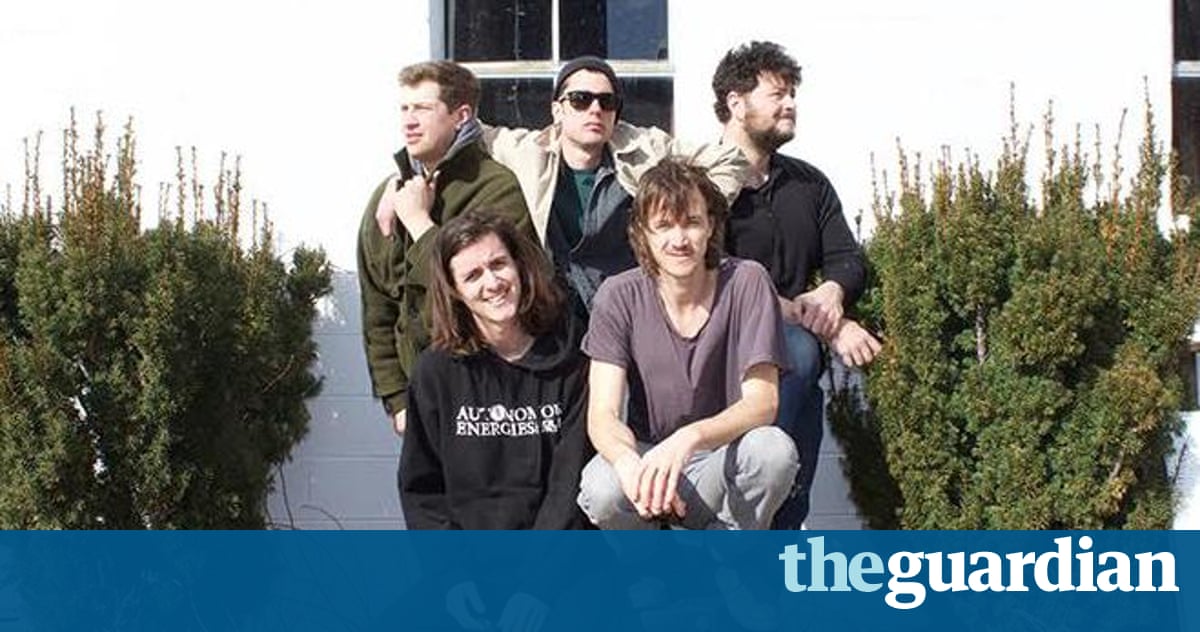 A poisonous political season and the escalation of mass gun violence are making the headlines difficult to read each day. Through the news tickers, its easy to hear Greg Farleys fiddle sawing the reporting to ribbons and then Ian Felice, his voice filled with tremors, singing of seeing pastures of green / the crack whores, the wars on the silver screen / Hiroshima and the lynching tree. The song, Jack at the Asylum, is a waltz through the junkyard of this countrys troubled past.
America, the band sings in unison. Is this Mumford and Sons? Not when the music stops and Felice completes the line: You give me nightmares.
The rebellious spirit of Life in the Dark, the new album by the Felice Brothers released on Friday, feels more tuned into this countrys darker corners and innate weirdness than it does the slick mask offered by contemporary pop or country. The band, its members scattered among small towns in the Catskill mountains region of upper New York state, makes music as unvarnished as the Basement Tapes of Bob Dylan and the Band, but it goes far beyond that association with songs that are impeccably crafted with literary-minded lyrics that are both playful and profound.
Take Plunder, a song with a Chuck Berry intro that collapses into a rocking stomp sporting couplet after couplet of savage irony: Every time I try to organize / I turn around and my captain dies / they got machines that make machines / and those machines make more machines, Felice sings. As the song crunches along, Felices guitar sounds like a knife, shredding its way through one-note guitar solos while the organ, played by James Felice, his brother, huffs behind.
Ian, 34, says the lo-fi sound of the record was intentional. The band recorded the songs live inside a cinder block garage. Like an old blues song, he said.
The Felice Brothers have always done best with less. The two brothers, alongside Simone Felice, who since departed the band, grew up outside rural Hillsdale, New York. They were into the same music every kid their age was turned on to at the time Nirvana, Wu-Tang Clan but there was also folk music played in their home. Ian got his hands on a guitar in middle school. Thats when he discovered folk music. I love the narratives and the poetry, especially Woody Guthrie, who was an amazing poet, he says. I liked the simplicity.
The new song Diamond Bell was written in that spirit, a rollicking story-song about a female gunslinger that clocks in over six minutes. Told from the perspective of a narrator swept into her story but left behind on an executioners block, the song is both a romance and a lament. Theres Mexican girls who sing and tell / Songs of the bandit Diamond Bell / But of me this is all the song I got / and the law will avenge the men I shot, he sings.
The images are strong perhaps because Ian was trained as a painter. He attended the art school at Pratt Institute in Brooklyn, but soon found the studio life isolating. I didnt want to be a studio artist. I wanted to be in the world and having some kind of adventure, he says. (He now sells his artwork online and paints album covers, including one for Conor Oberst whose Team Love label signed the band.)
So Ian wrote songs instead and, soon, things snowballed. He wrote a batch of tunes in 2006 that he determined were good enough to record. Then he turned them over to the only musicians he trusted: his brothers. Since we were kids, we bonded over music. It was how we learned what we wanted to do with our lives, basically, he says. Those first sessions became Through These Reins and Gone, their debut album.
The Felice Brothers developed a following in Williamsburg, Brooklyn, before they moved back upstate. From there, their output has been prolific: seven albums in 10 years. Over that time, they streamlined their process, showing they were equally adept at writing three-minute pop songs as they were ragged folk-rock. It may be little coincidence that they came up at the same time as other foot-stomping folk bands such as the Lumineers, Mumford and Sons and <a href="https://www.theguardian.com/music/2014/oct/27/old-crow-medicine-show-review-roundhouse-london" data-link-name="in" body link" class="u-underline">Old Crow Medicine Show. However, unlike those three bands, the music of Felice Brothers doesnt feel like a revival of the past, but instead feels very rooted in present anxieties.
The band play local dates over the summer but then in September embark on a two-month tour that takes them into every pocket of the US. Ian, who still lives in Hillsdale because its serenity helps him write, is conscious of an irony that has emerged recently: now that his band is established, he is eager for the solitary life of a studio painter. So far, he has appreciated the parallels between both worlds.
Once you get into a zone, you know its going to be good. But if youre being too analytical about it, so much can go wrong, he says. Like a painter quick to move a painting once it is finished, Ian says he is detached from a song once it leaves him and enters the world. I dont have a relationship with it, I just lose where I was when I wrote it, he said. But it doesnt matter. Its good to move on.
Read more: https://www.theguardian.com/music/2016/jun/23/the-felice-brothers-life-in-the-dark-new-album