The disco-funk band were prolific in the 60s and 70s and laid the foundations for modern rap. Here, founder Bill Curtis tells their story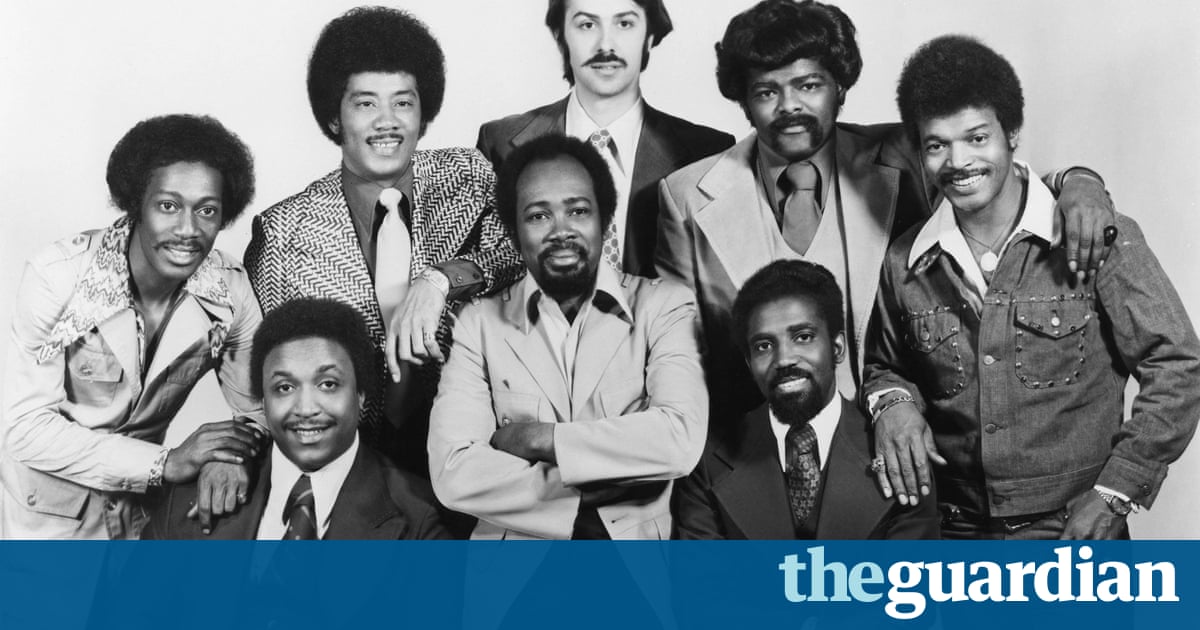 Street Music is what I always called it because it came from the top off my head and we never rehearsed, says a spry, 84-year-old Bill Curtis, the longtime session-drummer and maestro behind The Fatback Band. Everything was just raw energy. Most of the guys had no idea until it was time to do it. Thats how we made all our first records.
Beginning in the late 60s, Fatback amassed over 40 projects with Curtis, recording at a rate of an album per year. Even with paltry radio play, they managed to make the US R&B charts more than a few times during the 70s, even grabbing a spot on Billboards Top 30 with Street Dance in 1973.
They released perhaps their most celebrated work in 1979, a proto-rap release called King Tim III (Personality Jock) considered the first rap song ever commercially released. Preceding Sugarhill Gangs Rappers Delight by a mere few weeks, King Tim III was essentially a disco/funk tune with vocal cadences that resembled sonic aesthetics and deliveries heard in later rap songs. It was actually a B-side to Fatbacks Youre My Candy Sweet.
It should be noted that there are varying notions of what truly is the first rap release. Its a grey area with discerning narratives and differentiating chronologies. Are the Last Poets, at their core, hip-hop at its most skeletal? Gil Scott Herons albums certainly feel like hip-hop, but is it proto-rap? What about Rudy Ray Moores work? John Lennon rhythmically spoke over sparse drums on Give Peace a Chance, right? Whats certain is that King Tim III stylistically closer resembles later rap songs and what we know today as rap music than any record before it.
Curtis thinks all these arguments are flimsy and arent particularly of consequence. There was rapping in the Bronx and the cats there had been doing it for a while, he says. Fatback certainly didnt invent rap or anything. I was just interested in it and I guess years later we were the first to record it. At the time you could already see cats rapping everywhere in the streets and doing stuff.
Curtis considers scatting to be a form of rap and says the nascent rap scene was all around them in the 70s. The origins of King Tim III certainly dont sound like a contrived attempt to create a new sound, more a happy accident.
King Tim III came about because basically we were doing an album and I didnt hear a single, he laughs. I told my partner Jerry [Thomas] that we needed a hit otherwise aint no one was gonna hear the album. So I said, Jerry, what if we do a rap song? Jerry was like, I have a friend that lives in the projects who raps. I asked him the rappers name and he said Timothy Washington.
Fatbacks heyday arguably began around 1970, when Curtis flouted convention, writing heavy funk tunes he knew were unfit for radio play although, admittedly he longed for it. Fatbacks ascent was marked with plenty of ambivalence, as they struggled for recognition while adapting their sound to New Yorks ever-evolving, forward-minded musical landscape. And while Curtis was admittedly a kid off the street, he had the foresight to own all his masters, all his publishing and all writing credits. Curtis blames Fatbacks lack of exposure on his own stubborn unwillingness to hire a manager or in his words, a middleman. I told myself, whatever we do, I aint working for no Barry Gordy.
The year 1972 in particular marked a shift in Fatbacks growth when Curtis teamed with Perception Records, a local New York imprint that mainly focused on jazz and R&B, notably releasing a few Dizzy Gillespie albums, James Moody, Bobby Rydell, and later Astrud Gilbertos famous Gingele, among others. Perception would eventually release the first charting singles for Fatback, due to a chance meeting, according to Curtis.
I was producing my band and went to three or four record companies and they werent hearing me. Radio had all that high fidelity and clean sound and my music was basically raw. One day I was hanging out on Broadway and ran into my friend Boo Frazier who was starting a new label he wanted to call Perception, he said.
Frazier asked me what I was recording and I embellished and told him it was sort of a country western funk record and that struck him as a great idea. It was really just one tune on there that was kind of country and the rest was funk. Frazier put it out and apparently had a problem with it because no radio stations would play the music, laughs Curtis.
Fatbacks exuberance eventually caught the attention of Frankie Hollywood Crocker, New Yorks long-running radio DJ whos known for famously entering Studio 54s front entrance on white stallions and who was a major influence on the band.
Frankie Crocker got and said it was the funkiest stuff hes ever heard in his life, says Curtis. He was the number one DJ at the time. If you wanted a hit, youd have to give it to Frankie to approve. Every city has their number one radio jock, and ours, for funk music and black music, was Frankie. He was the man. He really loved the song and he was the one who broke Fatback in New York. Every time Id see him, Id shout: Thanks, Frankie!
Perception had a short but fruitful run that lasted only a few years before adding a subsidiary imprint, Today Records. But it saw Fatback grow and transition with the times, eventually moving away from gritty funk to more polished soul and disco. Fatback went from un-measured funk to baroque ballads and never really halted through the years. Says Curtis, who later this year turns 85: We had a great run but we never really left. My aim is to still put out an album a year.
The Fatback Band play BAM R&B Festival at MetroTech, Brooklyn at noon on 7 July
Read more: https://www.theguardian.com/music/2016/jul/06/the-fatback-band-disco-funk-founder-bill-curtis