After the Fox show was unveiled at Comic-Con, a poster has been released showing the possessed girl with her head twisted 180 degrees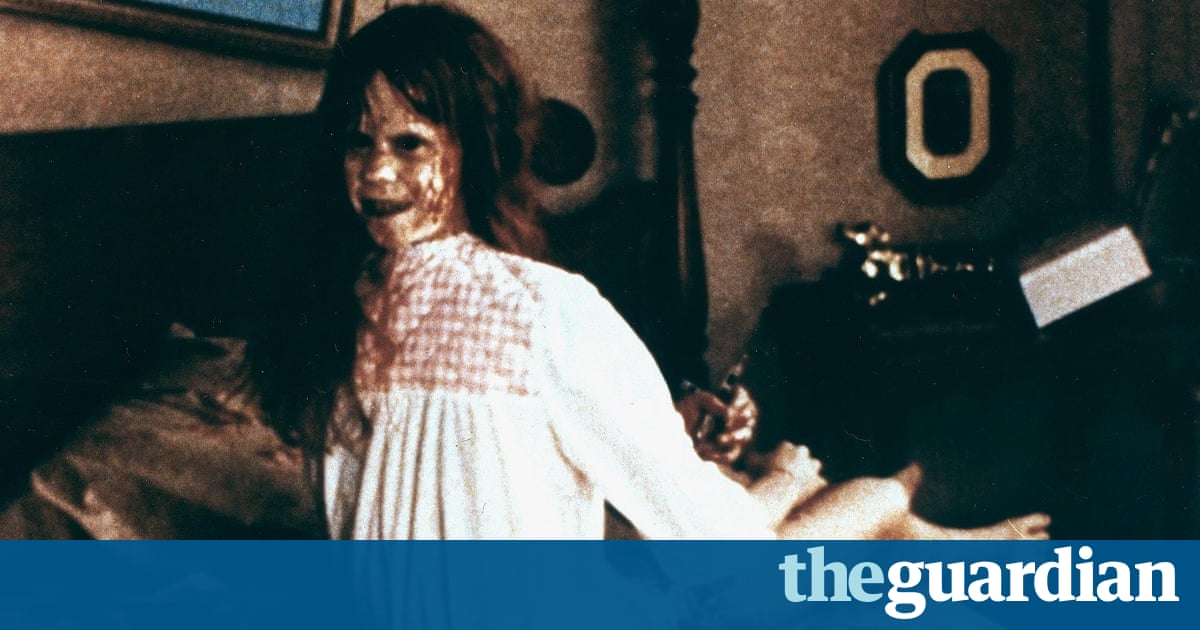 A TV adaptation of The Exorcist moved closer as the producers released new artwork on Thursday.
The new poster, first reported by Entertainment Weekly, features an allusion to the original film with a silhouette of a young girl with her head twisted in reverse.
The Fox TV show will be an adaptation of the original 1971 William Peter Blatty novel of the same name.
Fox released a trailer for the new show at last weeks<a href="https://www.theguardian.com/culture/comic-con-2016″ data-link-name="in" body link" class="u-underline"> Comic-Con. The shows creator Jeremy Slater, the writer of last years lackluster Fantastic Four, and the cast were also at Comic-Con to answer fan questions.
Actor Ben Daniels will play Father Marcus Brennan on the show. As a fan of the original, he was skeptical about joining the cast but he assured fans at Comic-Con: Its not a remake of the original movie. It lives in the real world.
The original film adaptation is <a href="https://www.theguardian.com/film/2010/oct/22/exorcist-friedkin-horror" data-link-name="in" body link" class="u-underline">widely regarded as one of the greatest horror films of all time, and it has had a significant influence on pop culture. It is one of the highest-grossing films in history and was nominated for 10 Academy awards.
While the book and film were based on a true story of a 1949 exorcism in St Louis, the TV show follows two priests and a suburban Chicago family who are experiencing what they fear is a demonic presence in their home.
The show is set to debut on Fox on 23 September.
Read more: https://www.theguardian.com/tv-and-radio/2016/jul/29/the-exorcist-tv-remake-poster