<figure class="media-landscape" has-caption full-width lead">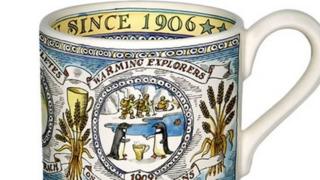 Image copyright Horlicks

Image caption In the UK, Horlicks has long been seen as a soothing bedtime drink
"Comforting, warming, fortifying since 1906," is written on the promotional mug Horlicks launched in the UK last year.
In Britain, the malted milk drink has long been linked to bedtime, a tipple to soothe you to sleep.
In India, it's an entirely different story. "Taller, stronger, sharper," is at the top of the Indian website, which has lots of photos of energetic schoolchildren leaping about.
In India, Horlicks is a breakfast drink, given to children as an energy boost to fortify them ahead of a long day of learning.
Yet the drink's main ingredients are exactly the same: wheat, malted barley and milk.
<div id="bbccom_mpu_1_2_3″ class="bbccom_slot" mpu-ad" aria-hidden="true">