Univision leaves the flagship site behind, Nick Denton goes bankrupt and employees suffer shit upon shit in the aftermath of the Hulk Hogan trial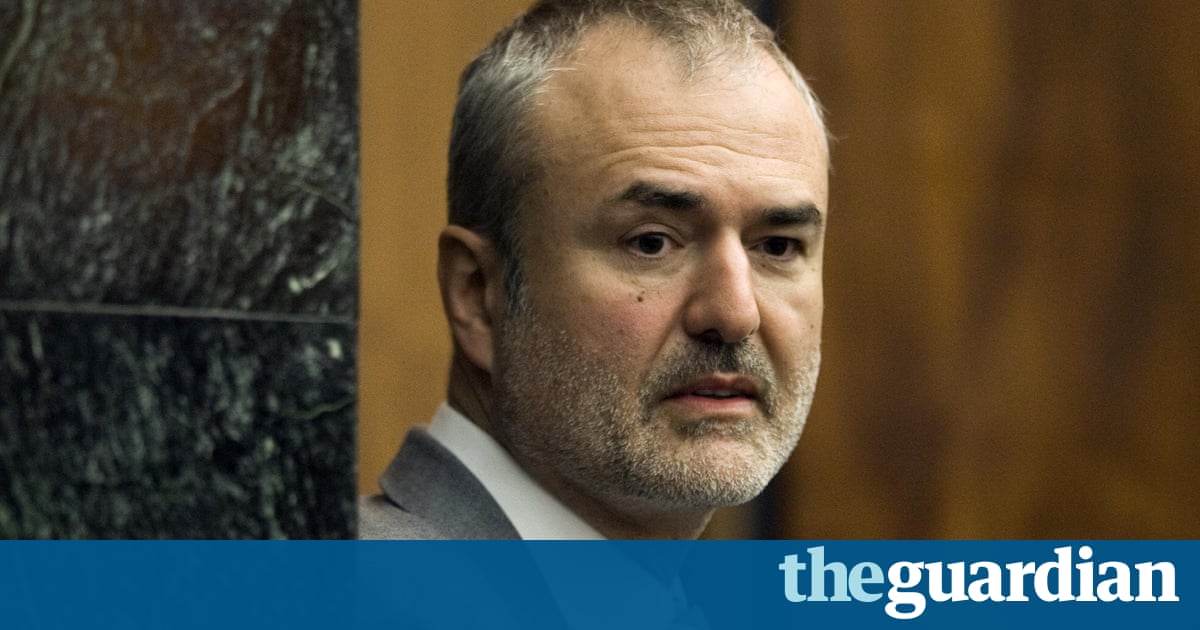 The experiment called Gawker.com has come to an end. Founder and CEO Nick Dentons offbeat media empire has a new owner this week after TV titan Univision laid down a $135m bid for his network of websites. But they did not want the flagship and namesake of Gawker Media Group.
Univision hyped the acquisition to staff on Thursday in a memo, obtained by the Guardian, from chief news, entertainment & digital officer Isaac Lee.
First and foremost, the company touted the move as a traffic grab, or expanding its digital footprint. With this strategic acquisition of digital assets, FMGs [Fusion Media Groups] digital reach is expected rise to nearly 75 million uniques, or 96 million uniques when including the extended reach network of partner sites making it a leading digital publisher with a digital reach larger than Buzzfeed (77m), Vice (59m) and Vox (59m), according to comScore.
Next, its a matter of audience: The addition of Gizmodo, Jalopnik, Jezebel, Deadspin, Lifehacker, and Kotaku to FMG will help us to continue to serve young, polycultural influencers with digital-first brands that reflect their passions with an authentic voice. The staff memo also said that Univision was interested in growing [the Gawker sites] video operations and expanding branded entertainment efforts.
Meanwhile, the death of Dentons flagship got one line in the memo: UCI will not be operating the Gawker.com site.
So ended the saga of sex, money and revenge that bankrupted Gawker Media and its founder after Hulk Hogan, bankrolled by billionaire-vampire Peter Thiel, won a $140m lawsuit against Denton and his company this summer in Florida court. Having published Hogans sex tape in 2012, the scrappy site put itself on the line for the principle of free speech and paid the price: having Hulk Hogan as its main creditor. Now swoops in Univision, a new home for Gawkers sites and staffers as its lawyers continue to fight the case on appeal.
Denton himself has filed for personal bankruptcy, but perhaps no one has been hit harder by the lawsuits than ex-editor AJ Daulerio, who ran Gawker.com during the Hogan story and wrote the post himself. Daulerio, still sardonic and pugnacious in court this summer, reported a negative worth, with $26,000 in student loan debt and $8,600 in credit card debt. A screenshot of his checking account submitted to the court showed he had $1,500 on hand. That didnt stop Hogans attorneys from targeting his assets and maximizing the damage.
I have been having trouble finding my own lawyer to advise me because I do not have enough money to pay for one, Daulerio said at one point during the proceedings.
As for the Univision takeover: employees outside of Gawker.com were generally pleased that the broadcaster won over the original stalking horse bid from the more consumer news-oriented publisher Ziff Davis.
But the flagship site was always a different story. Denton copped to its reputation for having a mean streak six months ago, deciding to rebrand the site as 20% nicer after the disastrous fallout from publishing a post outing a gay Cond Nast executive.
Despite editor Hamilton Nolan putting out some public optimism, Gawker.coms employees knew the axe was coming down.
The mood is shit upon shit upon shit, said one Gawker.com staffer in the aftermath of the sale, speaking on the condition of anonymity. I think its a mistake to treat this acquisition as some kind of good thing.
Executive editor John Cook has assured everyone at the flagship that their jobs are safe from layoffs (Gawker Medias union contract does not include just cause language shielding employees from wrongful termination).
CNN nabbed a <a href="https://twitter.com/TomKludt/status/766671845558976512″ data-link-name="in" body link" class="u-underline">list detailing where some of the dotcom writers are headed: current editor-in-chief Alex Pareene and senior editor Hamilton Nolan are off to Deadspin, news editor Gabby Bluestone is headed to Jezebel, and reporter JK Trotter will move to Gizmodo.
But beyond basic job security, the Gawker writers will have to decide whether theyre comfortable turning into writers at Deadspin, Jezebel, or the car site Jalopnik.
[Univisions] good insofar as their bones are closer to journalism than Ziffs, but their board is made up of private equity people like Haim Saban who are extremely risk averse, the staffer said.
Read more: https://www.theguardian.com/media/2016/aug/19/gawker-com-univision-nick-denton-aftermath