Everyone knows getting through the winter in NYC is all about
how much alcohol you can consume
while still making everyone believe you're a functioning adult. It's hard to find cool cozy bars around the city, and if you're still hitting up SideBar three Saturdays per month, it's time to expand your horizons. Luckily for you, we've compiled our favorite speakeasies, bars, and lounges around the city that will make your winter dramatically better. Here are the coziest bars in different neighborhoods that will become your new favs.
Fig. 19, Lower East Side
Fig. 19 already earns the title of the coolest speakeasy in the city, because you can only access the bar through a secret entrance at the back of an art gallery. We can't make this shit up. Once you get through the gallery and find the bouncer, the bar lives up to the hype. Think vibes with dim lighting, tons of candles, and amazing cocktails.
The Library Bar At The NoMad Hotel, NoMad
The Library at the NoMad is truly a dope experience. I mean, the bar literally looks like a secret dark library with sexy lighting and a twirling old school staircase. The seating is a combination of cool couches and regular tables, so it's perfect for going out with friends or on a date. Needless to say, every library you'll see afterwards will be a huge letdown.
The Wren, Bowery
The Wren is one of those places that can totally pull off calling itself a "pub" but still be classy enough to pull in its downtown crowd. They always have good music and they have a solid dinner menu too, if you must insist on having fries with your cocktail. The actual place looks like a cute little white house from the outside, and the interior is super vintage and cozy. Plus, their cocktails are seasonal, so you won't get bored going back more than once.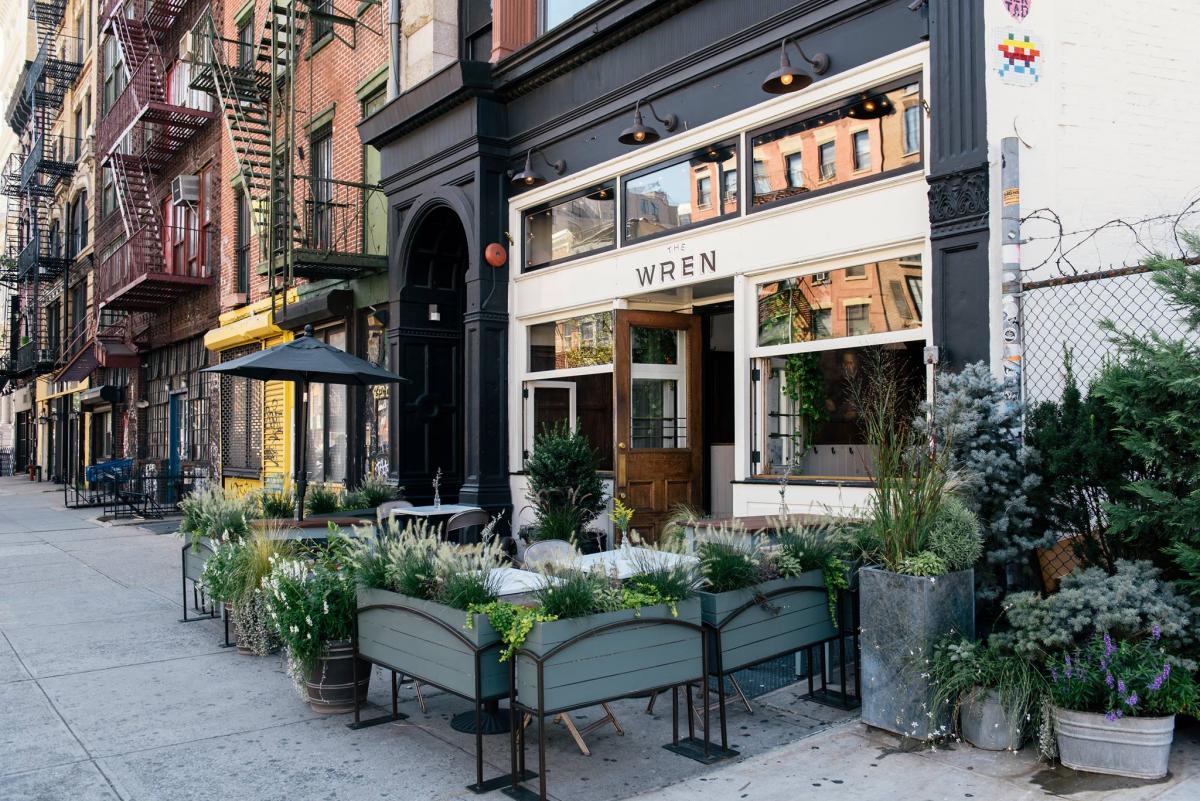 The Belfry, Union Square
This place is honestly smaller than my apartment, but any bar that serves all its drinks in mason jars and writes their menu on a Pinterest-esque chalkboard is worth a visit. The Belfry may not be as trendy as other bars in the area, but their drinks are low-key amazing and the vibe is so cute and retro. They're known for their local craft beers and pickleback shots, so you can bring any guy here and he'll love it too. They also play live music on the weekends, and it's usually decent.
Bar Centrale, Hell's Kitchen
Hell's Kitchen is a tragedy and we wouldn't recommend going out of your way for a bar on 46th street, but if you're in the area anyway and need a drink (for obvious reasons), Bar Centrale is the coziest bar ever. It's located in a vintage-looking brownstone so it's pretty hidden, and the inside of the bar is just as cute with its brown-brick walls and dark leather couches. Definitely a hidden gem.
Raines Law Room, Chelsea
This spot opened after Raines' original location at The William on 39th street, but obviously we'd rather get wasted in Chelsea than anywhere that close to Murray Hill. Raines Law Room has a small boutique vibe, and they totally kill the game with their old-timey candlesticks and fireplace. Keep in mind the space itself is small and v intimate, so if you're coming with a big group you probably won't get a seat. They take reservations from Sunday to Tuesday if you're looking for a buzz to get you through the week.
Manhattan Cricket Club, Upper West Side
This speakeasy is pretty much the only cool spot on the Upper West Side, so if you live in the area and have never been, we're sorry. You can find it by going upstairs in the restaurant Burke & Wills, and the whole lounge is totally cute and cricket-inspired. Think leather menus, marble counters, lots of gold accents, and really cool cocktails. It's also super dark inside, which makes it even more ideal for hiding out until the temp rises again in the spring.
Read more: http://www.betches.com/coziest-winter-bars-in-nyc