<figure class="media-portrait" has-caption full-width lead">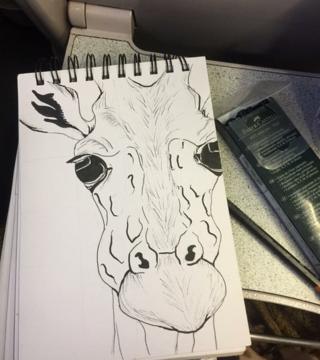 Image copyright Lindsey Farquhar

Image caption "I try to complete drawings and paintings from start to finish on the train," said Lindsey Farquhar
The average UK commuter spends nearly an hour a day travelling – and 3.7 million are en route for more than two hours, with the longest journey times spent on trains.
Strikes and other delays aside – it is a long time to spend scrolling through social media or staring silently ahead. Some people are occupying their many captive hours with a creative pastime.
Here are some of England's most productive passengers.
---
Amy Dicketts travels for 90 minutes a day on the Tube. She photographs fellow passengers for her project Commute Blog.
<figure class="media-landscape" has-caption full-width">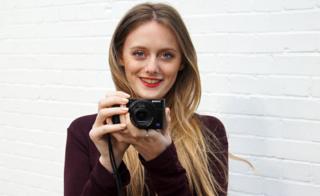 Image copyright Vikki Hutton

Image caption Amy Dicketts asks the people she photographs to tell her something surprising about themselves
"I thought there must be something better I could be doing than staring into space or looking at my phone," said the 24-year-old who works in marketing.
<
div id="bbccom_mpu_1_2_3″ class="bbccom_slot" mpu-ad" aria-hidden="true">