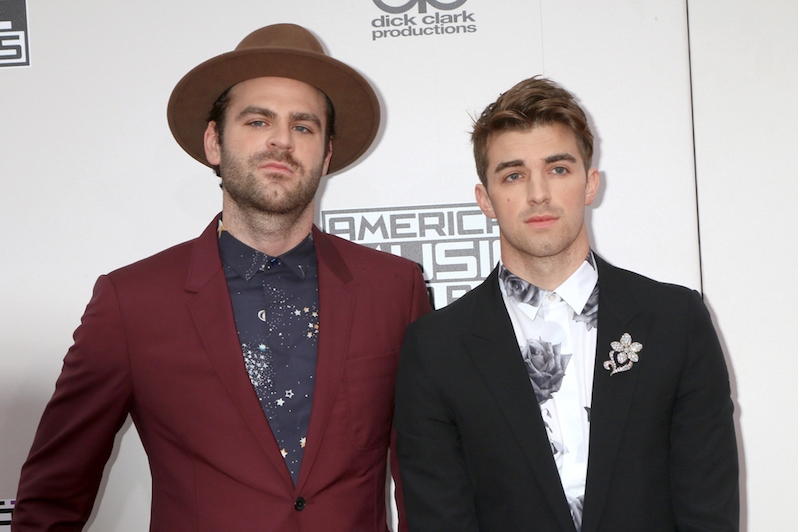 If your friends have officially banned you from playing "Closer", here's some good news:
The Chainsmokers just released their first album
. So get ready to overplay a whole new batch of songs about binge drinking, obsessing over your ex, and whining about your quarter-life crisis a set to an addictive EDM loop that sound like literal
dogshit
when performed live.
It's called much like a time capsule you made with your middle school friends. While critics have asked if it's "the worst album of 2017?" and compared it to Donald Trump"shallow…with a third grade vocabulary"since when has what critics say about music ever corresponded to what music is popular, and since when has the media ever been correct about Donald Trump? You're going to hear this album in every bar, Uber, and pregame for the next four months. Naturally we reviewed the album and ranked the songs, so get ready to update your Spotify.
1. "Break Up Every Night"
Besides the fact that this is undoubtedly the best song on the album (sorry, Chris Martin), this song contains the best roast of The Chainsmokers' fan base: "You've been to France one time, now you're Parisian?" Oh, does that hurt for girls who studied abroad at the Sorbonne? There are at least three girls who insist on pronouncing Paris "pa-ree" that are fully devastated by that lyric rn.
2. "Paris"
You've probably been listening to this song for a couple of weeks already and know every single lyric, including the most accurate description of any girl listening to The Chainsmokers: "standing there with a frown and a cigarette, posting pictures of yourself on the internet." Are they watching me?? Honestly, The Chainsmokers are really going hard on basicness for a band whose main demographic are college students who still get excited about the VMAs. This song was made for pregame playlists, mostly because you need to be on your way to wasted for you to think that "Paris" rhymes with "parents".
3. "My Type"
If the "situation-ship" you had with that kid you met on Tinder could be a song, he'd be this one. It's also shadily my entire relationship history: "You're just my type. The kind that only calls me late at night." This is the song you listen to while getting ready to go out as way to accept the shitty decisions you'll make later that night. Thanks, Chainsmokers. I woke up next to my ex because of you ().
4
.

"Something Just Like This"

This is the Coldplay collab that you've been listening to for the past couple of months, so you already know exactly where it belongs: your driving playlist so you can aggressively sing along with Chris Martin. How the fuck can he still hit that falsetto?? As the only happy song on the entire album, soak it up before the song changes and you're back to remembering every person who has ever wronged you in a relationship.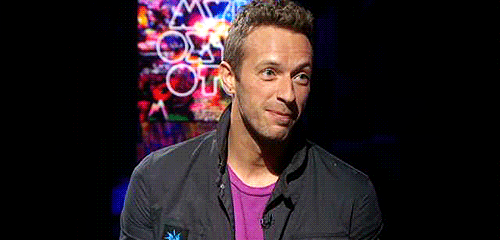 5. "It Won't Kill Ya"
This is the theme song for the pre-pregame with your besties while you're still finishing your hair and debating whether eating a piece of bread will delay your blackout or just make you look bloated. The hook "Dance with me, it won't kill ya" also pairs well with your favorite casual dance move: the "candid" point and air grind while your friend Snapchats.
6. "Bloodstream"
This is a tricky song, because the music makes you want to dance but the lyrics are triggers for a mental breakdown. So it's the music equivalent of vodka shots. While the repeated "I really fucking meant it" makes it seem like you could blast this on a breakup or pregame playlist, or the dreaded breakup-pregame playlist which almost always ends in vodka tears and failing to actually leave the house. The line "I gave up three times this week" is a one-way ticket to binge watching on Netflix. So TBD where this song belongs, but be careful if it comes on shuffle.
7. "Don't Say"
This song is the EDM equivalent of a Kelly Clarkson's "Since U Been Gone". The ~vibe~ is basically some bro telling you that he's only human, so he's not responsible for being an asshole. Just add this to your breakup playlist, put it on repeat and belt out "You tell me 'I'm sorry,' and I'm laughing" until you stop crying.
8. "Honest"
Tbh this song is kind of a downer, which makes it perfect for the end of your cuffing season relationship. It's basically the boy's point of view for "Don't Say" and the chorus "You're not the only one on my mind, if I'm being honest" is the millennial version of "the truth hurts" or "it is what it is." Like many songs on this album, "Honest" was tailor made for your soft cry playlist.
9. "The One"
This is a song created for one purpose and one purpose only: to be played while you're driving, looking out the window dramatically, and visualizing your life as a music video or a teen TV show. Don't pretend like you haven't done it. Plus this song has the best opening line on the entire album: "You know I'm sorry, I won't make it to your party." This is a no-brainer addition to your ~chill~ playlist.
10. "Young"
Objectively, this is not a good song. But that will not stop you from scream-singing "But it's hard when you're young." This is a classic high school memories song, so not one you want to feature on a public Spotify playlist or have accidentally play too loudly through your headphones. Probably best to save it for the shower playlist.
11. "Last Day Alive"
In the weirdest collaboration since Snoop Lion and Miley Cyrus, The Chainsmokers did a duet with Florida Georgia Line. If FGL thought this could re-create their one-hit wonder status from the collab with Ludacris, they'd be wrong. This song only belongs on high school seniors' graduation playlists right after Vitamin C.
12. "Wake Up Alone"
Don't waste your time putting this on a playlist. It was written for dance floor makeouts and nothing else. Like, this song will be the first one go to when you need to delete shit from your phone.
Read more: http://www.betches.com/chainsmokers-memories-do-not-open-album-review