The cast of Stranger Things graced the MTV Movie & TV Awards ceremony on May 7, 2017, and looked anything BUT strange!!!
Thank you. Ill be here all night.
The child stars on the show havesomehow become most of ourheroes as adults, oozing a cool factor I literally never had as a child and will never have as a grownup.
Though theres no way to know for certain, the gang certainly seems to be as tight IRL as they are while fighting off aliens from alternateuniverses on television, making them the most popular crew on this side of Winona Ryders crazy alphabet wall.
One day, I hope to grow up to look as good as these tweens do rocking the spotlight. Take a look at their insane style:
Finn Wolfhard has his own posse and is like, WHAT UP, YOU GUYS?! I ROLL MAD DEEP!
---
Here all the brave, beautiful, baby boys of Stranger Things looking like, ohhhh, I dont know, just like the four best friends anyone could ever have?
Seriously, can Gaten Matarazzo, Finn Wolfhard, Caleb McLaughlin and Noah Schnapp BE any more fly?
---
Natalie Dyer and Charlie Heaton showed up giving off some major chic AND rocker vibes all at the same time.
Natalia is just channeling some inner Gwen Stefani, Marilyn Monroe and Audrey Hepburn simultaneouslysomehow.
Maybe shes born with it. Maybe those baby blue eyes are just, like, the real freaking deal.
Meanwhile, Charlies snazzy blazer over his T-shirt and his disheveled hair is just an effortlessly cool look all-around.
---
Shannon Purser is like, Who? Me? Oh, Im just a geometric color goddess queen. How can I help you?
Yes to those shoes. Yes to that eye shadow. YES to that confidence!
---
Then, of course, theres Millie Bobby Brown literally sparkling like a bright diamond on the red carpet and in all of our lives.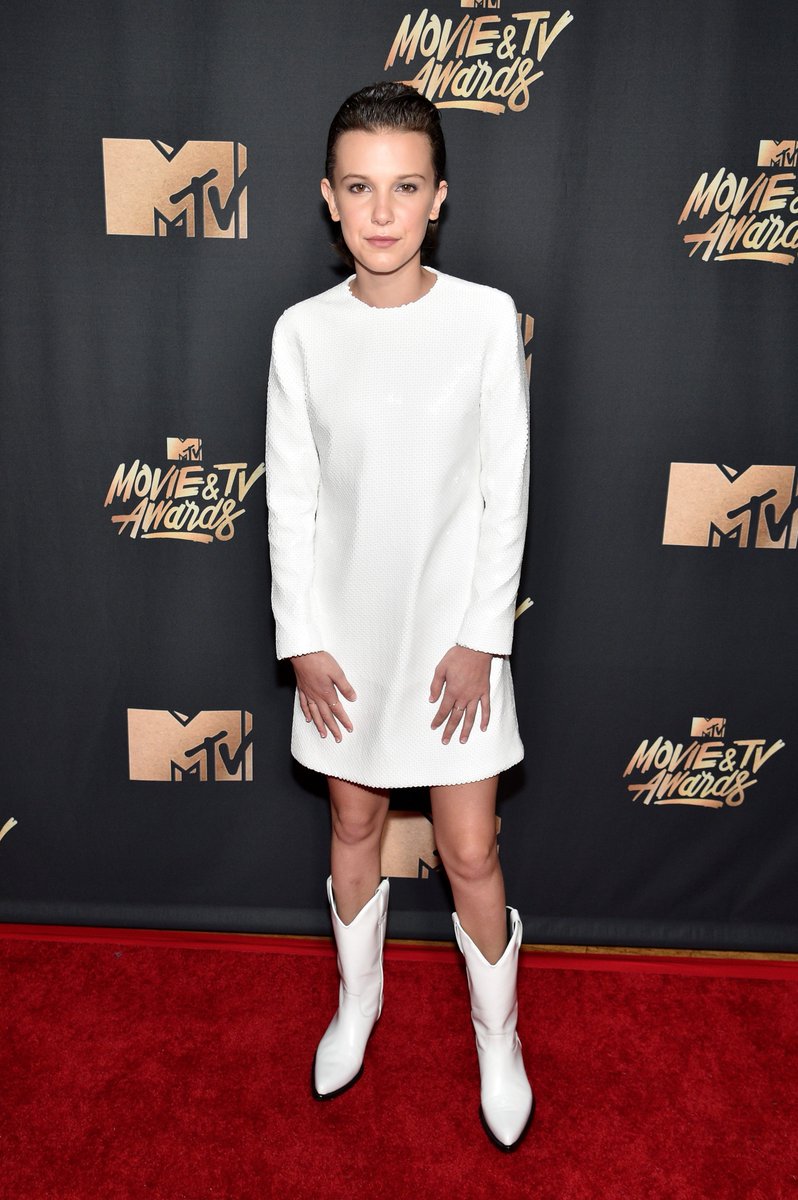 Dear God, when I grow up, may I be cool enough to rock white cowboy boots, slicked-back hair and a sequin dress like it is literally my job.
Ah, to be young and to be saving grownups from themselves and also aliens.
Read more: http://elitedaily.com/entertainment/stranger-things-cast-mtv-movie-awards/1893237/