Njideka Akunyili Crosby mapped the route to somewhere brave and important, while Manus Machina intertwined the art and science of dressmaking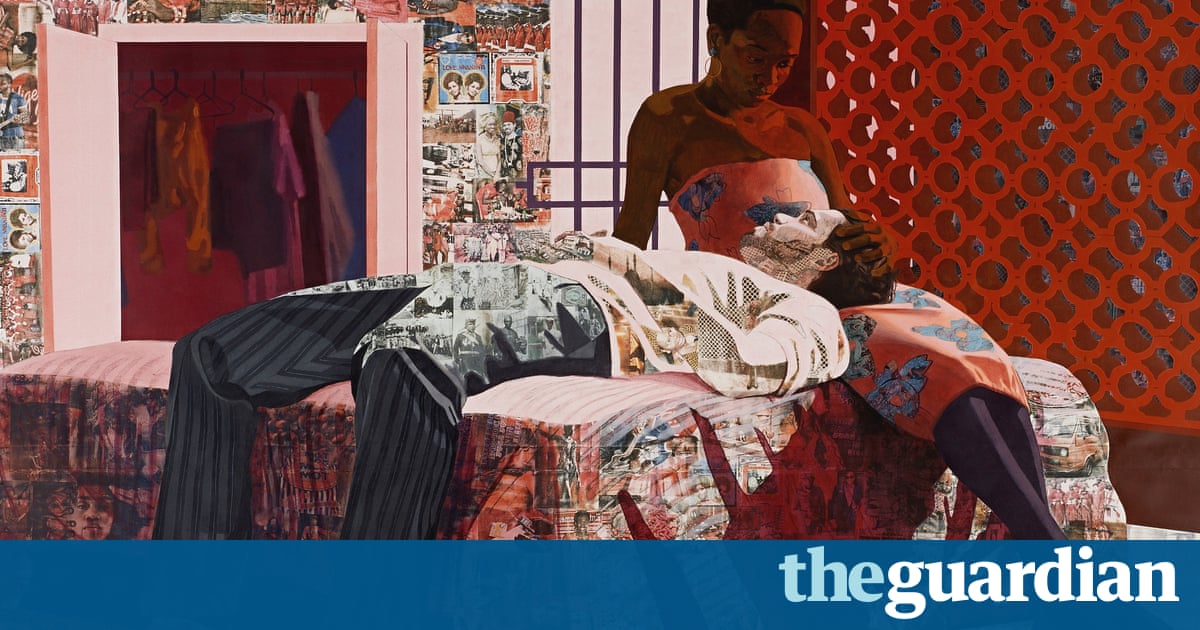 No more play. If 2016 endures in American history as a year of epochal disaster, then it will be fair to ask, in the grim years to come: how on earth could artists have joked around so much while the darkness gathered? But in a year whose most debated exhibition came from a quartet of dim New York fashion dropouts who laugh about fascism, one painter, 33 years old, born in Nigeria and working in Los Angeles, has been mapping the route to somewhere braver and more important. Njideka Akunyili Crosbys crowded but deeply assured paintings absorb wholly different styles of image-making into exquisite, syncretic artworks, and though her scenes are hushed, her ambition is blazing. When too many young artists go small, she plays the long game putting western art history in the service of a new, transcultural imagination with herself at its nucleus.
I Refuse to Be Invisible was the apt title for this poised exhibition, her first proper museum retrospective, and indeed almost all of Akunyili Crosbys paintings are autobiographical. The artist appears with her family at kitchen tables or on overstuffed couches, in an easy, unruffled manner that recalls the work of her teacher at Yale, the great figurative painter Catherine Murphy. Painted passages jostle with photo transfers and collage: bodies are framed by wax-printed fabrics, and overlaid with pictures of Lagos soap stars or the fedora-wearing former president Goodluck Jonathan. Her husband, who is white and American, frequently appears alongside her, and several of the most beautiful paintings here depicted their bodies intertwined, dancing or making love. But it is so much more than romance; the affection and the domesticity are what gives her art such political force. Manet and the Harlem Renaissance, Velzquez and the comedies of Nollywood: they are all hers, to be chopped and screwed at will, and redeployed in the creation of images that dont exist yet, and must.