To celebrate Shakespeares birthday and to promote normalisation of nudity, an all-women group are performing his final play naked in Central Park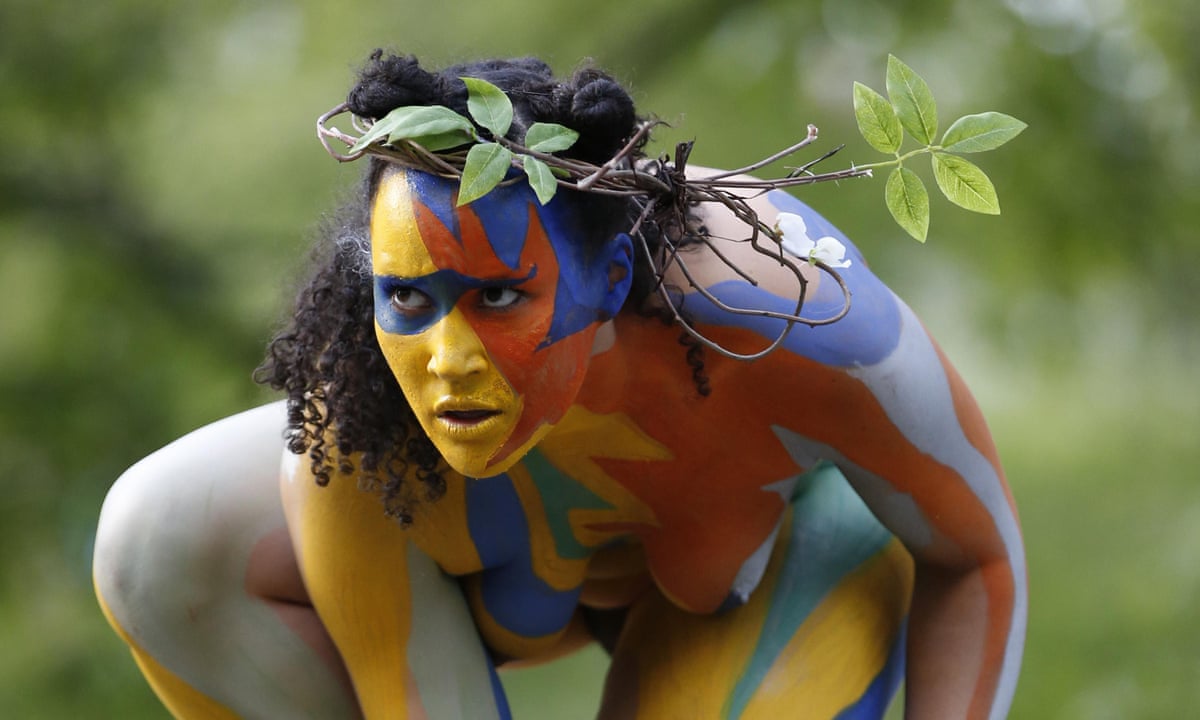 On top of a hill in New Yorks Central Park about a dozen women flit about naked, as two more play a pagan folk tune on the violin and acoustic guitar. The sunlight is slowly disappearing, and murmurs of the oncoming cold are quieted as on the makeshift stage, a storm erupts.
This is an all-woman, fully nude, abridged adaptation of William Shakespeares final play The Tempest, performed in part to celebrate the 400th anniversary of the Bards death. Produced by the Outdoor Co-Ed Topless Pulp Fiction Appreciation Society (they go by Topless Book Club for short), this is the first of two consecutive performances.
The shows other big aim, they say, is to promote the normalisation of the naked female body. For six years, the group has met to read books and have picnics while exercising the right to enjoy the outdoors topless (which the law in New York allows), in an effort to encourage body freedom. This is their first production of a play.
I said: why dont we just do Shakespeare, and do The Tempest, and do it naked? says Charles Ardai, the plays producer, after the performance. And the reactions from the audience was wonderful the initial discomfort, and then getting used to it and then just seeing human beings.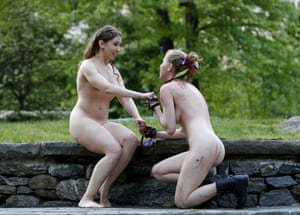 Read more: https://www.theguardian.com/stage/2016/may/20/shakespeare-the-tempest-nude-central-park-new-york-women