Just before Eva Schloss was separated from her brother on arrival at Auschwitz, he told her of the cache of his art, painted in secret, he had hidden in an attic
It was to be Evas last conversation with her brother, Heinz. They were human cargo on the railway cattle wagon transporting their parents and a hundred other people, all Jews and Gypsies, to Auschwitz-Birkenau in May 1944. On their three-day descent into hell, Heinz told her that secreted under the floorboards of the attic where he and their father had been hiding were 30 of his paintings.
The family avoided initial selection for the gas chambers on arrival at the death camp captured on her 15th birthday, Eva was the youngest in her trainload of prisoners to escape the fate of most children at Auschwitz. Her brother gave her a desperate hug as the men were separated from the women, and they parted forever. Heinz, the Red Cross informed her later, had died of exhaustion after a forced march from Poland to Mauthausen in Austria in April 1945. Her father, Erich, died just three days before the war ended. After returning to Amsterdam in 1945, she retrieved the cache of art, hidden with some 200 of his poems. It became Evas only reminder of her brother.
Now the siblings remarkable story, and Heinzs creativity, has become the subject of an exhibition put together by the South African Holocaust & Genocide Foundation, which will be on display at the Jewish Museum in London to mark Holocaust Memorial Day on 27 January. Eva will also give a talk recounting the tale of her survival.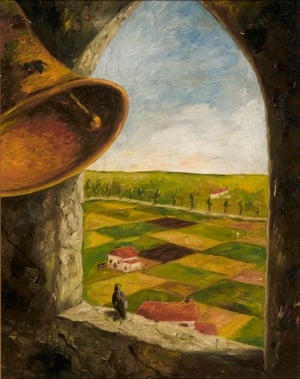 Read more: https://www.theguardian.com/lifeandstyle/2017/jan/21/eva-geiringer-schloss-auschwitz-holocaust-survivor-heinz-paintings