After two years of careful consideration, Robert McCrum has concluded his selection of the 100 greatest nonfiction books of all time. Take a quick look back at five centuries of great writing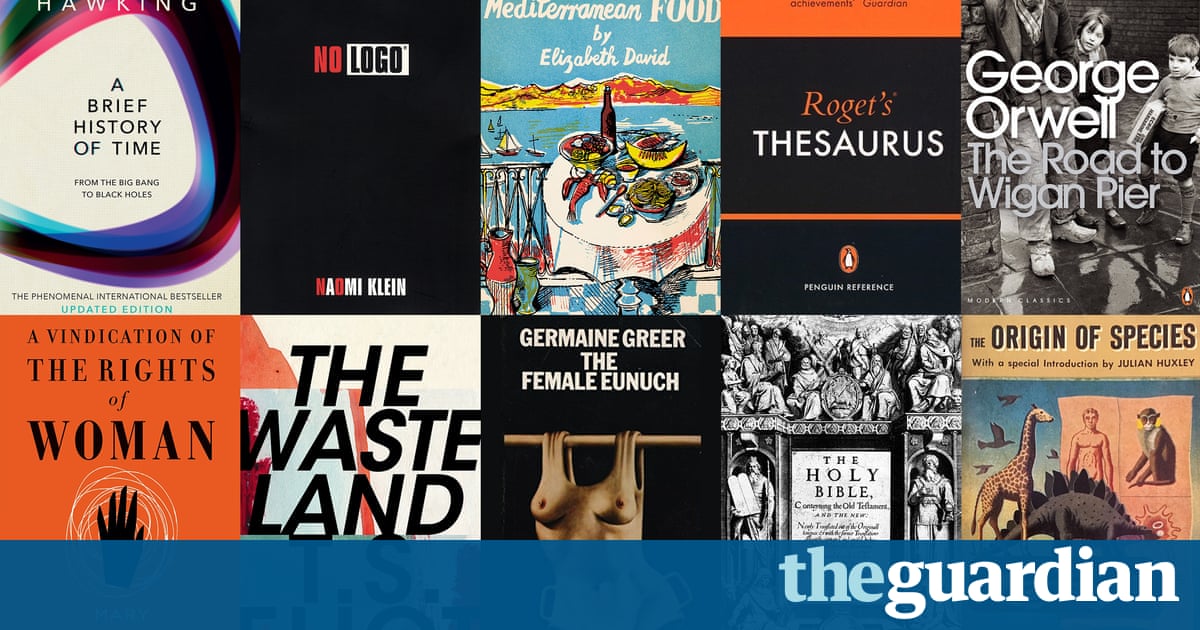 1. The Sixth Extinction by Elizabeth Kolbert (2014)
An engrossing account of the looming catastrophe caused by ecologys neighbours from hell mankind.
2. The Year of Magical Thinking by Joan Didion (2005)
This steely and devastating examination of the authors grief following the sudden death of her husband changed the nature of writing about bereavement.
3. No Logo by Naomi Klein (1999)
Naomi Kleins timely anti-branding bible combined a fresh approach to corporate hegemony with potent reportage from the dark side of capitalism.
4. Birthday Letters by Ted Hughes (1998)
These passionate, audacious poems addressed to Hughess late wife, Sylvia Plath, contribute to the couples mythology and are a landmark in English poetry.
5. Dreams from My Father by Barack Obama (1995)
This remarkably candid memoir revealed not only a literary talent, but a force that would change the face of US politics for ever.
6. A Brief History of Time by Stephen Hawking (1988)
The theoretical physicists mega-selling account of the origins of the universe is a masterpiece of scientific inquiry that has influenced the minds of a generation.
7. The Right Stuff by Tom Wolfe (1979)
Tom Wolfe raised reportage to dazzling new levels in his quest to discover what makes a man fly to the moon.
8. Orientalism by Edward Said (1978)
This polemical masterpiece challenging western attitudes to the east is as topical today as it was on publication.
9. Dispatches by Michael Herr (1977)
A compelling sense of urgency and a unique voice make Herrs Vietnam memoir the definitive account of war in our time.
10. The Selfish Gene by Richard Dawkins (1976)
An intoxicating renewal of evolutionary theory that coined the idea of the meme and paved the way for Professor Dawkinss later, more polemical works.