Singer takes the stage in a sparkling playsuit, throwing off the dark intensity of her last tour. This time, shes dancing with us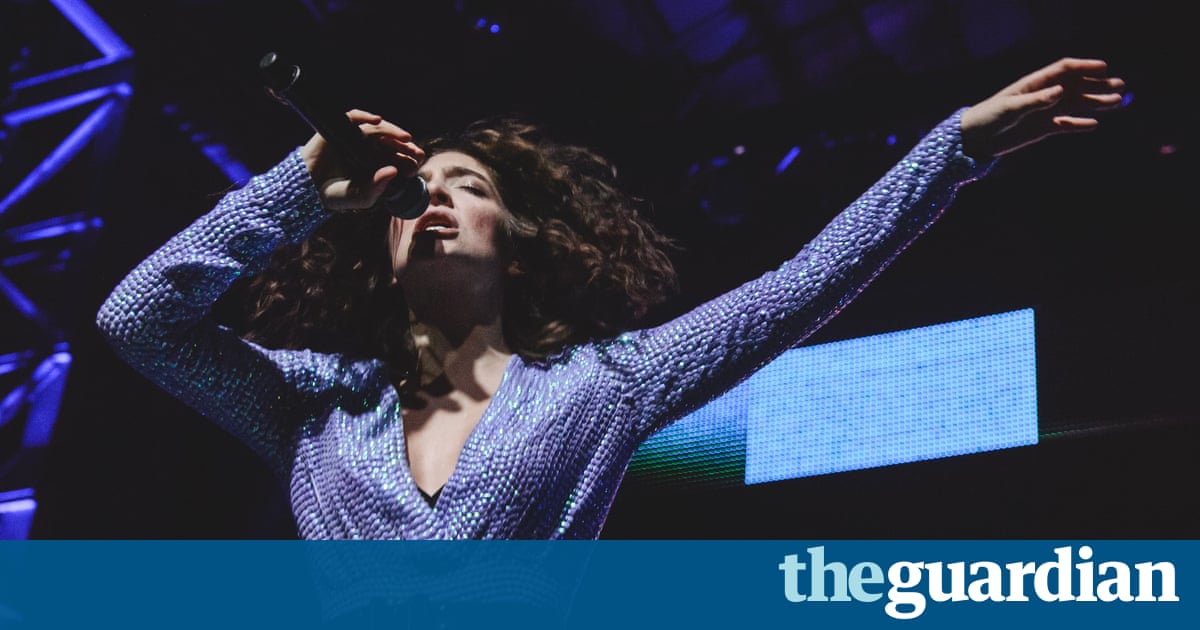 The last time Lorde toured a solo show it was 2014. Then 18, Ella Marija Lani Yelich-OConnor already a few years into her career was touring her debut album Pure Heroine, and its breakout track Royals. She had disarmed critics with a voice, lyrics, stage presence and songcraft a decade older than they thought they should be. She had sold 5m records and performed at the Grammys. David Bowie said her music was like listening to tomorrow.
And then, in February 2014, the first time I saw her live, she was headlining Laneway festival in Sydney. Draped in a heavy, long black dress and her own huge hair, with big black boots that belied the 30C-plus day, she performed with a languid, twitchy, strange self-possession that dared you to look away.
Its a very different Lorde who we meet tonight, sauntering on to the stage in a sparkling silver playsuit. She has been flown in for a quick stop in the middle of a European festival tour, where shes debuting material from her second album, Melodrama. And as she launches into Homemade Dynamite a poppy, exuberant ode to hedonism its immediately clear she is throwing to the side the dark intensity of her 2014 tour. This time, shes dancing with us.
One of her first non-festival shows in almost three years, Lordes exclusive performance on Thursday night in Sydney is brought to us by a commercial radio station and a telecommunications brand so, a very different night to the ones we can expect from the full album tour. But the drama of the venue lends the night legitimacy: Cockatoo Islands cavernous turbine hall a cathedral-sized space of exposed steel and peaked ceilings, which is only accessible by boat is a major venue for the internationally renowned Biennale of Sydney.
Lorde may be a bona fide pop star now a friend of Taylor Swift, with a radio-ready new record, a Disclosure track and major brand appeal but she still has art credentials. Down the back, but who cares? Still the Louvre.
If you want to, you can find Swifts influence in the new stage show but the who-cares confidence, rough edges and all, belongs only to Lorde. She bops, jumps and twists through the choruses of Homemade Dynamite, Magnets and Ribs, flexing her finger tips with the bass drum and throwing her hair, hips and elbows across the stage. And when she drops down the energy for a moment of intensity, her eyes and lyrics bore right into you.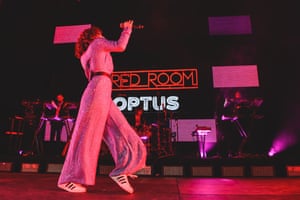 Read more: https://www.theguardian.com/music/2017/jul/07/thats-melodrama-lorde-plays-exclusive-show-on-sydneys-cockatoo-island