<figure class="media-landscape" no-caption full-width lead">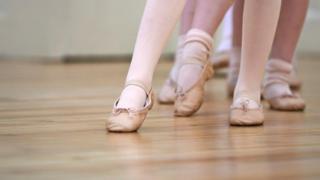 Image copyright Getty Images
Rules designed to stop families in England taking term-time holidays are also preventing some children taking external dance, drama and music exams in school hours, says an exam body.
The Royal Academy of Dance (RAD) says schools too often refuse permission to attend its exams even if pupils will only be away for a couple of hours.
Ministers say they support pupils taking arts exams in school hours.
But RAD says the position is confusing and wants the guidance made clearer.
Since 2013, official guidance on term-time leave has said authorised absences should only be granted in "exceptional circumstances".
<div id="bbccom_mpu_1_2_3″ class="bbccom_slot" mpu-ad" aria-hidden="true">