<figure class="media-landscape" has-caption full-width lead">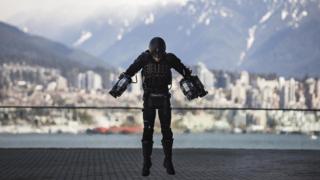 Image copyright Bret Hartman/Ted

Image caption Richard Browning took off beside the spectacular Vancouver harbour
A British inventor, who built an Iron Man-style flight suit, has flown it at the Ted (Technology, Entertainment and Design) conference in Vancouver.
Richard Browning's short flight took place outside the Vancouver Convention Centre in front of a large crowd.
Since he posted the video of his maiden flight in the UK, Mr Browning has had huge interest in his flying suit.
But he insists the project remains "a bit of fun" and is unlikely to become a mainstream method of transportation.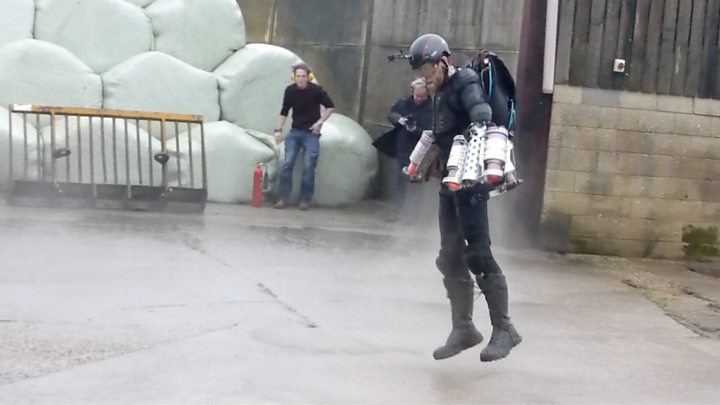 He was inspired by his father, an aeronautical engineer and inventor, who killed himself when Mr Browning was a teenager.
<div id="bbccom_mpu_1_2_3″ class="bbccom_slot" mpu-ad" aria-hidden="true">