The track, which samples Right Said Freds 1991 hit Im Too Sexy, dropped late on Thursday after the singer wiped her social media pages last week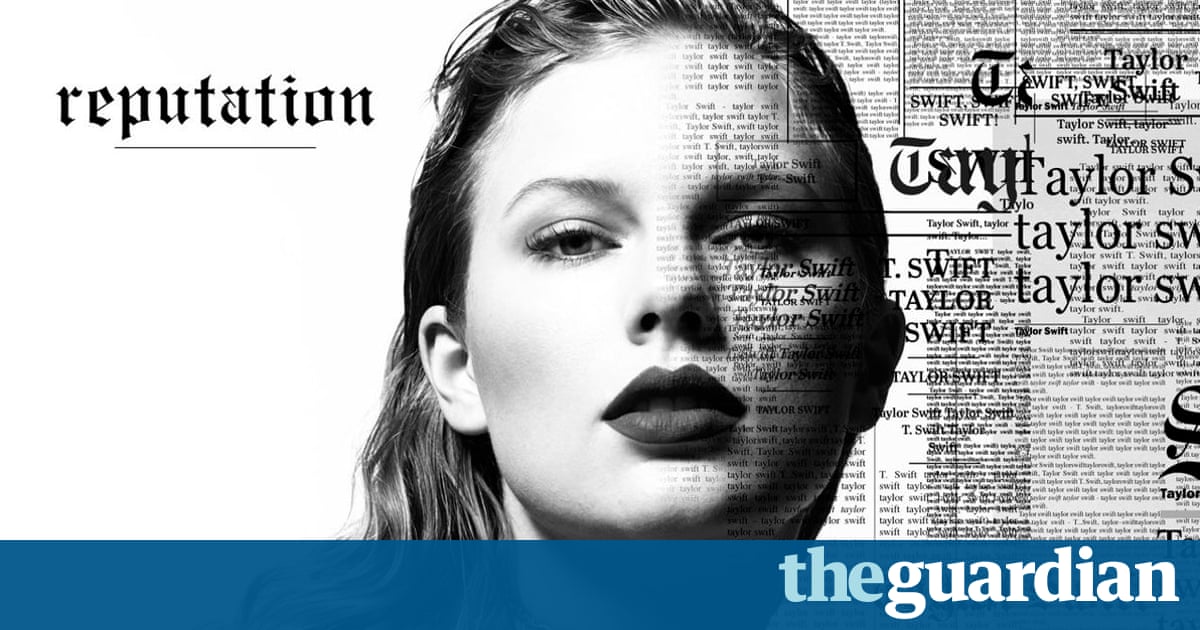 Taylor Swift has released her new single Look What You Made Me Do, which ends with a voice message of the singer saying: Im sorry, but the old Taylor cant come to the phone right now. Why? Oh, cause shes dead.
The 27-year-old singer dropped the song which interpolates Right Said Freds 1991 hit Im Too Sexy late on Thursday to streaming platforms and iTunes. The electropop song includes lyrics such as: Honey, I rose up from the dead I do it all the time/I got a list of names and yours is in red, underlined I check it once/Then I check it twice.
The song is the first single from her sixth album, Reputation, to be released on 10 November. A clip of the songs video will premiere on Friday on Good Morning America, and a lyric video is out now.
Swift wiped her social media pages last week and caused a frenzy online with video snippets of what appeared to be snakes. Fans dissected the clues in hopes it would reveal details about her new music, and the pop star finally announced on Wednesday that a new song would be released this week followed by an album three months later.
Reputation is the follow-up to 2014s 1989, which featured seven hit singles, from Shake It Off to Bad Blood, and won three Grammys, including album of the year. She followed it up with a star-studded world tour, featuring guest appearances from musicians such as Justin Timberlake and John Legend to A-List celebrities like Ellen DeGeneres and Chris Rock.
Im Too Sexy was a No.1 hit that was written by Richard Fairbrass, Fred Fairbrass and Rob Manzoli. After the songs release, Right Said Fred tweeted thanks to Swift and called the new song a marvellous reinvention. But the ever-divisive Swift also attracted some inevitable snark online.
The songs line I dont like your tilted stage is perhaps a veiled reference to Kanye West, who performed on a tilted stage on his Saint Pablo tour. She and West have a fractious history they made up after he interrupted her on stage at an awards ceremony, arguing that Beyonc should have won instead of her, but after West made a crass reference to her on his song Famous, Swift alluded to him at another awards ceremony, saying: There are going to be people along the way who are going to try to undercut your success or take credit for your accomplishments or your fame.
Swift wrote and produced the new song with frequent collaborator Jack Antonoff, who performs in the bands Bleachers and Fun. Antonoff, who has produced for Lorde, Sia, Sara Bareilles and others, earned a Grammy ward for his work on three songs from Swifts album 1989.
He also produced and co-wrote Swift and Zayns top five hit from the Fifty Shades Darker soundtrack, I Dont Want to Live Forever, and the pair shared a Golden Globe nomination for the song Sweeter than Fiction, from the 2013 film One Chance.
Swifts Reputation could become the singers fourth album to sell more than 1m albums in its debut week, following 1989, Red (2012) and Speak Now (2010).
Associated Press contributed to this report
Read more: https://www.theguardian.com/music/2017/aug/25/taylor-swift-declares-the-old-taylor-is-dead-in-new-song-look-what-you-made-me-do