The performer is embarking on an ambitious project a 246-song marathon performance that seeks to sum up a new, queer vision of America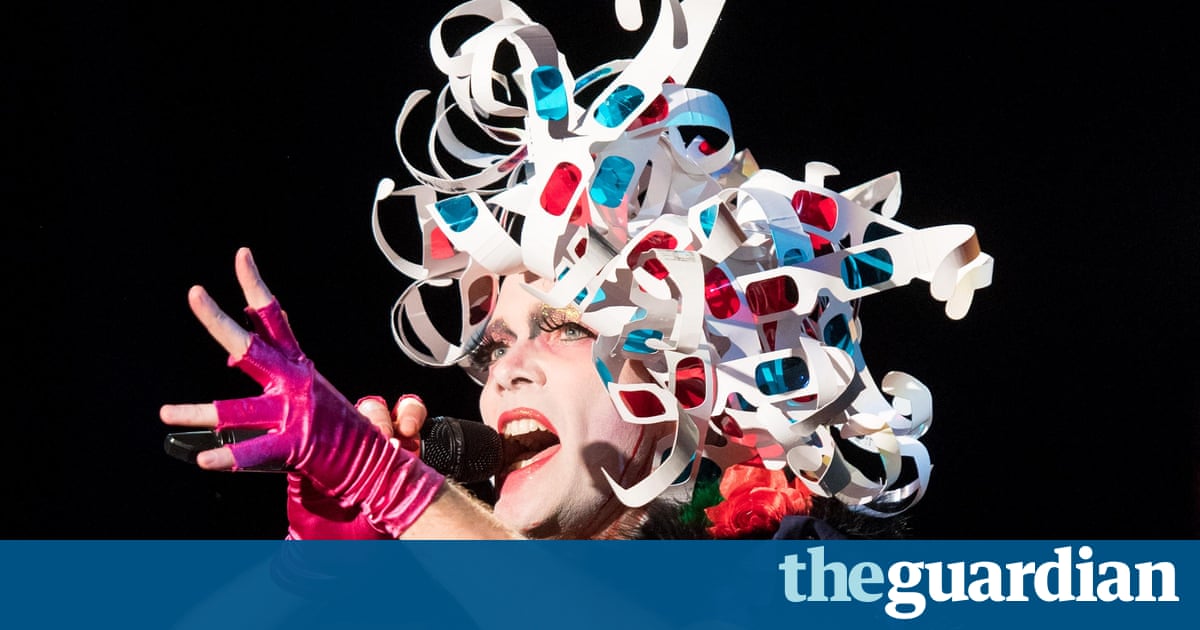 A couple of weeks ago, Taylor Mac spent the evening rehearsing a number from A 24-Decade History of Popular Music at St Anns Warehouse in Brooklyn. An ecstatic and skeptical exploration of American song, Macs project is divided into eight three-hour concerts that will eventually be scrunched together into one 24-hour cathexis.
The number at hand was Tiptoe Through the Tulips and Mac was rehearsing an epic dance-off between 12 ukulele-strumming Charles Dickenses and 12 tapping Tiny Tims. As none of the strummers or hoofers had been called to rehearsal, Mac was alone onstage.
It didnt seem that way. Mac made the tinselswagged platform feel crowded, hectic, delirious. A sometimes solo artist with titanic presence, outsized glamour, and coruscatingly queer sensibilities, Mac can fill a room as awesomely as the gods of the Homeric hymns, who would cast off their human disguise and suddenly soar to the ceiling. (He can display a gods cruelty, too. Especially if youre a patron with a bourgeois air and an aisle seat.)
But offstage, bereft of eyeliner and trash-drag couture, Mac looks almost poignantly human with a bald head, sad eyes and a demure smile. Mac prefers the ambiguous gender pronoun judy, which is, Mac says, its own performance art piece and its own fun, but when dressed down he presents as male. Theres something almost childlike about Mac and you can glimpse that queer kid from the California suburbs, who first found refuge in community theater and then in the wild club scene.