Anna Kendrick, Lisa Kudrow and Stephen Merchant are all wasted in an embarrassingly tone-deaf film filled with thin characters and bad writing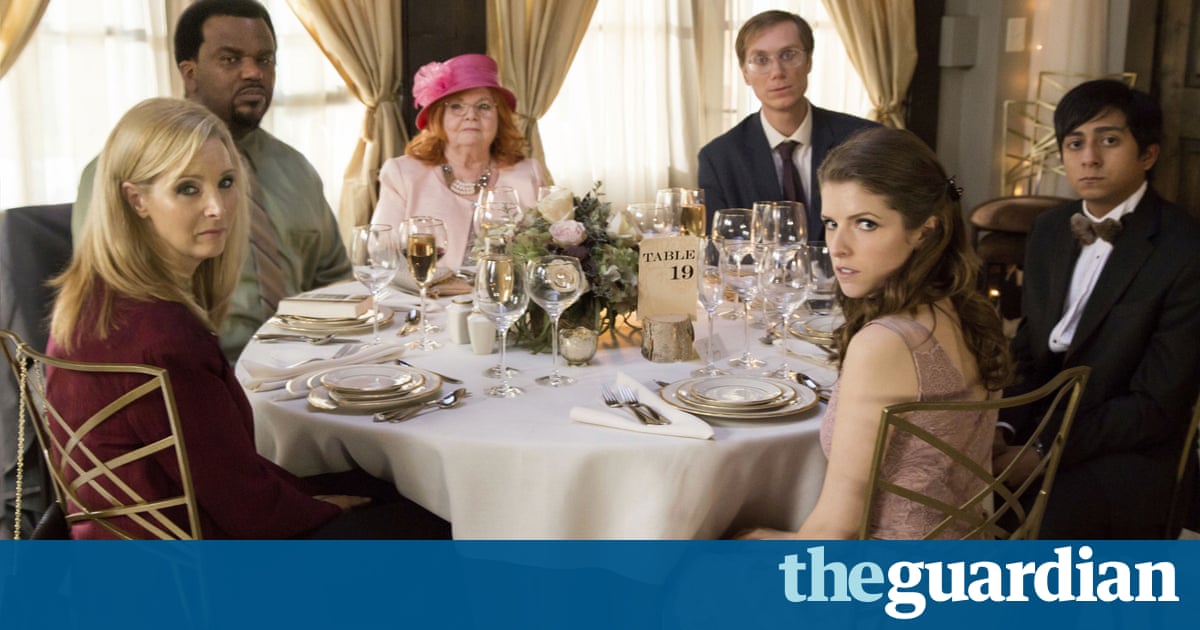 At weddings or at least at weddings in the movies theres that moment when the officiant says: If anyone knows of a reason to prevent this marriage, speak now or forever hold your peace. I only wish I could have been present when so many actors I admire said I do to this tone-deaf, embarrassing motion picture.
To be fair, there is a kernel of a good idea in Table 19. Its all set at a wedding, where beloved family and friends are close to the action at tables one, two and three. In the back, and close to the bathrooms, is the table of randoms, the guests invited out of social obligation who ought to have had the decency to send their regrets.
The group of losers include June Squibb (the brides former nanny), Lisa Kudrow and Craig Robinson (a bickering married couple who work in the same industry as the grooms father), Stephen Merchant (a space cadet cousin living in a halfway house), Tony Revolori (a horny and socially awkward high schooler urged by his mother to meet girls) and our heroine, played by Anna Kendrick. Kendricks Eloise is the oldest friend of the bride, but shes on the outs because she just broke up with the best man (also the brides brother, played by Wyatt Russell).
This awards season some have griped that they couldnt get into Fences, that it felt too much like theater. Table 19, by comparison, is a first draft to a one-act play that never should have been let out of its workshopping class. After the unnatural way it plops this gruesome group in their social Siberia, it goes from (alleged) comedy to serious drama with all the subtlety of a 10-year-old playing Mario Kart.