SZA was nominated for Grammys in the categories of best new artist, best urban contemporary artist, best R&B song, best R&B performance and best rap/sung performance for her critically acclaimed debut studio album "Ctrl."
But she was beaten out for every award.
"You feel like you're really falling short and you fucking failed [your fans]," she said in the interview.
"We reached a billion streams on Spotify. The United States fucks with my songs. We're changing little girls' lives across the world, and we didn't even know what we were doing when we started. This is something much bigger than me and a fucking trophy. I'm appreciative of the opportunity. But shit happens."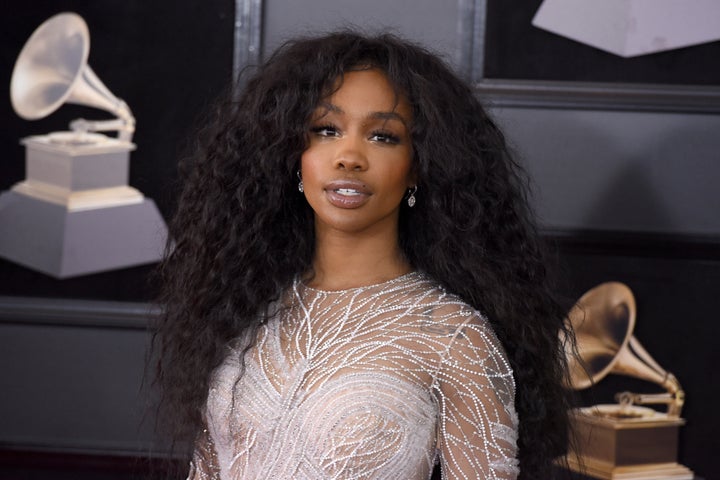 SZA said she had a hard time facing the defeat publicly because she "just didn't know how to take it."
"I didn't say anything, I didn't post, because I've never had to deal with anything I really believed in wholeheartedly, or invested in, and went through something that publicly before," she said. "I wanted to be honest as fuck, and if today I'm just mad as hell, I don't want to say something that reflects me being mad as hell. But I definitely feel blessed now. I also don't feel compelled to explain myself."
The St. Louis–born and New Jersey–raised singer went on to say that she didn't make her album with the Grammys in mind, and won't make her second record for awards, either.
"I'm just gonna make really good fucking music and just try to touch people," she said.
Cheers, girl. We can't wait to hear what you do next.
<a class="app-download-interstitial__download-app" bn-app-download-app-store yr-app-download-app-store" href="https://wdo-m.tlnk.io/serve?action=click&publisher_id=353714&site_id=125341&my_placement=b_page&site_id_android=125343″>Download
Read more: http://www.huffingtonpost.com/entry/sza-admits-mad-as-hell-after-grammy-losses_us_5a9808a7e4b09c872bb1e897