On Saturday, the Hubble Cantata saw audience members explore the Orion Nebula the latest in a series of experiments between VR technology and classical music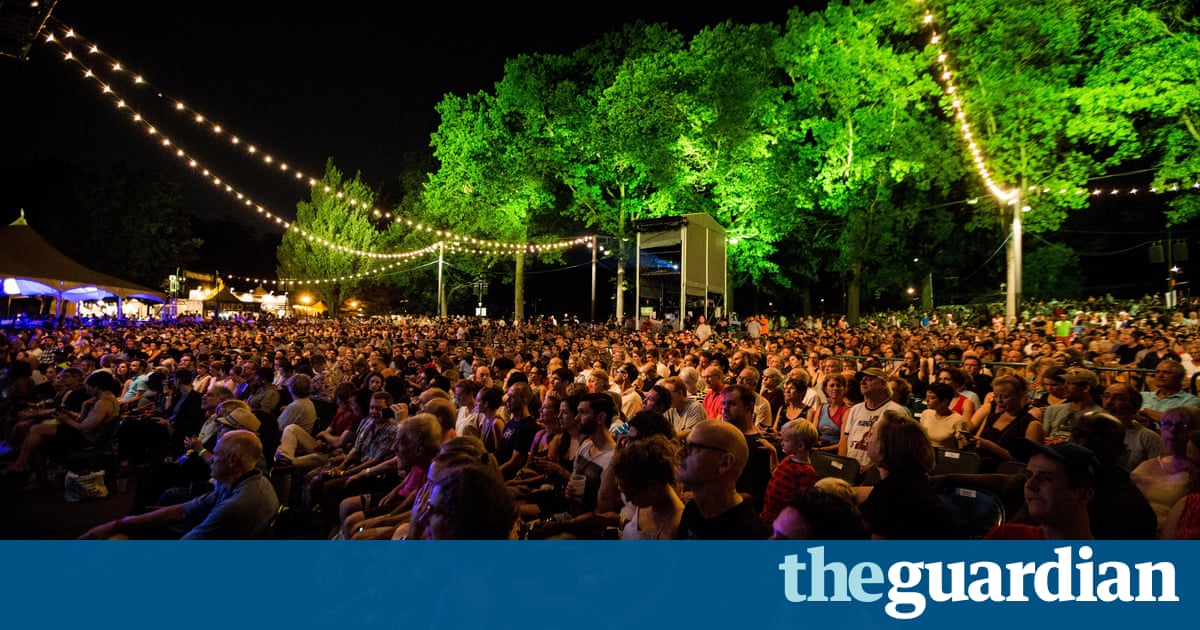 Virtual reality technology has allowed people to relive weddings, scale Mount Everest and visit Olympic venues from their living rooms. At Brooklyns Prospect Park on Saturday, the emerging technology took New Yorkers inside the Orion Nebula, the gaseous cloud of dust and evolving stars some 1,500 light years away. The VR installation was part of the Hubble Cantata, an hour-long composition for orchestra, 100-voice chorus, soloists and narration, by composer Paola Prestini and librettist Royce Vavrek.
Staged at the BRIC Celebrate Brooklyn concert series, the cantatas climatic moment came in its last five minutes, when audience members were cued to slip their phones into free cardboard VR headsets that were distributed at the gates. As the narrator, astrophysicist Mario Livio, poetically described the life and death of stars, attendees shifted in their seats, craned their necks and even stood to view the three-dimensional renderings of Hubble photographs, directed by Eliza McNitt.
The free performance, which also included three-dimensional sound piped over 20 loudspeakers, wasnt entirely glitch-free. With 6,182 attendees (6,000 were expected), the venue ran short on VR headsets, and the Wi-Fi was halted by the rush of last-minute app downloads (people were encouraged to download it in advance). But the event also demonstrated that classical musicians arent content with sitting on the sidelines as more pop and rock artists get involved with VR videos.