Its now popular to attend a transformational event like Burning Man, but some say the spirit of rebellion has been lost can smaller festivals recapture it?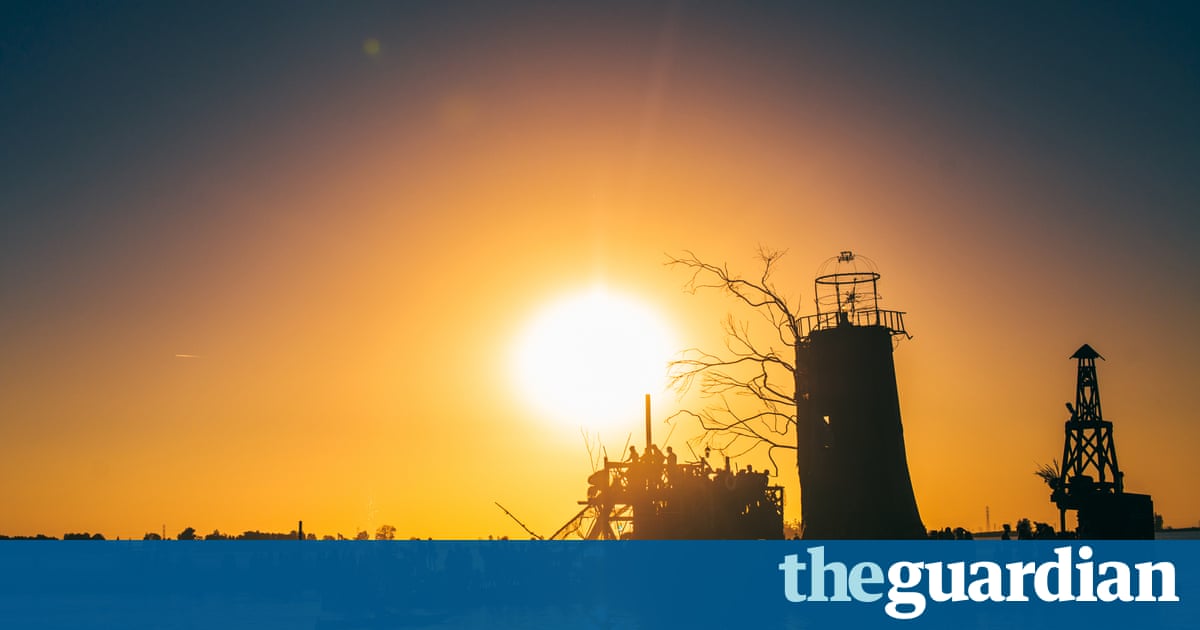 Youll find your way.
The woman with long, multicolored braids and a white fur coat slips a wristband over my hand and gestures into the darkness.
Sorry, where do we go? Its 1am on Friday night at Symbiosis Gathering, a festival in Oakdale, California. After a day at work and a long drive, my friend and I are hoping to pitch our tent as soon as possible. Just go that way, she says, vaguely. Youll figure it out. We lock eyes and her gaze is gentle but insistent. It says, Youre here now; its time to chill the hell out.
Symbiosis Gathering takes place on a reservoir a hundred miles east of San Francisco. It sits, oasis-like, in the middle of baking hot farmland. Youll find your way could be its mantra; the site is a tangle of peninsulas and coves and even with a map youre guaranteed to get lost but that seems to be the point.
Were trying to create a sense of playfulness, of awe and wonder, says Kevin KoChen, the festivals co-producer. During your life you dont have a lot of opportunity to engage with new ideas youre making dinner, cleaning the house, looking after the kids. Were trying to create time to be in the moment; to swim, hang out, dance, learn, do whatever your heart desires.
This year nearly 20,000 artists, musicians, DJs and revelers gathered in the temporary Symbiosis city. Its a hot, dusty place where residents don harem pants, swimsuits and leather hip bags; where crowd-pulling electronic artists like FKA twigs and RL Grime share space with ecstatic dance workshops and solar cooking classes; where people are more likely to be seen carrying a spinning staff than a cocktail.
Now in its 11th year, Symbiosis is a rising star in the world of transformational festivals issues-driven campouts that encourage personal development through movement, art, music and talks. At any given moment you could be doing meditative yoga, discussing the benefits of psychedelic drugs, or dancing topless on a floating stage. The point is to get involved, and leave better than when you arrived.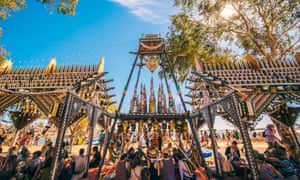 Read more: https://www.theguardian.com/culture/2016/sep/27/symbiosis-gathering-festival-culture-california-burning-man