Hundreds of thousands flock to harbour to enjoy firework show remembering some of the great names lost in 2016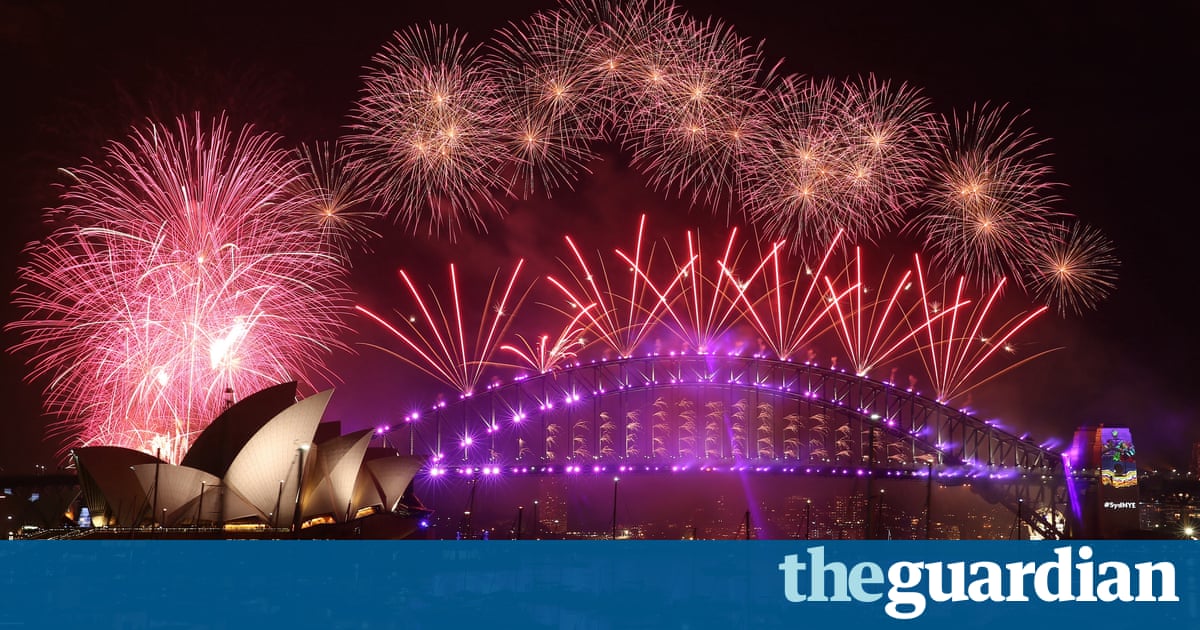 Sydney celebrated the end of 2016 with 120 tonnes of fireworks and a tribute to three of the years most high-profile celebrity deaths.
David Bowie, Prince, and Gene Wilder were celebrated in the 12-minute midnight display, which also drew inspiration from a 3D paper sculpture of the city that recreated Sydney landmarks with native flowers.
Thousands of rockets were launched from seven barges on the harbour, and 2,400 special lighting effects were used, with the Sydney harbour bridge itself turned into a pyrotechnic focal point.
The City of Sydney was prepared for crowds of up to 1.5 million on the foreshore or watching from boats in the harbour, making it one of the largest fireworks displays in the world.
An additional one billion people were expected to watch from home via live broadcasts on television and social media.
According to research done for the City of Sydney, up to 46% of spectators on the harbour travel from overseas to see the event, which is worth $130m to the economy in New South Wales.