Designer turned sweet-maker Benjamin Loyaut is saving Syrias immaterial heritage one Proustian taste at a time. But this is more than sugary nostalgia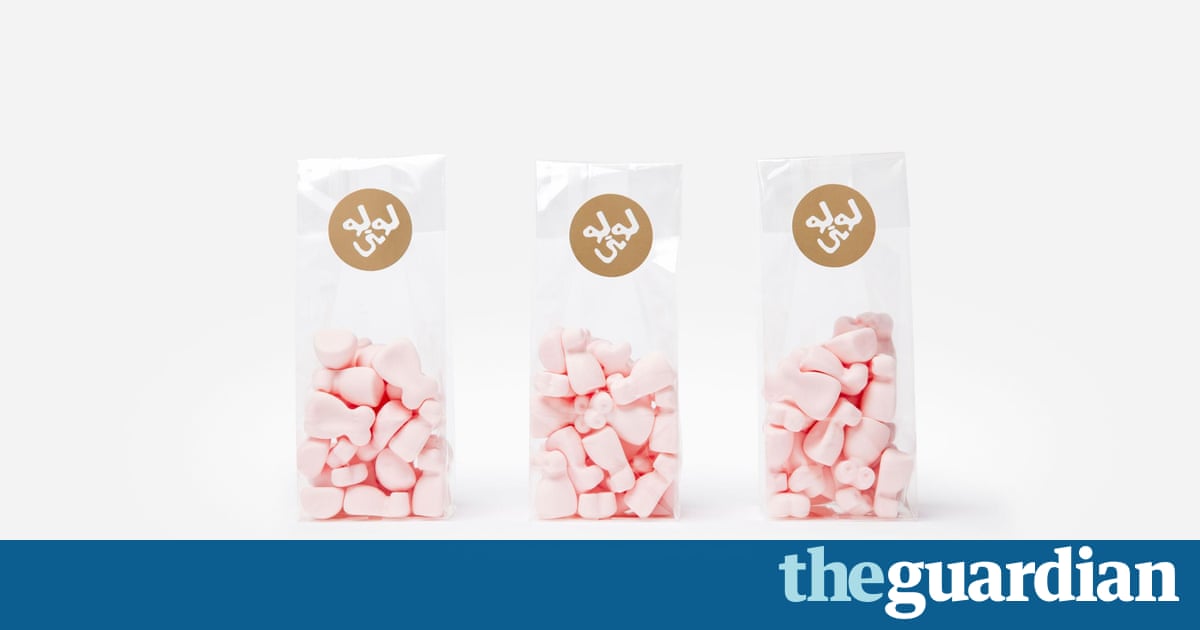 For me, its marshmallows. The moment I catch the scent of powdered sugar I remember lying with my head in my grandmothers lap as a child. For Benjamin Loyaut, its apple-flavoured sticks from Rouen that exert the Proustian pull, transporting him back to his Normandy childhood and squabbles with his twin sister over the sugary treats.
Sweets may be universal, but the nostalgia they hold is intense and intimate, which is why says Loyaut they are the perfect vehicle for his long-term project to highlight the immaterial heritage of Syria. With a man-bun and a curators love of critical theory, the Brussels based artist and designer makes an unexpected confectioner. Yet when we meet in the foyer of his London hotel, on the table in front of us are little packets of pink candies created to his exacting specifications.
At first glance they could be the cheap sweets sold by Syrian street vendors, except that each is shaped to resemble an eye idol those ancient Syrian figurines whose use and meaning archaeologists are still debating. Loyaut describes his sweets as transmitter objects everyday things with a real value and symbolic value linked to emotion, history, heritage. In other words, as it says on one of his text paintings: candy keeps the past alive.
One woman said she never ate these candies because they are sold on dusty trolleys they are not for rich people, he explains. It was only when they started disappearing from the streets thanks to the war, that she realised: I miss them.
I cant wait any longer and break off our chat to open the simple plastic packet and pop one in my mouth. The soft texture yields an intense burst of sugar and rose. For an artwork, they are pretty delicious. And at this months London Design Biennale, visitors will get their own chance to scoff. Loyauts exhibit includes a practical sculpture, otherwise known as a vending machine. For 5, it will dispense a packet of the sweets and design buffs will be invited to do their bit.
The money put into the machine will directly transfer to the Mosaic initiative, a small London-based charity which distributes aid, both within Syria and to educational projects for Syrian refugees elsewhere. If Loyaut has his way, it will be only the first step in a Willy Wonka-ish ambition to bring people together through sweets.