Whether they were packed with celebrities or hinted at the political climate, here are the Super Bowl ads that made a splash this year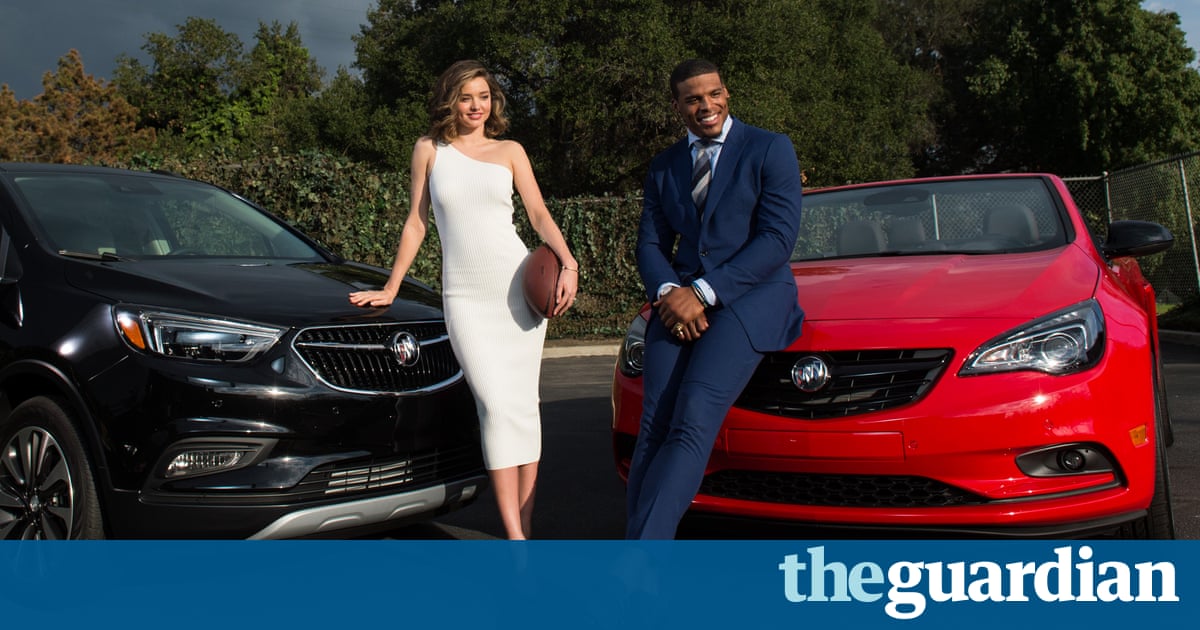 Super Bowl 51 offered a bounty of commercials some good, some not so good. Heres our rundown of the best and worst of Sundays TV presentation:
Budweiser
You dont look like youre from around here.
This politically charged commercial from Budweiser has been causing quite a stir since it debuted during the week. Anheuser-Busch, Budweisers owners, say the ad was not created with political intent but the parallels between todays politics and the message in the ad are certainly evident.
This spot tells the (fictionalised) story of Adolphus Busch, who leaves Germany for America in 1857 to follow his dreams and make something of himself as a master brewer. In this filmic, sweeping commercial, Busch endures a perilous voyage across the Atlantic, a fire onboard a paddle steamer but the key motif is the hostility and rancour he receives from the locals, who dont take kindly to the accented immigrant from an ocean away.
Budweiser makes a big deal of this, showing Busch being jostled and harried upon arrival, and greeted with cries of: Youre not wanted here! Go back home! In spite of this, Busch gets to St Louis, meets Eberhard Anheuser, and the pair go on to brew the beer so quintessentially American it actually emblazoned its cans with America last summer.
Of course, its merely coincidence that the spot was released just after Donald Trumps travel ban took effect, but the timing certainly gives the ad an extra frisson. Its already roused the ire of Sarah Palin and Breitbart, among others, for being pro-immigrant, as if that were something deeply iniquitous. The payoff line? When Nothing Stops Your Dreams. Its a fine, and thoughtful, ad.
84 Lumber
There was more controversy in this ad from 84 Lumber. The original spot was rejected by the network for being too controversial, so a watered-down version was aired on Sunday evening. Initially, a Mexican mother and daughter, on their way to the US, come across a border wall just like the one to be built by Trump.
But that first ad was deemed too political so the wall was replaced by a barbed-wire fence. Of course we were disappointed, said Amy Smiley, 84 Lumbers director of marketing, of Foxs decision. But ultimately, its their network and their decision.
Mercedes-Benz
A classy Easy Rider spoof from Mercedes, all texture and tone. This spot was directed by the Coen brothers, and you can tell.
We join a gang of bikers in a divey bar, full of scowl and spittle, doing things bikers in bars love to do, like playing pool and head-butting each other. Steppenwolfs Born to Be Wild plays on the jukey; much alcohol is drunk; everyones having a fine old time. But then the music stops, and suddenly the mood turns ugly. Theres a car outside, blocking the bikes way. A Mercedes! Lets get the bastard who blocked us in! The bikers go outside to mete out some justice only to find the blocker-inner is, of all people, Peter Fonda, driving past in his $132k AMG GT Roadster. Still looking good, sighs one of the female bikers. And you know what: he really is.
National Geographic
Geoffrey Rush plays Albert Einstein in National Geographics new series Genius, which focuses each season on a different, um, genius. To celebrate NatGeos first ever Super Bowl commercial, Rush plays Lady Gagas Bad Romance on the violin and its great.
Wendys
The famous chain that cooks square hamburgers makes its burgers with fresh beef thats never frozen and dont you forget it. This ad, set in an industrial freezer and entitled Cold Storage, neatly encapsulates that idea: dont settle for frozen beef from the competition (cunningly disguised as Other Guyz LLC). Very on-brand.
NFL
Last year, the NFL showcased its Super Bowl babies concept, with a video based on an interesting quirk: cities that win a Super Bowl see a rise in births nine months after their team wins. This year, the baby motif is back, and the adorable tots ( all tabloid newspapers) are dressed like a series of legends of the NFL: Mike Ditka, Michael Irvin, Vince Lombardi, Joe Namath, Bill Belichick, Marshawn Lynch and Von Miller the latter in glasses and a cowboy hat.
The point of this, according to the NFLs tagline, is that Super Bowl legends inspire Super Bowl babies because football is family. Obviously, and technically, football is family and debilitating head trauma, but I suppose that doesnt scan quite so well.
Avocados from Mexico
A nice ad from those good people at Avocados from Mexico, based around the dirty secret that avocados are full of good fat. How can we be a secret society if we cant keep all of our secrets? asks the crumpled head of this slightly shambolic clandestine organisation, which has gathered to discuss how to ramp up security and stop various beans from being spilled.
I like this ad. Its funny, and well acted, and its motif is clear, and theres a good gag about Deflategate. Plus, I like the reference to the Stonecutters episode of The Simpsons. Who enjoys avo-ca-do? We do and so on.
T-Mobile
T-Mobile loves to get its claws into a celeb. Last years Super Bowl ad starred Drake; the year before, Kim Kardashian. And this year its no different: Justin Bieber is T-Mobiles man, alongside Patriots tight end Rob Gronkowski and former NFL star Terrell Owens, trying to make the link between the unlimited moves of touchdown celebrations and the unlimited data sold by a telecoms behemoth.
Theres lots to enjoy here: Gronk as a caveman, TO taking it to the next level, Biebs, in glasses and a tux, acting the giddy goat. Its perhaps a slightly tenuous concept, but its pulled off with great panache, and its charming. Go Biebs.
Michelob Ultra
Definitely a contender for most irritating ad of the evening. First of all, I dont think the good people at Michelob should be taking Where Everybody Knows Your Name, the theme tune from Cheers, in vain. Its not yours to appropriate, Michelob! Second, the link between deeply mediocre beer and attractive people self-absorbedly working out is thin, to say the least. All that whooping and hollering in the name of self-improvement really grates! Come on, now: youre doing push-ups in a gym, youre not Nelson Mandela.
Brewed for those who go the extra mile, reads the tagline. Pish.
Honda
Did Steve Carell really have a little moustache in high school? It seems so! This is an amusing ad, creative and funny, but totally spoiled by a mawkish payoff line that makes Honda sound like theyre a band of international socialists rather than a car company.
The conceit is neat: nine stars Tina Fey, Robert Redford, Amy Adams, Magic Johnson, Steve Carell, Missy Elliott, Stan Lee, Jimmy Kimmel and Viola Davis emerge from their deeply embarrassing high school yearbook photos and give a little homily about following your dreams and never giving up. Kimmel and Carell, especially, are funny, especially Carells Michael Scott-esque retort of: That was a rhetorical question, Darryl.
And I fully concur with the ads motif. Its a noble sentiment! Dont be put off. Be the best you can be. Dont listen to the haters. And then Honda comes along and says: We felt this ad fits really well into who Honda is, as far as chasing your dreams no matter what people tell you keep trying, keep innovating and keep going.
Hm. So Honda is chasing your dreams no matter what people tell you? I thought it was selling cars. Shows how much I know!
Bud Light
The return of Bud Light late-1980s mascot Spuds MacKenzie, who made his debut during Super Bowl XXI in 1987. In this ad, the ghostly figure of Spuds appears to dispense advice to a man who really needs his help because hes decided to stay home like a plum instead of going to watch the game with his friends.
According to Bud Light, Spuds MacKenzies affinity for living life to the fullest with friends, both old and new, embodied the spirit of Bud Light that we still honor today. The spirit of Bud Light! Marvellous.
Mr Clean
You gotta love a man who cleans, havent you! I like to scrub the toilet bowl so clean that I could eat my dinner off it. (In it?) This is a funny ad, in which we see a woman dreaming of getting hot and heavy with the cartoon Mr Clean and, erm, a mop. Plus, in those white jeans of his, Mr Cleans butt looks impressively high and tight.
Wix
My friend Adam is a fan of Jason Stathams movies, so hell love, love, love this action-thriller spoof for the Israeli tech company Wix. Wix builds websites, so in that sense the thrillingly urgent Statham is a slightly incongruous pitchman, but its certainly a watchable ad. Gal Gadot is on hand to kick some butt, too, and there are many shots of J Statham brooding in a turtleneck, which is something we can all get behind.
Buick
Cam Newtons Panthers arent involved this year, but he is in this reasonably amusing ad for Buick. Its a variation on that old Well, if hes a so-and-so, then Im a Dutchman! line. In this case: if that gorgeous, sleek vehicle in the parking lot is a Buick, then my kid is Cam Newton on the football field. And then the real Cam Newton comes in to the game, which is nice, because its always fun to see eight-year-old kids getting thrown to the floor by a 6ft 5in, 245lb NFL quarterback. Watch out for Miranda Kerrs gratuitous appearance at the end.
Squarespace
I wonder how much money Squarespace, which sells domain names, paid John Malkovich for appearing in this amusingly sweary ad. Loads, probably. Anyway, Malkovich is at his fulminating best after learning that some anonymous internet dweeb has taken the URL johnmalkovich.com. Hilarity ensues, but the funny thing is, the site <a href="http://www.johnmalkovich.com/" data-link-name="in" body link" class="u-underline">johnmalkovich.com exists its being used by the real John Malkovich to sell his new clothing line, of all things. All very meta.
Read more: https://www.theguardian.com/sport/2017/feb/05/super-bowl-commercials-best-worst-2017