<figure class="media-landscape" no-caption full-width lead">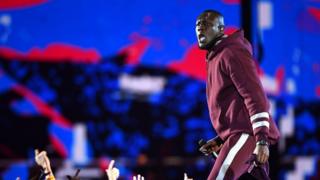 Image copyright Getty Images
Stormzy had a good night at the MTV European Music Awards: he won the award for best worldwide act for UK and Ireland and performed to thousands of fans at the ceremony in London.
However, it wasn't all plain sailing.
The artist accidentally went into the ladies toilet before his performance, only realising his mistake when hearing "bare girls" outside.
Documenting his mistake on Snapchat, Stormzy worried he would "look mad creepy" if he left the cubicle.
<figure class="media-landscape" no-caption full-width">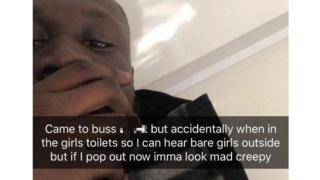 Image copyright Stormzy
Luckily Stormzy's mate Kenneth was outside to help him dodge other guests and guide him to safety.
<
div id="bbccom_mpu_1_2_3″ class="bbccom_slot" mpu-ad" aria-hidden="true">