Singers shows solidarity with sports stars after the president said players who have knelt on the field to protest police brutality were sons of bitches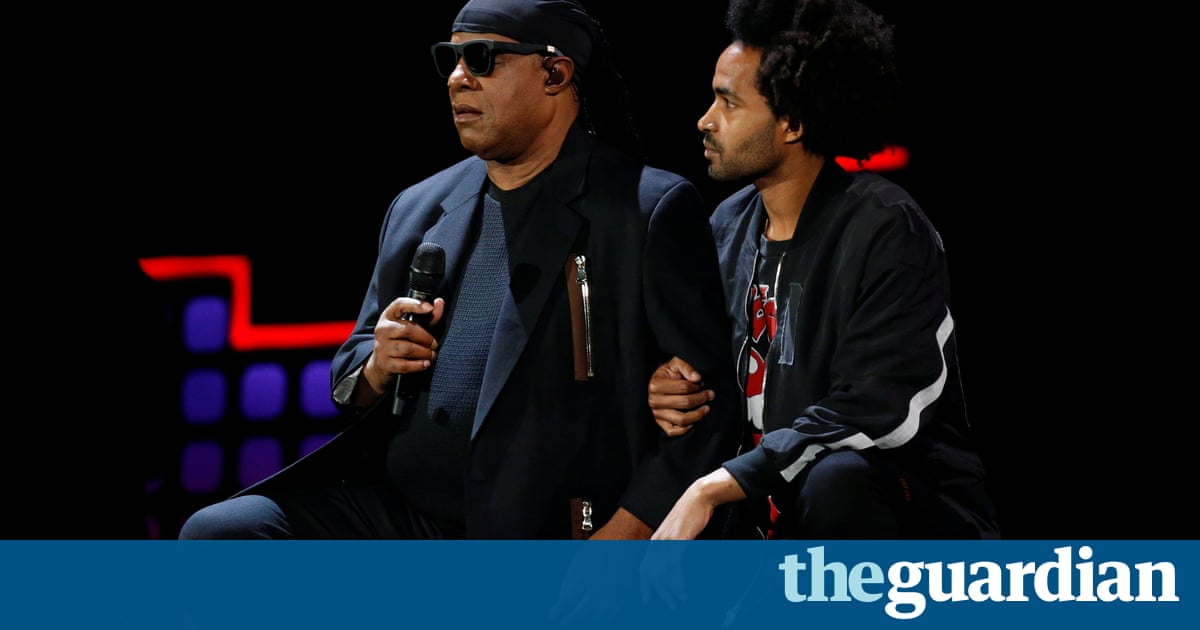 Stevie Wonder has shown his solidarity with sports stars who were criticised by US president Donald Trump for kneeling on the field during the national anthem.
Trump prompted outrage among NFL and NBA players when he said on Friday that players who have knelt, sat or raised fists to protest police brutality against black people, were sons of bitches and should be made to stand for the Star Spangled Banner or be fired.
Players responded to the insult with rage, labelling the president a bum and an asshole.
NFL commissioner Roger Goodell was also critical, saying in a statement: Divisive comments like [Trumps] demonstrate an unfortunate lack of respect for the NFL.
The situation further deteriorated when Stephen Curry, star player of the Golden State Warriors, said he voted no to the NBA champions visiting the White House in February and Trump promptly rescinded the invite.
The president tweeted: Going to the White House is considered a great honor for a championship team, Stephen Curry is hesitating, therefore invitation is withdrawn!
In their own statement, the Warriors accepted they would not be going to the White House. But they said they would use their trip to Washington to celebrate equality, diversity and inclusion.
Cleveland Cavaliers star forward LeBron James released a video on Saturday saying Trump had tried to divide the country. Hes now using sports as the platform to try to divide us, James said. We all know how much sports brings us together … Its not something I can be quiet about.
The controversy moved outside the sports industry on Saturday night when Stevie Wonder, performing at the Global Citizens Festival in New Yorks Central Park, said he was taking a knee for America to cheers from the crowd.
With the help of his son Kwame Morris he knelt down on stage before saying a prayer for our planet, our future, our leaders of our world.
Back on the sports field, the trend spread to baseball, with Oaklands catcher Bruce Maxwell becoming the first major league baseball player to take a knee during the anthem.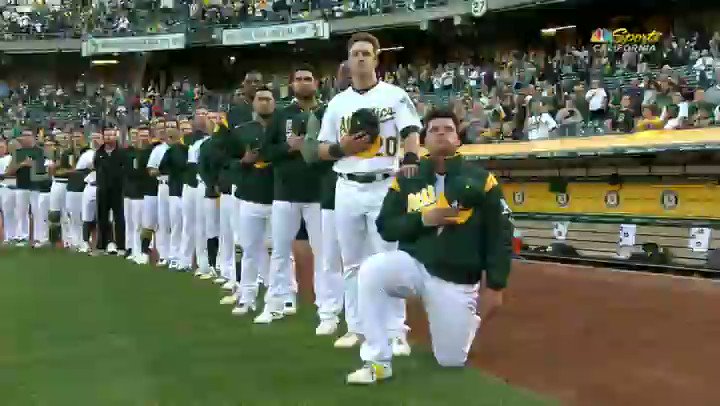 Read more: https://www.theguardian.com/music/2017/sep/24/stevie-wonder-joins-takeaknee-protest-against-trumps-attack-on-nfl-players