Steve Martin's tribute to the late Carrie Fisher did not sit well with some.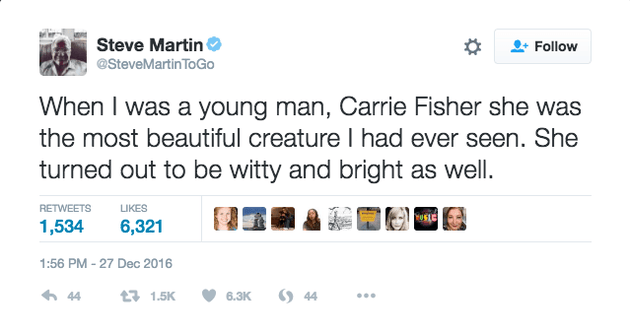 While some thought criticism of Martin was unjustified, others said Fisher a staunch feminist who spoke out against the objectification of women throughout her career wouldn't have paid any mind to the "whiny dudes" getting mad over the clap-backs.
A rep for Martin was not immediately available for further comment.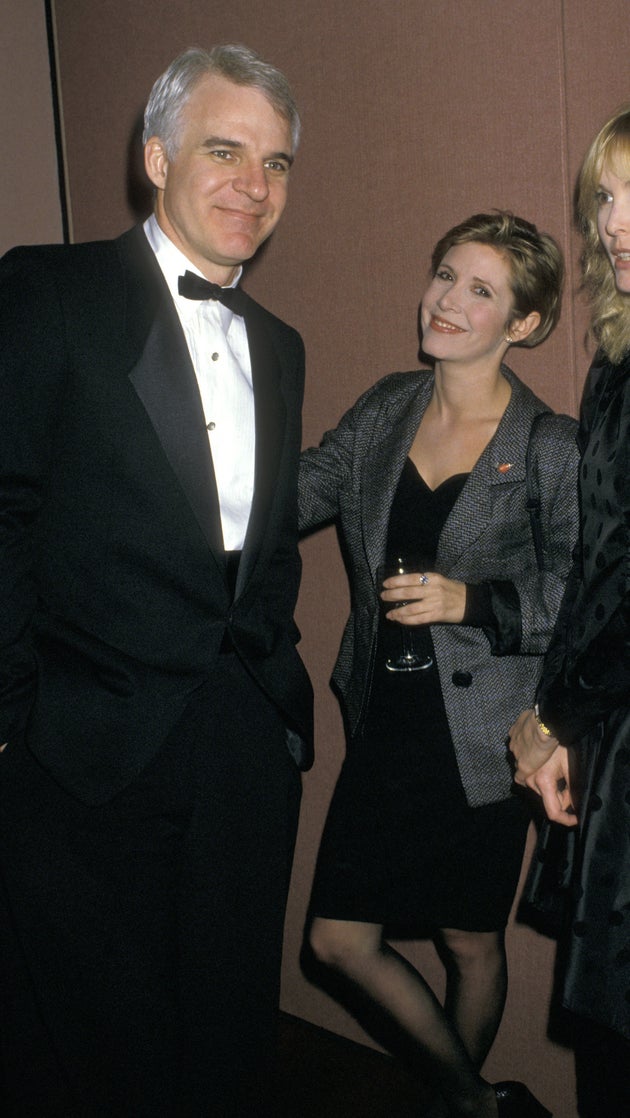 Read more: http://www.huffingtonpost.com/entry/steve-martin-carrie-fisher-tweet_us_58642c36e4b0de3a08f70427