Last years MVP expects to be fit for Game 4 of first-round series against Houston Rockets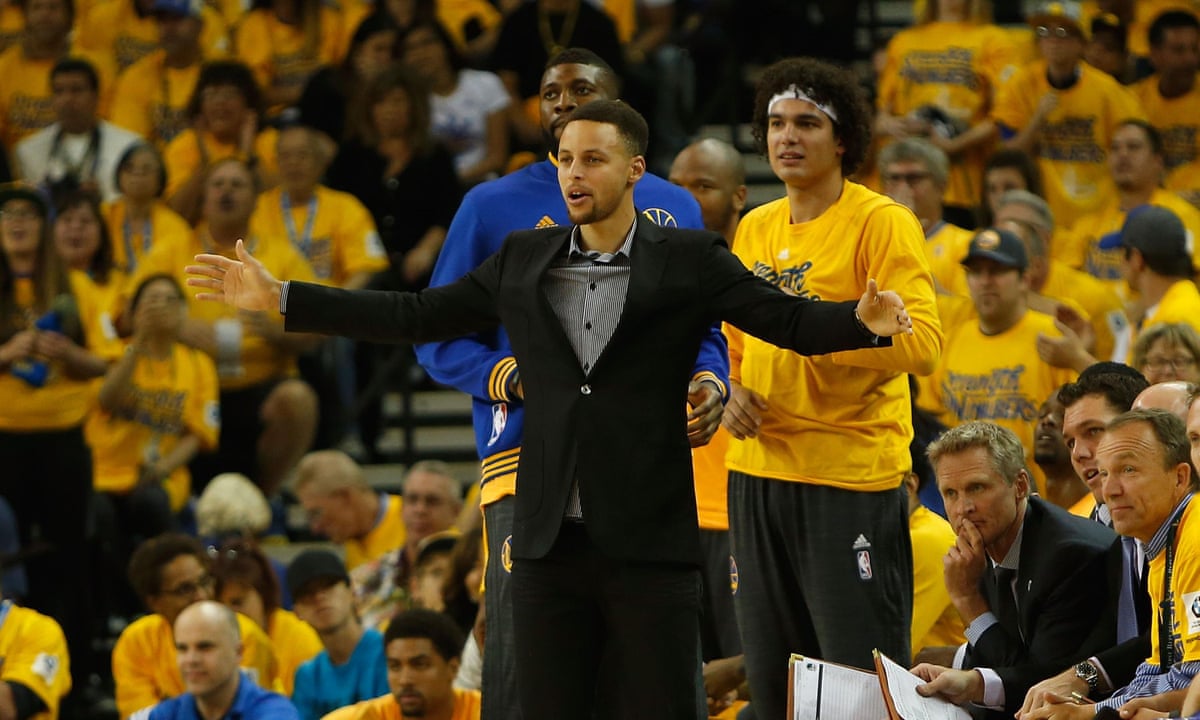 Stephen Curry says hell be very surprised if his sprained right ankle keeps him out in Game 4 of the Golden State Warriors first-round playoff series against the Houston Rockets on Sunday.
Curry was injured in the series opener and missed the last two games. Golden State won the first one without him, but Houston took Game 3 on Thursday night to cut the series deficit to 2-1.
Last years MVP was on the bench for Game 2, but watched from the locker room Thursday night because he didnt bring a suit to Houston. Though hes still listed as questionable for the next game, Curry sounded pretty confident that he wouldnt be on the bench again.
When asked if hed go buy a suit in case he doesnt play on Sunday he said: I will not be going to any suit store.
Read more: http://www.theguardian.com/sport/2016/apr/22/stephen-curry-says-hell-be-surprised-if-he-doesnt-play-game-4-for-warriors