<figure class="media-landscape" has-caption full-width lead">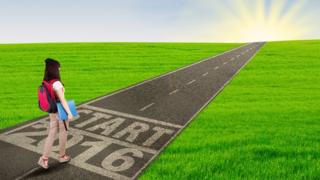 Image copyright Thinkstock

Image caption It all starts out so optimistically…
More than half a million young people across the UK will be planning for their fast-approaching new life as a university student.
As well as the emotional angst about leaving home and making new friends, there's the practical stuff.
What are you going to take with you? What's going to be your new campus-idol image? And what are the nightmare-inducing social disasters you need to avoid?
1. You're not just packing a suitcase, you're packing for a new identity: This is your big chance to re-invent yourself. You can arrive with a whole new personality – or at least a whole new dodgy haircut and a set of pretentious novels. What music will you carefully leave in view to be accidentally found by your new buddies? What poster will show your cutting-edge tastes? What will you pretend has always been your favourite cocktail? And whatever you do, ditch anything you were given with inspiring "You-don't-have-to-be-mad-to-work-here-style" messages. You might end up working in a dire pub, you don't have to live in one.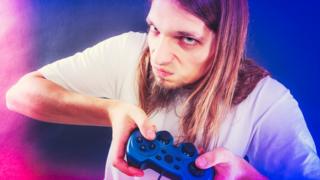 2. "Do you really want me never to be able to get in touch again?" It's a really good time to tap up your parents for some "staying-in-touch" technology. You can guilt trip your parents that your laptop looks like eastern-European army surplus and in serious need of an upgrade. The technology shops see the pre-university season as second only to Christmas, with laptop sales jumping by 50%. But don't end up as the gadget king, surrounded by screens and with more plugs than a Graham Norton interview.
3. Tell your parents to get a second job: Everyone talks about the expense of tuition fees (in England at least). But what's much less recognised is that parents have to cover any gap between the maintenance loan and what it actually costs to live. This is means tested – so the more parents earn, the less their children can borrow. Those only entitled to the minimum loan might have to find several thousand to cover basic costs such as accommodation. A report from Nationwide this week rather bleakly talks of the "University of Austerity" for parents, saying some are pushed into debt, with estimates of costs of 2,500 per year. Many parents will be paying more.
<figure class="media-landscape" has-caption full-width">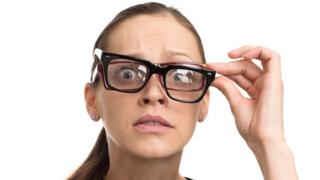 Image copyright Thinkstock

Image caption How should the new-launched version of you look?
4. Your new special best friend: The oldest and most unshakeable truth of starting university is that the people you meet on your first day, you'll try to avoid for the next three years. Everyone says this, but without ever explaining how you can stop it. If your new neighbour appears at your door with a weird, maniacal grin and a matted beard like an Arctic explorer, what are you meant to say? If life deals you a corridor filled with the creatures from the wild woods, welcome to the neighbourhood.
5. Don't be remembered as the sobbing drunk on your first night. Because you've got the rest of your time at university for that. Everyone remembers that awkward ice-breaker, when there's so much temptation to hit the nerve-settling drinks. You want to leave your first night on a wave of new friendships, not feet first on a stretcher. The Drinkaware charity has freshers' week safety advice with reminders that eating before drinking is not some kind of moral weakness.
<figure class="media-landscape" has-caption full-width">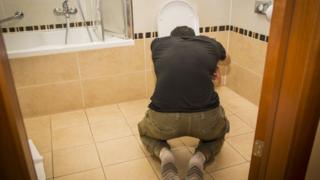 Image copyright Thinkstock

Image caption It was worth paying extra for the en-suite
6. Fridge wars. It will seem so petty now, so unreasonable, so unlike your easygoing image of yourself. But wait until you're sharing a kitchen. It will be like Monsters Inc with cheese slices. You only had a quarter of an inch of milk left and it's been nicked… If the Hague had an emergency helpline for bringing charges of crimes against humanity, you'd be ringing it right now. It's not just the milk, it's the betrayal, the loss of trust, everything this kitchen stands for…
7. I hate to say goodbye… No you don't. It's brilliant. When else in life do you get to ditch a not-quite-sure-about-it girlfriend or boyfriend and avoid any blame? Likewise that slightly clingy friend you've had since the first day of nursery. It's a one-off chance for a clean slate. None of them will even know that really irritating nickname or the story about the embarrassing rash. And one of them might even really like you.
<figure class="media-landscape" has-caption full-width">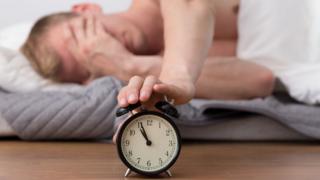 Image copyright Thinkstock

Image caption Waking up at the crack of 11 o'clock
8. Prepare to have a lot of time on your hands. After the intense timetable of A-levels, university courses can be hugely different. Universities use the rather euphemistic term "contact hours" to measure time in seminars and lectures. It's not unknown for some courses to only have five or six hours a week, with the rest of the time supposedly in "independent study". It means students are now more likely complain about not getting enough hours for their fees, than complaining about having too much work.
9. The Pin number to paradise. You are now a fully-fledged adult – and you know that because you have the chance to owe money and worry about paying it back, just like your parents. You'll need your own support systems, like opening a bank account, student travel cards, registering with a GP, setting up bill payments. It's time for that great checklist before leaving home. Ok, it's not that amusing, but neither is haggling with the driver of the last bus if you can't get any cash.
<figure class="media-landscape" has-caption full-width">
Image copyright Thinkstock

Image caption Here's hoping…
10. You don't have to know everything. Arriving at university is a daunting prospect. No one needs reminding about problems of homesickness, money and the tangled knots of relationships. Students can feel isolated and lonely, or under constant pressure from social media. There has been growing concern about rising levels of anxiety and depression. Universities are very aware of this and have counselling services and specialist staff. University websites will have links to confidential support services and medical centres. You can also get advice from the NHS and from charities such as Student Minds. If you do need help, don't be afraid to ask.
Read more: http://www.bbc.co.uk/news/education-37297449