Thomas Batten pitches show ideas as the coffee chain is hoping its app and website offer a balance to the cynicism of media coverage during election season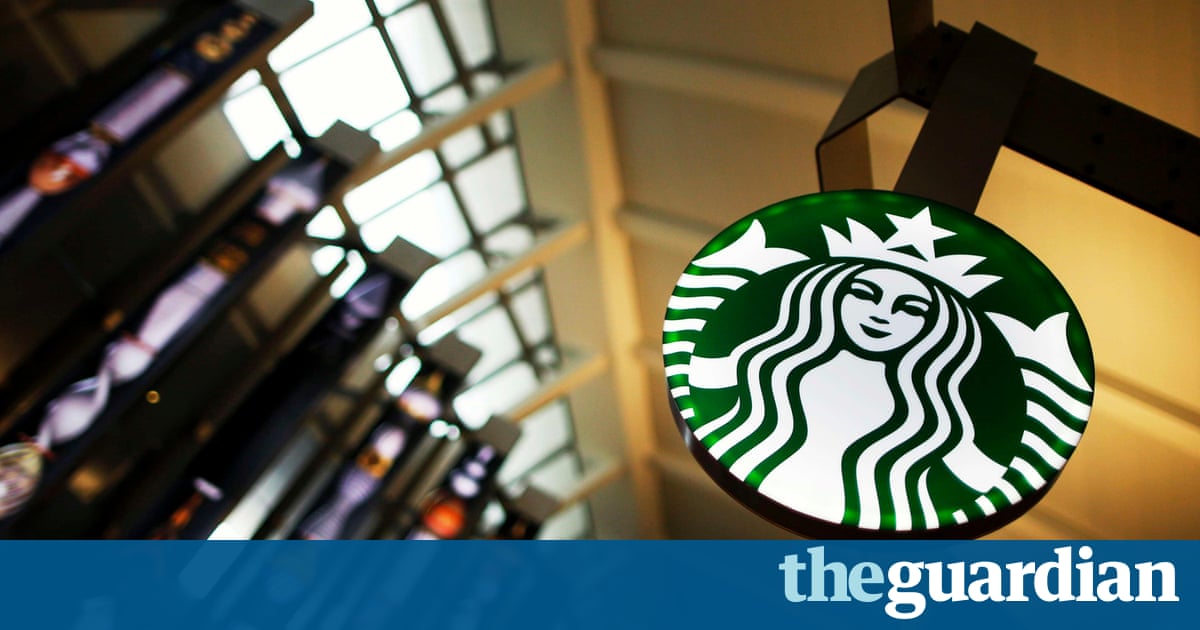 Starbucks, the friendly neighborhood purveyor of corporate coffee at prices only a stockholder could love, has announced plans to spread its reach beyond the strip mall <a href="http://www.usnews.com/news/business/articles/2016-09-07/starbucks-moves-into-content-creation-with-digital-series" data-link-name="in" body link" class="u-underline">into the wild world of content creation through its app and website. Starbucks says it wants to emulate the quality of the Washington Post and the New York Times, two longtime content creators, with stories that will help balance the cynicism of media coverage of the US presidential elections.
The move sees Starbucks following other popular brands and chains such as Coca-Cola and Chipotle in an attempt to keep their customers brains as engaged as their taste buds. Since the type of content Starbucks plans to create is currently vague, here are some suggestions they might want to consider.
Pumpkin Spice It!
This web series made up of 13 episodes to be released simultaneously on Halloween would borrow and expand upon the premise of the Food Networks hit series Chopped, tasking contestants with finding a way to add pumpkin spice to an array of food and drink items, then challenging them to set out into the world with a marketing plan capable of convincing customers that whatever ungodly concoction theyve created is palatable. Scores will be based on the amount of online backlash, and backlash to the backlash, their campaigns generate.
Go Mermaid Go!
This animated series aimed at children would follow the adventures of the famous Starbucks mascot, as the ivory white twin-tailed mermaid and her sidekick, a Chinese boy named Chai Latte, travel around America engaging unsuspecting children in intense dialogues about race and diversity.
Schultzcast
Each week day CEO Howard Schultz hides in the restroom of a random Starbucks somewhere in America and ambushes unsuspecting customers with angry questions about the issues of the day. All this potential content is currently wasted, but a new $4.99-a-month subscription podcast series available only through Jay Zs Tidal music streaming service will fully monetize it at last.
FrappuChat Show
This series, appearing exclusively on Snapchat and Instagram Stories, pits a rotating panel of liberal politicians and pundits against a group of disgruntled retirees and veterans specially selected from Starbucks patios across the country. The guests discussion takes place over a set of beer pong cups half-filled with frappuccino, with a giant ball of sugar serving as the beer pong ball. At the end of the game, the guests who drank the least frappuccino are given a free frappucino each, and the guests who drank the most are punished with stomach and/or headaches.
A Tall Order
This original documentary film would seek out people who enjoy telling stories or sharing memes about misspelled first names on Starbucks cups and force them to work together to come up with just one even mildly amusing anecdote on the subject. Featuring appearances by one of your co-workers, 800 aspiring standup comedians, and the editorial staff of Buzzfeed.
Read more: https://www.theguardian.com/business/2016/sep/08/starbucks-content-creation-media-coverage