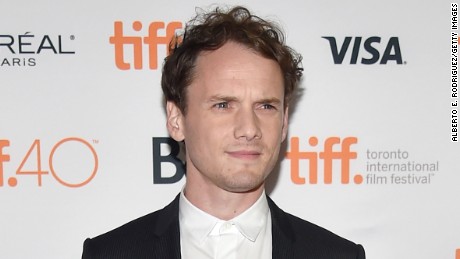 (CNN)Actor Anton Yelchin, 27, who played Chekov in recent "Star Trek" movies, was killed in a freak accident early Sunday morning, police told CNN.
Yelchin, who also acted in "Like Crazy" and "Alpha Dog," died outside his home in Los Angeles, according to law enforcement.
Yelchin stepped out of his car in the driveway of his Studio City home at around 1:10 a.m. PT when the car slid backwards and pinned him against a brick pillar and a security fence, causing trauma that led to his death, said Jennifer Houser with the Los Angeles Police Department.
<
ul class="cn" cn-list-hierarchical-xs cn–idx-4 cn-zoneadcontainer">
"The victim was on his way to meet his friends for a rehearsal and when he didn't show up, his friends went to his house where they found him deceased by his car," Houser told CNN. "It appears that he momentarily left his car, leaving it in the driveway. He was behind the vehicle when it rolled backward and pinned him to the brick pillar causing the trauma that led to his death."
Houser says Yelchin's family was notified by the friends that found him. She did not know whether the car was running when he was found.
J.J. Abrams, whose Bad Robot Productions produced recent "Star Trek" features, took to twitter to voice dismay about Yelchin's death, saying: "Anton, you were brilliant. You were kind. You were funny as hell, and supremely talented. And you weren't here nearly long enough. Missing you…"
Other friends, actors and celebrities also took to social media with their condolences.
"Devastated to hear about the brilliant Anton Yelchin. He was thoughtful, kind, and gifted. My thoughts and prayers are with his family," posted actor Chris Evans.
"I had dinner with Anton Yelchin 2 nights ago we talked about shooting together and making movies he is a great guy very sad to see him go," Tyler Shields said.
Read more: http://www.cnn.com/2016/06/19/entertainment/actor-anton-yelchin-killed/index.html