Delivering his 1997 slab of experimental majesty Ladies and Gentlemen We Are Floating in Space, Jason Pierce blends fragile ballads with cataclysmic freakouts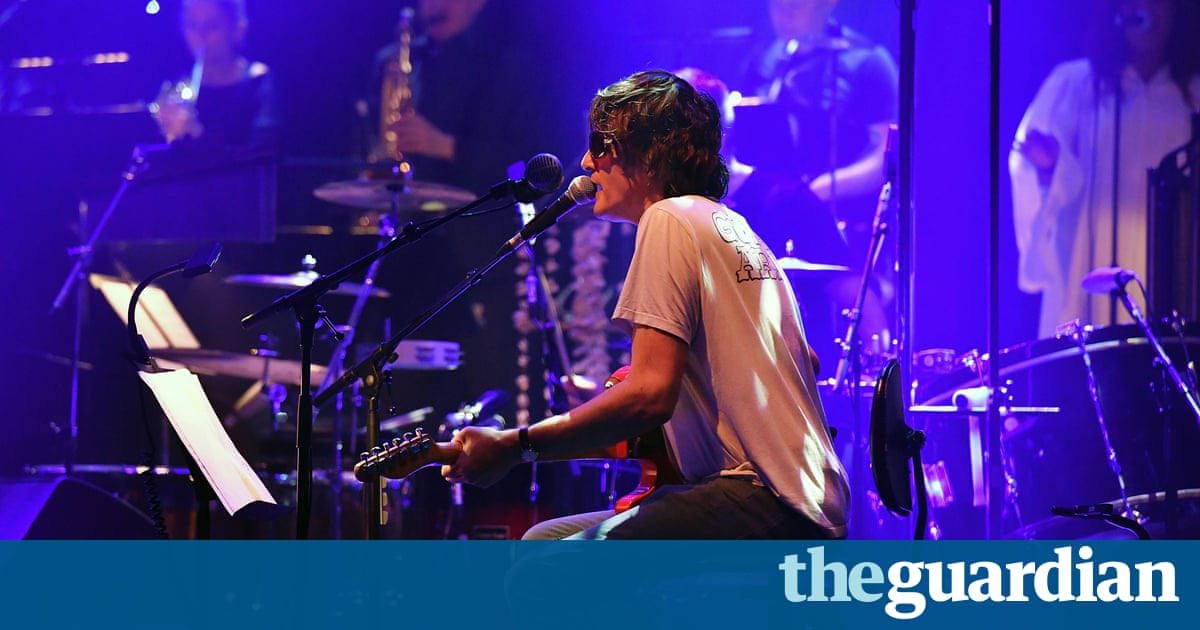 When most of us turn to intoxicants during a major breakup, we generally wake up with a smashed smartphone full of cry-texts, a reduced number of Twitter followers and a restraining order. It takes the rarefied vision of Spiritualizeds Jason Pierce to emerge clutching one of the most dazzling works of drug-ruined desolation ever recorded.
Intricately entwining his love of roots blues, religious spirituals, free jazz, krautrock drones, Busby Berkeley strings and celestial narco-balladry, Pierces 1997 masterstroke Ladies and Gentlemen We Are Floating in Space was a raw-hearted slab of experimental majesty that seemed caught in the pain of the moment as indie legend has it, the album documents how Pierce, allegedly addicted to heroin at the time, lost his partner and bandmate Kate Radley to the Verves Richard Ashcroft. Almost 20 years on, however, it still demands regular event-status performances, befitting its standing as arguably the greatest symphony of the rocknroll era. Sorry, Muse.
The decades have loosened its collar. Given the luxury of two hours, an orchestra and a gospel choir mirroring its last full performance here in 2009 Pierce, sitting stoically stage left, lets the albums alternating ballads and noise pieces ebb, flow, flounder and expand, indulging its cataclysmic freakouts and prolonging euphoric crescendos, forever chasing that exquisite first high. The opening title track swells around its harmonic gospel reworking of Elviss Cant Help Falling in Love like a 10-minute goosebump. Come Together, basically a White Album middle-eight fed amphetamines and tortured at length, stretches the sorry tale of Little Johnny who dulled the pain but killed the joy until he sounds like hes bungee-jumping into the seventh circle. The horn section cant wait to get throttling geese during the scree jazz jam at the end of Electricity.
The clash of fragility, grandeur and violence that Spiritualized would refine on subsequent albums is at its starkest here. Witness the moment where the glistening I Think Im in Love collapses into a spent heap after its funky climactic battle between confidence and doubt I think I can fly, warbles Pierce; probably just falling, sneers the choir then is swept up by flocks of cinematic strings on All of My Thoughts.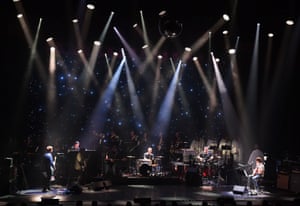 Read more: https://www.theguardian.com/music/2016/nov/09/spiritualized-review-barbican-london-jason-pierce-ladies-and-gentlemen