Displayed in a gallery for two days, an automaton from the rappers latest video is suddenly a $4m collectors item. Just dont call the work on show a sculpture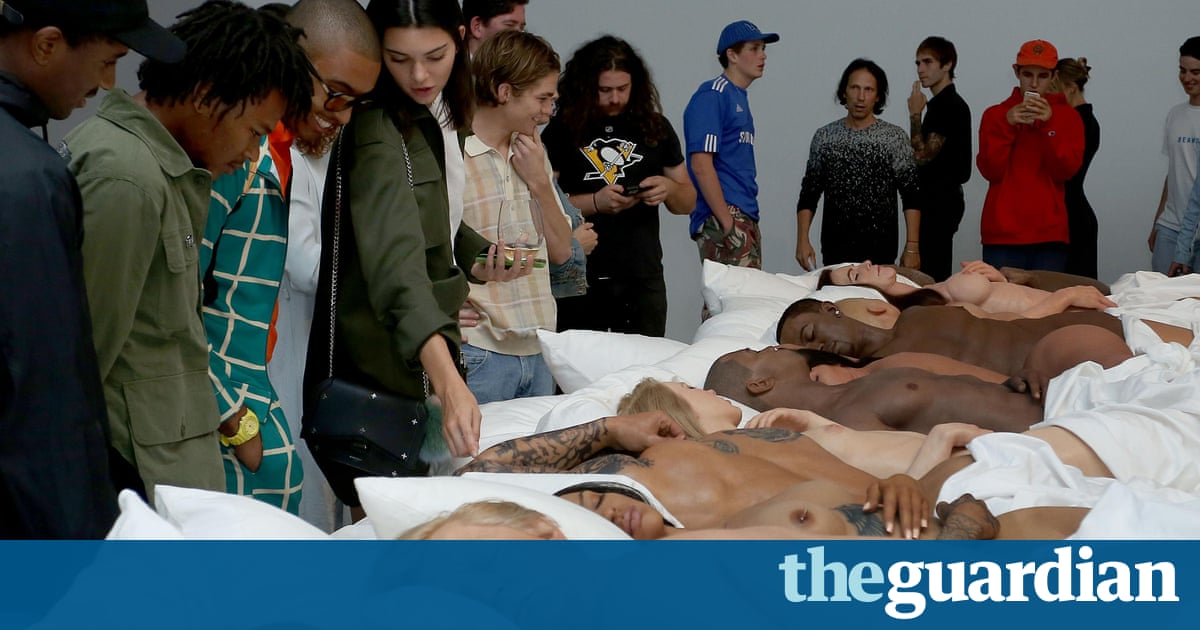 Is it or is it not on sale for $4m? In case its not obvious, Im talking about Kanye Wests sculpture Famous. According to which reports you believe, his lineup of lifelike, automated models of celebrities in bed together is either going for a lot of money, or was never up for grabs in the first place. Perhaps the creator himself cant decide. Thats if Kanye moulded these figures. Did he really shape that silicone or did he just pay for it?

Famous, originally made for the video of Wests song of the same name, has been exhibited in an exclusive two-day exhibition at the Los Angeles gallery, Blum and Poe thus becoming art. Because its in a gallery, it has to be, right? Cue the inevitable speculation that art inspires in our lofty culture: how much is it worth? Remarkably, what little of the media coverage has asked is whether Famous is a work of art (let alone a good or bad one) or in what sense West is a visual artist.
The saga certainly points to the emptiness of art in our time, its complete lack of coherent critical values. West, it has been reported, based Famous on a painting by the hyperrealist painter Vincent Desiderio called Sleep. This debt is not concealed. Famous is described as a homage to Desiderios picture: the painter has said hes moved and flattered. West even invited him to see the video and has made much of his other work.
So at least West is a step ahead of those contemporary art titans Jeff Koons and Damien Hirst who have both been accused of churlishly stealing ideas. This is moreof a conversation, as Desiderio put it. Sleep is a tacky painting and it has inspired a tacky sculpture. Except West didnt exactly make it. He charged his team, as CNN tells the story, to create anatomically correct models of a range of celebrities including Donald Trump and his own wife Kim Kardashian.
From the worlds reaction to Famous, youd think it was the first time anyone had ever exhibited lifelike models in an art gallery. Yet its surely obvious that in getting his team to turn Desiderios original image into a 3D hyperreal sculpture, West was following in the footsteps of figures like Ron Mueck and Duane Hanson, to name just two artists who have been creating eerily lifelike human figures for years.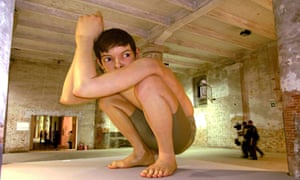 Read more: https://www.theguardian.com/artanddesign/jonathanjonesblog/2016/sep/05/kanye-west-famous-artist-overnight