The comedian follows sleeper hit Trainwreck with role in a mother-daughter comedy about a holiday that goes wrong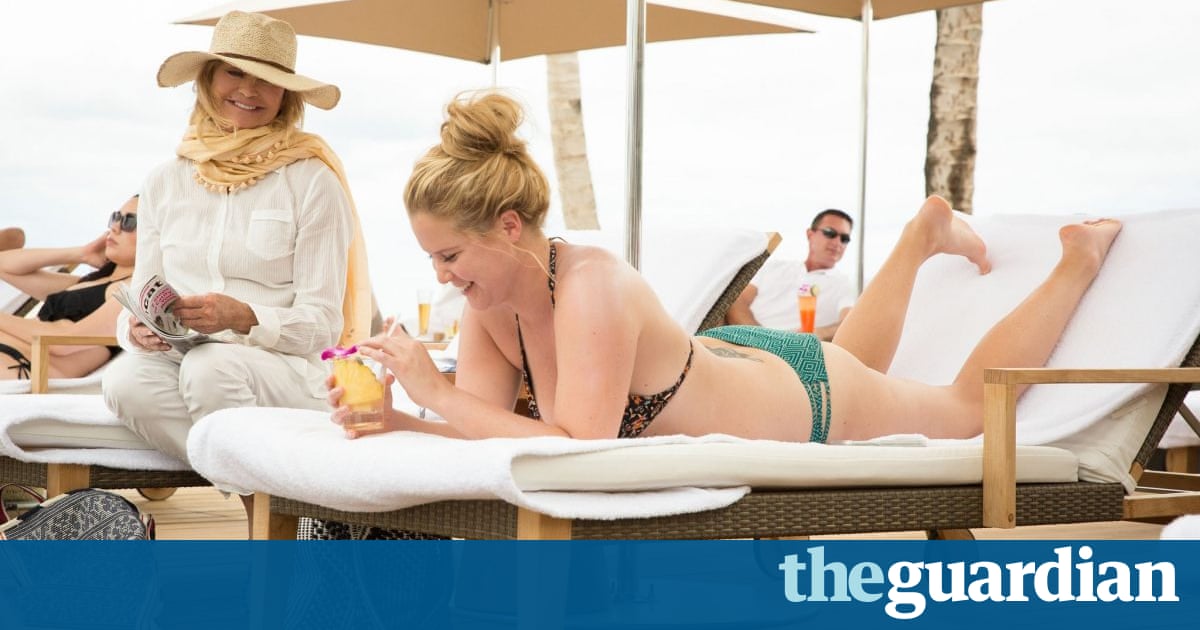 Amy Schumer has teamed up with Goldie Hawn for a mother-daughter comedy called Snatched.
The first trailer for the movie shows the controversial comedian heading on vacation with the Oscar-nominated star of Private Benjamin after her boyfriend dumps her. But the two become involved in a nefarious kidnapping plot.
Its from director Jonathan Levine, who was behind Seth Rogens Christmas comedy The Night Before, and scripted by Katie Dippold, whose work includes The Heat and Ghostbusters. Paul Feig, who directed both of those films, is also on board as producer.
Its Hawns first big-screen role since 2002s The Banger Sisters, where she starred opposite Susan Sarandon. In an interview with the Los Angeles Times, Schumer said that she was focused on getting her in the movie.
I met [Hawn] on an airplane a couple of years ago and told her theres a movie I really want to make with her, she said. And she was very nice. OK, honey. She probably thought I was a psycho. OK, crazy person. Then Id meet her at different things, saying, Were making this movie together, and I think, eventually, some people got in her ear and told her I wasnt crazy, that I make things.
The films already received some negative publicity after the pair released a tribute to Beyoncs Formation video earlier this year. Some claimed they were guilty of cultural reappropriation, which Schumer denied. If you watched it and it made you feel anything other than good, please know that was not my intention, she said. The movie we made is fun and the women in it are strong and want to help each other. Thats what it was about for me.
The film was fast-tracked after Schumers first lead role in Trainwreck was a surprise hit, with the film making $140m worldwide from a $35m budget.
Read more: https://www.theguardian.com/film/2016/dec/16/snatched-trailer-amy-schumer-goldie-hawn